Young people in Renfrewshire are being invited to take part in a creative challenge – launched today by Architect and TV presenter George Clarke – that will help shape a £25m complex-needs site in Perth.
Entries are now open to schools, universities and colleges across Scotland, as well anyone who wants to work independently. The challenge is asking young people to create and submit their ideas on how a new inclusive community and sustainable building project at Bertha Park in Perth should look.
Capability Scotland, who is behind the new facility named 'Our Inclusive Community Project', has partnered with MOBIE (Ministry of Building Innovation and Education) – the brainchild of popular TV architect George Clarke – to influence the future of this new community.
Organisers are encouraging entrants to think about how people can live sustainably and affordably while meeting their present needs and preserving the environment for future generations.
Sponsorship from Springfield Properties and Sigma Capital Group has been received for the challenge prizes which are set to be revealed shortly.
George Clarke, Architect and TV presenter, said: "I'm really passionate about architecture, design and creating homes and communities that are innovative, beautiful, genuinely sustainable, and transform the quality of people's lives. For me, the best way for us to do that is to inspire young passionate people to help define the communities of their future.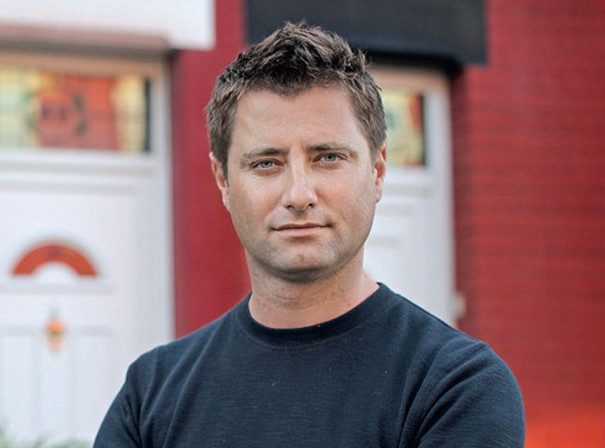 Photo: George Clarke
"This challenge has categories and challenges for young people of all ages, from primary schools to postgraduates, and there are a range of tasks or design issues that they can take on.
"I hope through the challenge, it will give the young people of Scotland a taste for design that they'll be inspired to pursue further and that they can follow the development of this inclusive community over the coming years as it comes to life. Above all, I hope they have fun taking part and imagining a great place to live in the future."
The new site will consist of 60 self-contained studio flats for individuals with complex needs, with a new primary school and high quality, energy efficient housing to follow. These will be built on the site adjacent to the existing Bertha Park High School and the creative designs identified during this challenge will feed into the build.
Bertha Park High School and two primary schools in the Perth area as well as Capability Scotland's two complex needs facilities – Corseford in Renfrewshire and Stanmore in Lanark – have already signed up to take part in the innovative challenge.
Brian Logan, Chief Executive of Capability Scotland, said: "Involving the talented young people of Scotland in the design of our new inclusive facility at Bertha Park is incredibly special and we're delighted to work with MOBIE as part of the challenge.
"We have been helping disabled people in Perth for more than 45 years, and our new facility will allow us to continue doing so for a long time into the future.

Photo: Brian Logan, Chief Executive of Capability Scotland
Photo Credit: Wullie Marr
"Residents and staff will play a vital role in developing the wider community and creating an inclusive, respectful and equal network.
"We cannot wait to see what creativity is unleashed in this profound and historic project."
The challenge is in partnership with Capability Scotland, MOBIE, Perth and Kinross Council and supported by Scottish Water; the closing date for entries is 28 April.
Gerry Ruffles, Head of Education at MOBIE, said: "This project will revolutionise the approach to designing a new residential development and we're delighted to be working with Capability Scotland to bring the challenge to young people in Scotland.
"The homes and communities of the tomorrow will be lived in by young people and that is why I am so pleased that Capability Scotland is asking them what they want from this inclusive community of the future."
Capability Scotland's Upper Springland campus on Isla Road has three registered services and offers residential and respite care to 59 adults with physical and learning disabilities.
There is also a day service, as well as a hydrotherapy pool, theatre and walled gardens. However, while the quality of care is outstanding, the site is now more than 40 years old and becoming more challenging to maintain. Climate change also means it faces an increasing flood risk from the River Tay – and the charity wants to create state of the art new flagship services.
Informative webinars will be hosted on 9th and 10th March, for more further details visit the event link here:
https://www.eventbrite.co.uk/e/mobie-capability-scotland-design-challenge-evening-webinar-tickets-558616084747 and
https://www.eventbrite.co.uk/e/student-design-challenge-with-mobie-capability-scotland-tickets-558780085277.
For more information on Capability Scotland's MOBIE project, visit: https://youtu.be/NRiIr2ci6fc.