More than three quarters of Scots are concerned about their current financial situation, according to a new survey from Glasgow Credit Union, which covers Renfrewshire, is one of the UK's largest and most successful credit unions.
The survey of almost 10,000 people across West and Central Scotland found that the vast majority (88%) are keeping a closer eye on their money, with plans to cutback this year. Of those preparing to make specific cutbacks, over a third of respondents (38%) would choose to give up eating out and socialising, while 18% would forego holidays to save on costs.
Amid the cost-of-living crisis with soaring supermarket and energy prices, the survey found as many as 10% of respondents are planning to cut back on food costs while nearly one-sixth (13%) intend to reduce their gas and heating usage at home. In addition, two in five of respondents (40%) expressed concern about debt.
Chief Executive Officer, David Ross, said: "We are acutely aware of the struggles facing not just our members, but people across the region and throughout the rest of the country.
"On a daily basis, our dedicated team works directly with members to help improve their lives and ease financial worry through regular savings and the competitive rates we offer across a range of unsecured loans and mortgages. Additionally, we aim to help people to understand how they can build up regular savings in a realistic and manageable way through the workshops and sessions we hold in the communities we serve."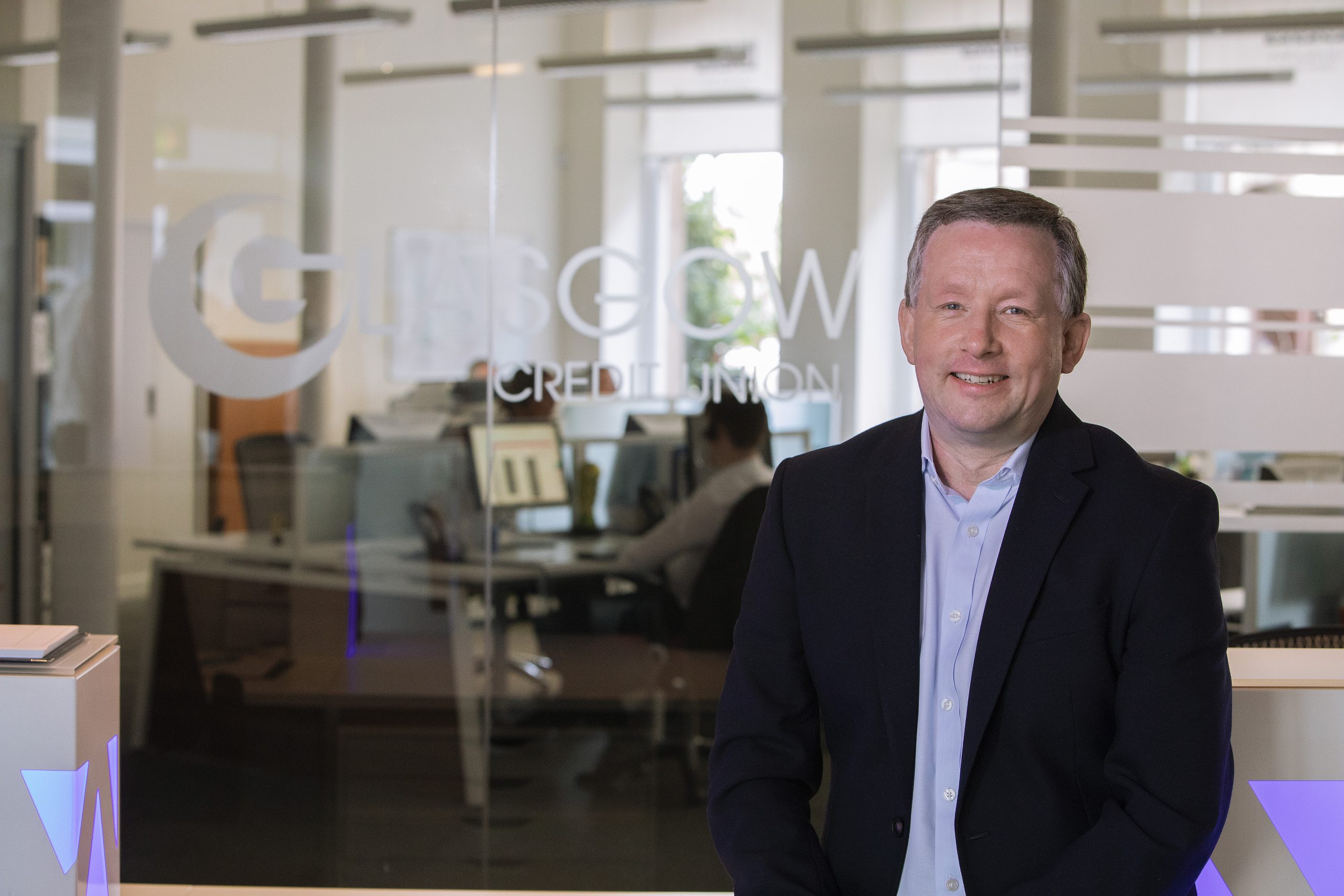 Photo: Glasgow Credit Union Chief Executive Officer, David Ross
Photo Credit: Glasgow Credit Union
There are signs of increased savings activity following the coronavirus pandemic, as lockdown enabled many to put money away while encouraging others to save more in future. This positive shift in attitudes towards savings is echoed in the survey results, with just under half (46%) of respondents planning to save the same as last year and over a third (36%) are hoping to save more.
Chief Executive Officer, David Ross, added: "Saving for a rainy-day fund is difficult for many people, especially given the current and potential future economic uncertainty. We believe in saving as much as possible to build financial resilience. By doing so, it can help to take some of the pressure off, improve financial wellbeing and help protect against unforeseen issues and through hard times.
"The results of our annual member survey, which engaged just under 10,000 members aged 16 and over across West and Central Scotland, show that 98% of respondents believe that Glasgow Credit Union helps members to maintain a regular savings habit. A further 98% believe that Glasgow Credit Union makes a difference to local people and the local communities.
"We're incredibly proud to see our core values reflected in the survey feedback, as our decisions are mainly driven by what's best for the membership. We aim to understand their challenges and concerns so we can help our members make the right choices for them.
"Money worries can have a significant impact on people's mental health and wellbeing, so we want people to know that we're here to help them manage their money and maximise their budgets during difficult times."
Photo Credit: Nattanan Kanchanaprat / Pixabay