An army Veteran from Scotland's largest Veterans charity has called on supporters to get behind Erskine and volunteer at this month's Ideal Home Show.Erskine is looking for enthusiastic volunteers to help with a range of activities, including selling merchandise, collecting bucket donations, and running the Erskine stand throughout the show.
Billy Haynes, 71, stays at The Erskine Home in Bishopton, Renfrewshire, following a military career which included two stints in Northern Ireland. Upon leaving the army, Billy returned to Scotland but unfortunately, he suffered from slipped discs, which he still lives with today. The injury required him to move into sheltered housing and be confined to a wheelchair.
He was able to move to Erskine in March 2020 and begin working with the physiotherapy team. He is now back on his feet walking short distances, and proved how far he has come by walking to lay a wreath on behalf of the Erskine Veterans at the Remembrance Day service at The Erskine Home last year.
Billy said: "The care that Erskine provides really is life changing, and I am testament to that. However, without help from our fundraisers none of this care would be possible. We really need our supporters to come out in force and volunteer to help the charity fundraise at the upcoming Ideal Home Show. It is one of the major events in the calendar and raises a lot of money which will help provide care for myself and my fellow Veterans. Every little helps and your help will go a long way for us all."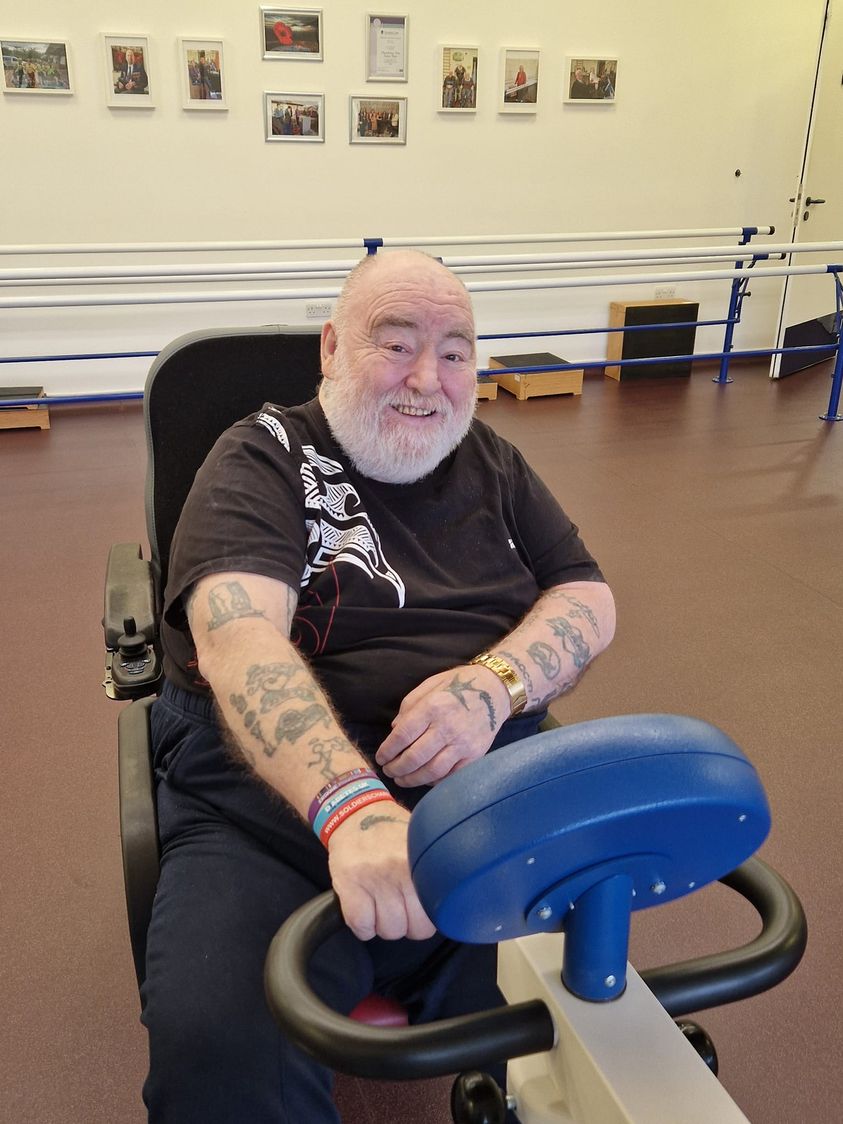 The Ideal Home Show, which will take place between Friday 26th and Monday 29th of May at the SEC, attracts thousands of attendees from across the country and provides a unique opportunity for Erskine to raise awareness and funds.
Billy will be joined by 101-year-old Erskine resident Sandy Cormack, a former Royal Marine, who will officially open the event.
The charity has a range of activities planned across the weekend, including bucket collections, the chance to sign up to the Erskine Lottery, branded merchandise, a plant market and a number of art and pottery workshops.
As Scotland's foremost provider of care for Veterans and their spouses, Erskine provides unrivalled nursing, residential and dementia care in three homes throughout Scotland.
As a charity, Erskine relies on the generosity of supporters to maintain its commitment to care for Scotland's Veterans – without donations they simply cannot continue this work. To volunteer please contact events@erskine.org.uk / 0141 814 4555.