Two local youth work projects are up for two national awards at the National Youth Work Awards for their work with young people.
The Celebrating Renfrewshire Fund have been nominated for Participation and Youth Voice Project of the Year and the Evolve Project, also Renfrewshire Council are nominated for the Recognising Skills and Achievement Award.
Nurturing and giving voice to young people to deliver real change in their communities. That's what Celebrating Renfrewshire is all about. The programme is a participatory budgeting initiative designed by and for young people, where young people aged 12-25 have a direct say on which projects are funded in their local area.
Last year, more than 35 successful projects were awarded funding, including an outdoor hut used as a community meeting place for young artists, opportunities for young musicians to harness skills in sound and video, and training to assist in mental health first aid and suicide awareness.
The fund is managed by a steering group of young people from across Renfrewshire, supported by the council's community planning and youth services teams.
Nicola Perratt, one of the young people involved in the steering group talked about her rollercoaster experience: "Don't get me wrong it was hard work and there were times I was pushed well out of my comfort zone, especially when I was asked to be the MC for the Celebrating Renfrewshire funding announcement event, which I had never done before and I was shaking in my boots, but I did it!
"I would never have done such a thing if I hadn't been given the opportunity of being part of the Celebrating Renfrewshire steering group and pushing myself."
To change, to grow, Renfrewshire Council's Evolve Project is a personal and social development programme with a focus on health and wellbeing and empowering young people to lead on their own learning.
It's a unique project that brings together teachers and youth workers, giving holistic support to those pupils who are struggling with formal learning.
As its name suggests, the project is constantly adapting to meet the needs of their children and young people. They run multiple groups, from the 'Through Care' initiative, which is supporting young New Scots to settle into their community, to secondary school pupils who are not attending classes.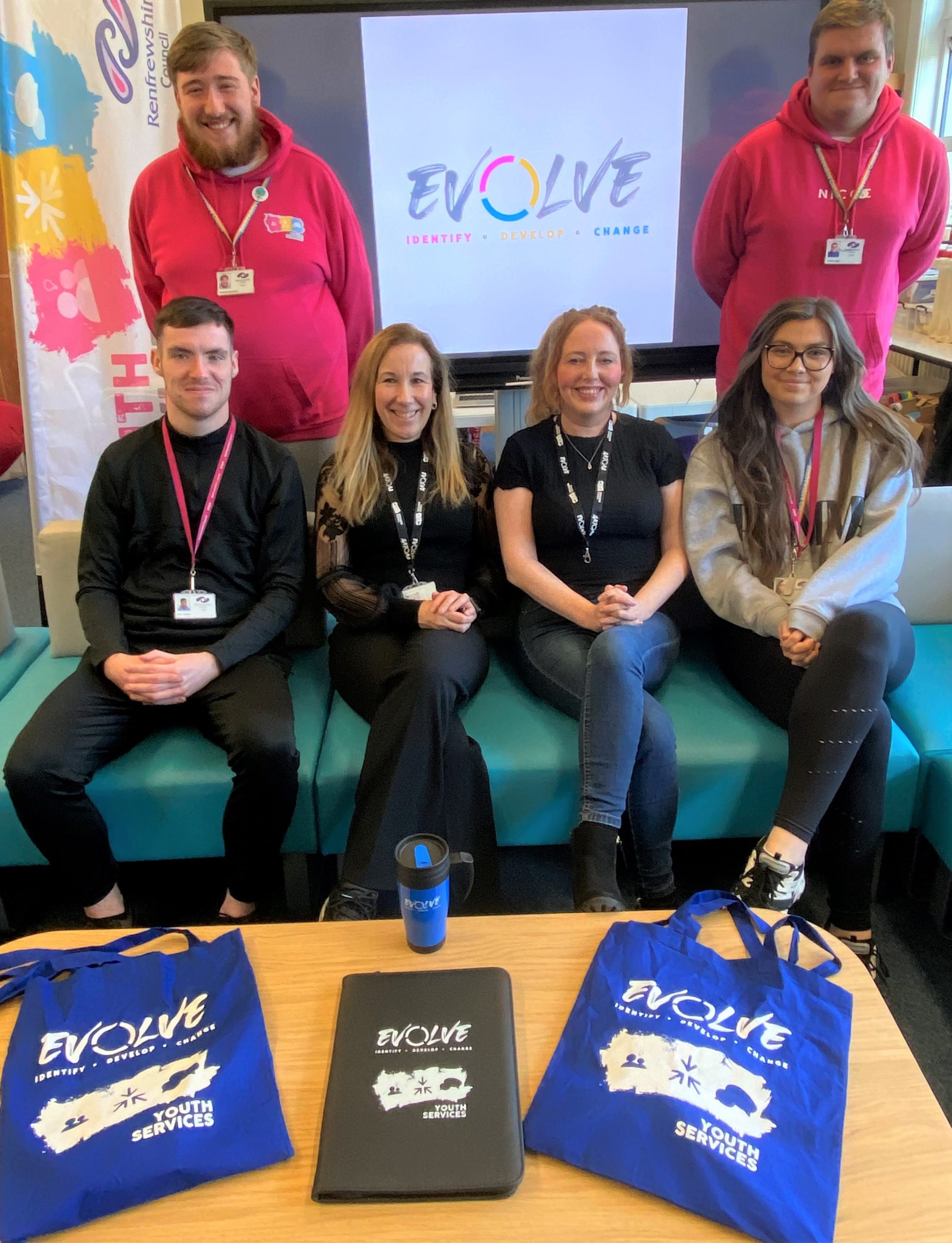 Photo: Evolve
Young people work together to identify issues in their community they would like to positively change and share ideas. The programme is co-designed with young people and flexible to suit their needs. Funding has allowed the space and time for the partnership between West Primary, Castlehead High School and the youth work team to come together and plan, buy creative resources and really invest in relationships.
Feedback from young people has provided a really rich bank of evidence, charting their journeys, development and changing views about themselves and the world around them. Young people have increased their attendance in school, and many have achieved Youth Achievement Awards, Hi5s and enrolled in DofE.
These awards are a true celebration of our unstinting belief in our young people. Right across the country in clubs and organisations, on the streets and in the great outdoors, youth workers give of their time to help young people achieve their potential and be all they can be.
The Awards will take place on Wednesday 21st June in Glasgow hosted by BBC Presenter, Gemma Cairney.
Commenting, Tim Frew, Chief Executive of YouthLink Scotland, said: "As the cost of living crisis deepens with more young people facing barriers to learning and work, it is our country's youth workers who make a real difference to lives of so many young people. We want to celebrate the often unseen heroes who make such a difference to our communities."
Sponsor James Russell, Director of Operations from Skills Development Scotland said: "Skills Development Scotland is delighted to be supporting the National Youth Work Awards, recognising the critical role of youth work organisations in helping young people in communities across Scotland.   Youth work organisations provide essential support to many of our young people who are furthest from the labour market, providing successful pathways into work through volunteering, employability and other vital services.  It's vital we take time to celebrate the phenomenal youth workers who make such a difference to our communities.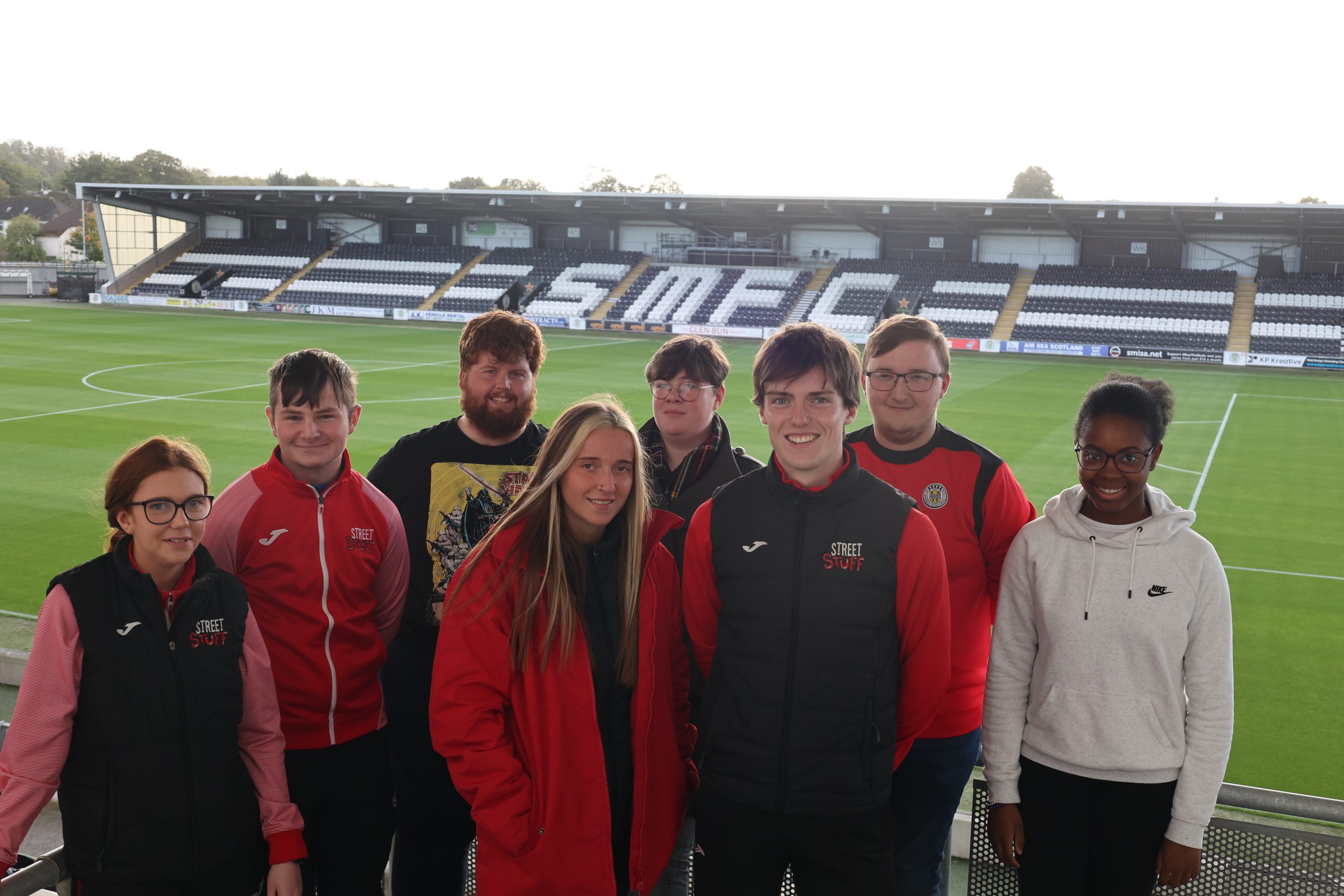 Photo: Celebrating Renfrewshire