Families can enjoy a Summer Festival of Fashion, Food and Fun at Braehead shopping centre.
There's an amazing array of free activities to keep youngsters entertained during the school holidays every day between 11am and 4pm from now until 30th July in the central atrium.
Just some of the events taking place include showing youngsters how to up-cycle old T-shirts and bags with some funky designs. And they can also create their own bucket hat.
Those taking part can design and create their own macramé key chain, or school bag accessory using sustainable cotton and this is something knot to be missed!
Braehead has come up with a bloomin' great idea to make a micro garden using old egg boxes. The centre's green-fingered experts will show how it's done and anyone taking part in the activity can take their egg box garden home and watch the plants grow.
And still on a gardening theme, there will be a workshop on how to make a flower bomb. Then, after the flower bomb has been launched into the ground at home, families can watch the flowers grow and burst into colour.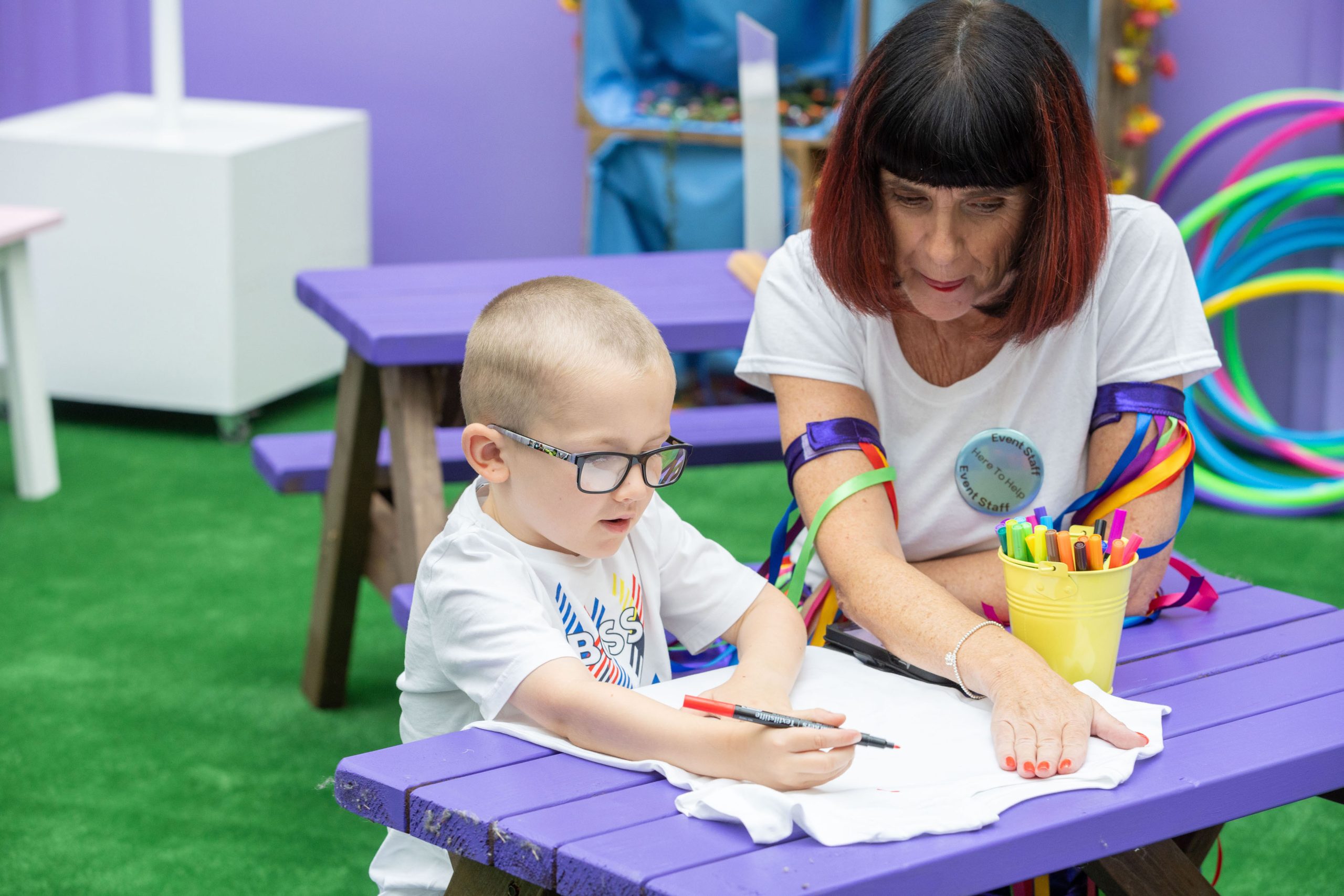 Photo: Four-year-old Leo Duncan, from Paisley gets a helping hand to create his own T-shirt design from staff at the Braehead Summer Festival of Fashion Food and Fun
Youngsters can also come along to Braehead's Bee Kind Workshop and learn how to create their own wildflower patch in their own gardens.
They can also help create a mini town by making a model of their own house, street or favourite landmark with recycled cardboard at home, bringing it along to Braehead to add to our cardboard landscape.
There will be cardboard available at the Braehead Festival site to use to create a piece of the landscape.
Little bakers can decorate delicious sunflower chocolate cupcakes to take home to enjoy.
And everyone will be amazed to see what a bubbleologist can do with bubbles that could be be some of the biggest bubbles ever seen.
Every day during the Festival of Fashion Food and Fun there will also be lawn games like cornhole, limbo, hoopla, skittles and Connect Four as well as colouring-in, dressing up and photo opportunities.
Braehead Centre Director, Peter Beagley said: "These are just some of the many activities for families at Braehead this summer.
"If you're looking for something to do with the kids during the school holidays, you're sure to find an activity they will love at Braehead.
"It really does go to show that Braehead is all about fashion, food and fun."
Go to www.braehead.co.uk/summer-2023 for the full list of activities and when they are taking place.