An MSP hit the road with charity volunteers as they delivered vital shopping supplies to older people in Paisley.
Neil Bibby has praised the life-improving work of Food Train in Renfrewshire after seeing its impact first-hand.
And he encouraged others to get on-board with the organisation's work.
Mr Bibby visited Food Train's office in Paisley to hear about what staff and volunteers do before joining volunteer shoppers in collecting orders at the town's Morrisons supermarket.
He then joined regional manager Fiona Lochrin on deliveries to find out what the charity's work means to the older people who not only receive deliveries, but enjoy chatting with those dropping off their shopping.
The West Scotland MSP said: "I was delighted to volunteer a morning with Renfrewshire Food Train and see up close the excellent work they do.
"It was really great to meet the dedicated volunteers and staff who do so much day in, day out to support older people in our area. I was very impressed with their operation.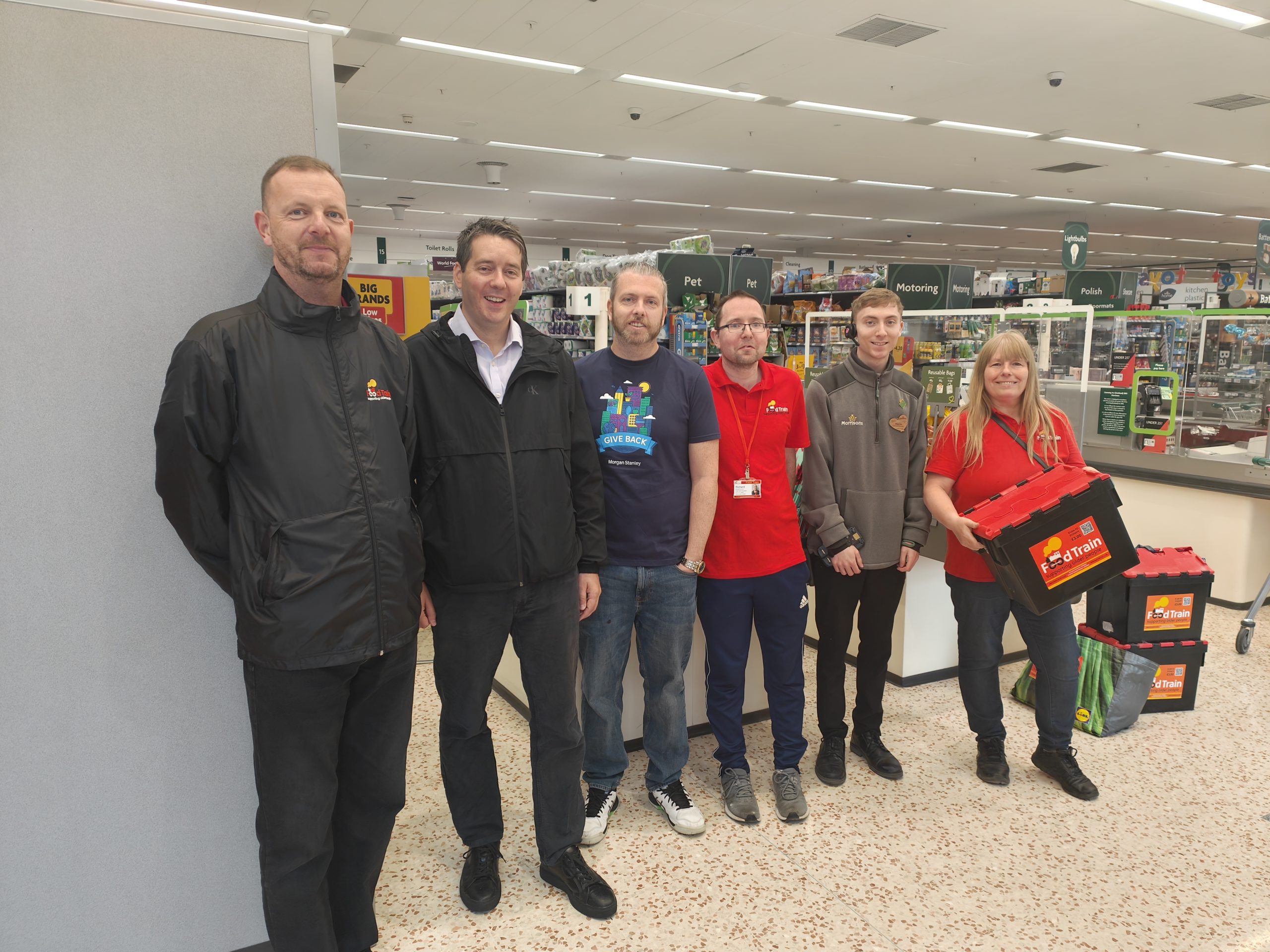 Photo: West Scotland MSP Neil Bibby, second left, with, some of the Food Train volunteers at Morrisons in Paisley
Photo Credit: The Food Train
"It was also very valuable to visit people's homes with Fiona and meet with the users of the service and hear what a difference it has made to helping them live at home.
"Food Train is an excellent initiative. They are always looking for more volunteers and I would urge anyone interested in helping out to get on board."
Among the Food Train members he met was 77-year-old Violet Scrafton, from Paisley, who receives weekly deliveries from the charity.
She said: "I'd really struggle to get my shopping if it wasn't for Food Train. It's a weight off my mind to know that it's taken care of. Everyone involved is so friendly and helpful. Nothing is too much trouble.
"It's not just the fact that my shopping's delivered. I always look forward to a chat with Fiona or the volunteers when they drop it off. It makes a real difference to my day."
Fiona said: "We were delighted that Neil took the time to meet our staff, volunteers and members – and showed such interest in the work we do here at Food Train.
"We hope that he found it useful, seeing how our deliveries help older people not just to eat well, but to live well in their own homes – tackling some of the root causes of malnutrition and social isolation.
"Our volunteers do a great job in improving lives. We're thankful to them and all of our supporters, including local politicians."
Food Train also operates in East Renfrewshire and the group is continuing to recruit volunteers for its work in Renfrewshire and East Renfrewshire.
For more information, call 0141 887 2557 or go to www.thefoodtrain.co.uk/volunteer.
Headline image: Neil Bibby MSP with Fiona Lochrin, Food Train's regional manager for Renfrewshire and East Renfrewshire
Photo Credit: The Food Train