A kind schoolgirl from Renfrewshire has been named as a finalist in this year's Teen category for the GoCardless JustGiving Awards, after raising £20,000 in memory of her older brother.
14-year-old teenager Mariya Javed has been using the JustGiving platform for the past six years to raise funds for research into arteriovenous malformation (AVM) and to fund child bereavement services. Mariya's older brother, Ahmar, died from the rare condition, AVM, which caused him to develop a sudden bleed on the brain in 2017 when he was just 13-years-old.
After being nominated by members of the public, Mariya was selected as a finalist by a panel of judges which included Radio DJ Haywood-Williams, Actress Angela Griffin, longstanding fundraiser, famous for wearing a charity shop outfit every day for one year, Caroline Jones and the general manager of JustGiving, Pascale Harvie.
Mariya's most recent challenge was the Glasgow Kiltwalk in April which raised £804 for Glasgow Children's Hospital, which will be doubled by the Hunter Foundation. She joined thousands of people to walk seven miles through Glasgow wearing a kilt, passing well known sites and landmarks.

Photo: Amazing fundraiser Mariya
Photo Credit: The Javed family
Mariya said: "This year was my seventh Kiltwalk in memory of Ahmar. The date we walked actually fell on the exact date we lost him, so it was extra special for me and all my family to be able to do something and remember him in this way.
"I am really happy to have reached the finals of the JustGiving Awards. It was a complete shock to me as I didn't even know that I had been nominated and never expected to get to the final. However, it is all very bittersweet as this is my way of keeping my brother's memory alive and to help others who may sadly be affected by AVM and child bereavement."
This is the eleventh year of the JustGiving Awards and the judges agreed that this year's event will be an incredibly emotional yet truly inspiring evening. From more than 13,000 nominations, the judges worked hard to shortlist 21 inspiring finalists, three for each of the seven awards categories.
Pascale Harvie, President and general manager at JustGiving said: "Our fundraisers and crowdfunders are amazing and whilst they don't do what they do for praise and recognition, every single person like Mariya deserves it.
"The ceremony is a magical evening but most importantly it's a moment for us at JustGiving to thank, formally recognise and celebrate the individuals, groups and charities who have done extraordinary things in the interest of others."
If you would like to vote for Mariya, you can do so by visiting the following link and scrolling to teen category : https://page.justgiving.com/awardsvoting2023 .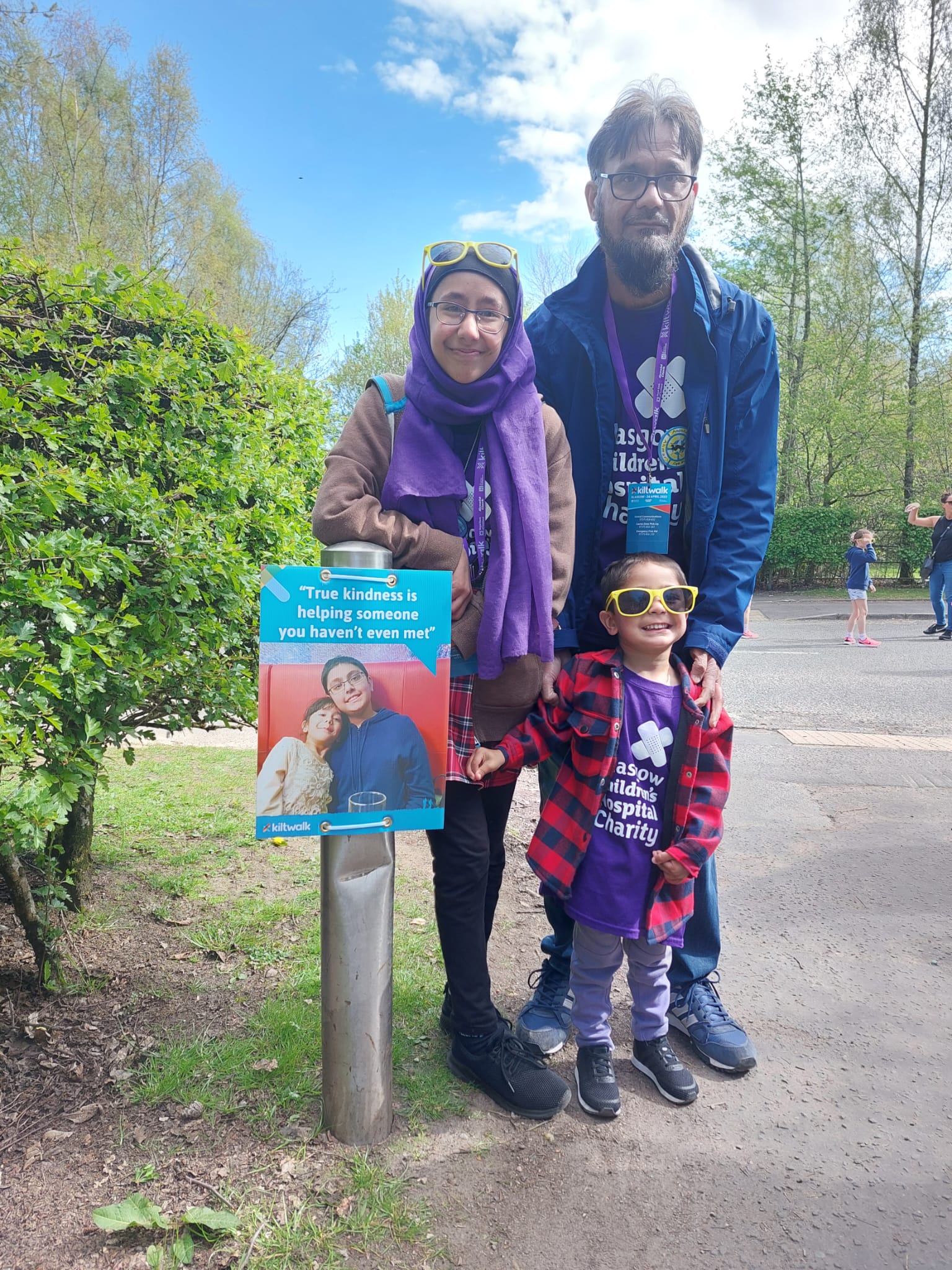 Photo: Mariya with her dad Mohammad and brother Javed
Photo Credit: The Javed family
Seven winners as well as JustGiving's Charity of the Year will be announced at the ceremony which takes place at London's Roundhouse on the evening of September 25th. Winners will be presented with their official trophy by well-known faces from the world of celebrities and sport.
Previous JustGiving Award winners include Max Woosey, who was crowned 2022 Young Fundraiser of the Year for camping outside for hundreds of nights in memory of his neighbour and raising funds for North Devon Hospice.
Three dads walking were awarded Fundraising Team of the Year for raising significant awareness for suicide prevention and funds for Papyrus and the late Dame Deborah James' family received a special recognition award after she created wide-scale awareness of Bowel cancer and its symptoms and raised millions of pounds for the Bowelbabe Fund.
Pat Phelan, MD of UK & Ireland and Chief Customer Officer at GoCardless added: "We're proud to recognise the finalists and everyone nominated for this year's GoCardless JustGiving Awards. We're also grateful to all of the donors who support them. By combining the energy and enthusiasm of fundraisers like Mariya with the generosity of the nation, truly amazing things can happen."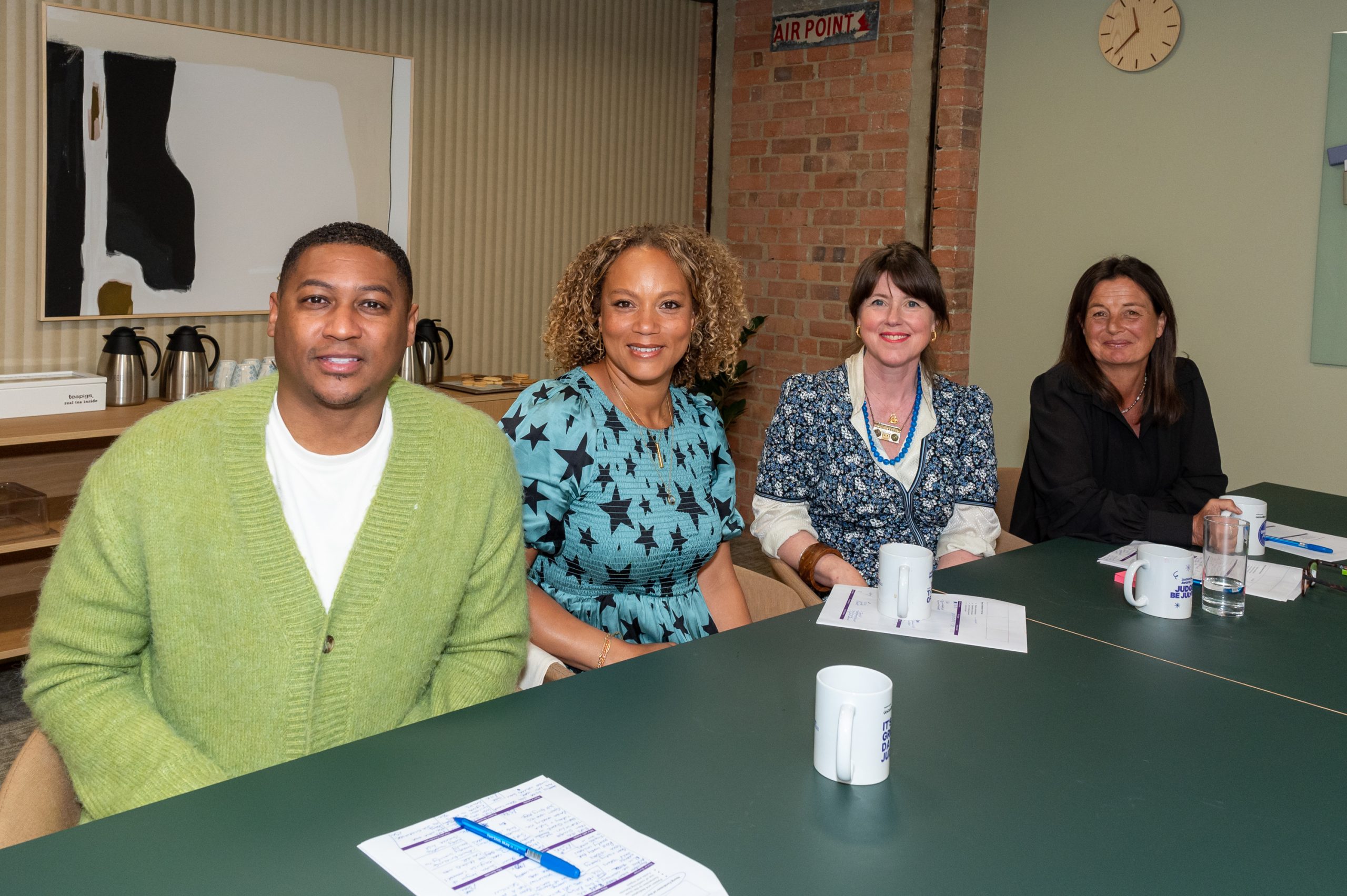 Photo: Radio DJ Rickie Haywood-Williams, Actress Angela Griffin, longstanding fundraiser, Caroline Jones and the general manager of JustGiving, Pascale Harvie
Photo Credit: JustGiving Awards