Jacqueline Gregory, 61, of Bishopton, had and still has, an active and busy life, however on 16th August, 2020, she had a catastrophic event that changed her life.
Jacqueline was out with her family when she suffered a Sub Arachnoid Brain Haemorrhage, which is bleeding in the space that surrounds the brain. It is an uncommon type of massive stroke, and is a very serious, often fatal, condition.
It's so serious, approximately 25% of patients die within 24 hours, with or without medical attention. Hospitalised patients have an average mortality rate of 40% in the first month.
Getting the right support to help recovery after an event like this is vital, and as we all know, 2020 was right in the middle of the Covid pandemic – so help was scarce.
Jacqueline left the hospital after a major operation just two and a half weeks later, and she found herself walking with a stick and wearing prism glasses to help her double vision.
Jacqueline said: "I remember going to the shops with my daughter and feeling mortified, I was so embarrassed. Even though I have underlying health conditions, it was the first time everyone could see that I had something wrong with me.
"It took two years for me to get the help that I needed. It was a difficult time for all the family, as her moods were erratic, and she was frustrated by the position she found herself in.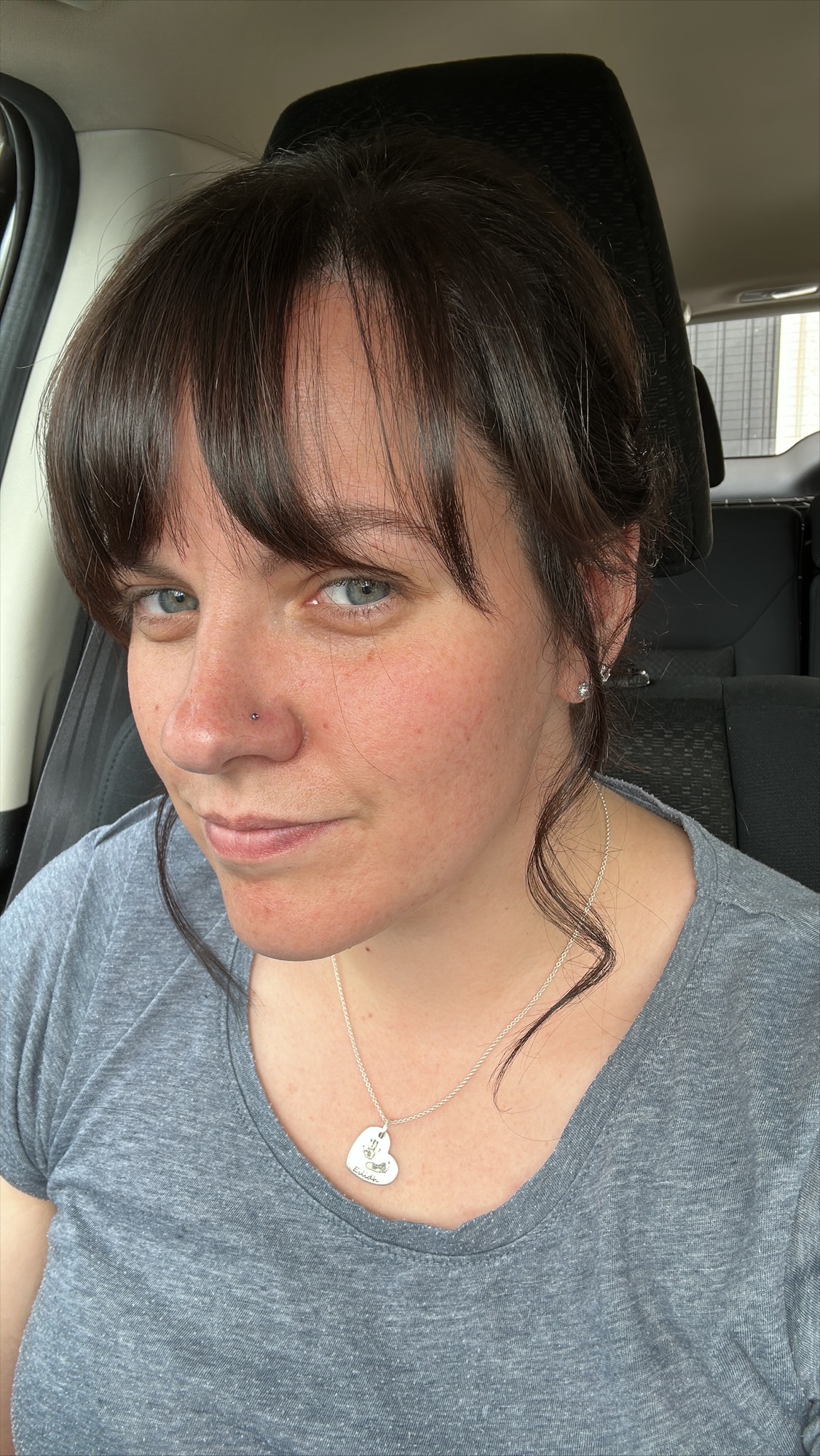 Photo: Jacqueline's daughter Kayleigh training for the Paisley 10k event
She is now a client of the Quarriers Renfrewshire Head Injury Service (RHIS), based in Paisley, and the support she has received from the team has been transformational. She wants to let other people who have suffered a brain injury know that there is help available.
Jacqueline's daughter, Kayleigh Morgan, who is a paramedic for the Scottish Ambulance Service, has signed up to run the Paisley 10k on August 20th, to raise funds for the service that has helped her mum, as a way of saying thank you.
After two years of having no formal support, Jacqueline went to her rheumatologist at the Queen Elizabeth Hospital, and she finally got a referral to the Renfrewshire Head Injury Service.
Soon after, two team members came out to speak to Jacqueline at her home and explain to her what services they offer and how they could help.
"They came to visit me, and then I went in to see them regularly in their Paisley office. It was like a course; they were showing me what had happened to me and why my body was acting the way it was. It helped me understand what had happened.
"I have trouble remembering some things from right after the stroke. That's why it was so good to have Margaret and Ann from RHIS there to help explain things to me. I needed them to explain to me why couldn't I, why can't I, why didn't I, why did it happen, why don't I remember all those early days? They were able to explain everything.
"Now I go every fortnight to The Sunshine Club, which is a club that is run by the clients of the service and the staff help organise it. I've not been going that long. But there is good banter and everyone there has been in the same situation as me. There are quizzes, speakers, drumming sessions, art classes, all sorts of activities and there is a trip coming up for everyone who goes."
The Sunshine Club has given Jacqueline a wider circle of friends and she enjoys the camaraderie the club gives her.
Kayleigh who has recently taken her running more seriously, is a keen fundraiser. She has always asked her mum which charity she should donate the funds to, and as Quarriers RHIS has been so helpful this year, the Paisley service will benefit from Kayleigh's predicted £1000 target.
She said: "I started running through the lockdown. My job as a paramedic was difficult through lockdown and running helped me clear my mind. I'm not the fastest that's for sure. But I'm improving. I did my first 9k without stopping recently, and I'm told that I'll manage the other 1k on the day."
Jacqueline has had a hard few years, but she has an admirable 'just get on with it' attitude to life.
She is back at her beloved St Mirren Netball Club, sadly not on the court at the high level of years gone by – even though she would love to – but as the club secretary, which keeps her involved, and she has some great friends who look out for her, as they know her limitations.
"If people look at me, they don't have a clue about my illnesses because I'm not one to go on about them. You get one life; you get what you get, and you just have to get on with it.
"If I met someone in my situation who was struggling to get help, I would recommend they contact the Quarriers Renfrewshire Head Injury Service, it has helped me a lot and being a part of The Sunshine Club continues to do that. They also offer a Walking Club too."
Project Manager of Renfrewshire Head Injury Service, Margaret McIntyre, added: "Family members are often a crucial asset of a loved one's rehabilitation and they alongside the person with the brain injury should receive ongoing support after discharge from hospital. At RHIS we provide a designated keyworker to the person with the brain injury and family members in order to meet their individual support needs.
"We would like to thank Kayleigh for fundraising for us. We run a few groups within the service, for adults and children, and the money will be going towards them.
"Our groups are very important to our clients, some say it's their lifeline, and helps with isolation. If anyone is interested in joining the service or finding out more, please contact 0141 848 1701 or visit https://www.quarriers.org.uk/services/renfrewshire-head-injury-service-2/"
To support Kayleigh's fundraising efforts, visit www.justgiving.com/page/kayleigh-morgan-1683727173358.
Headline photo: Jacqueline Gregory with daughter Kayleigh Morgan