Hundreds of young children across Renfrewshire start school today, after having graduated from nursery earlier this summer.
More than 1,800 young children started primary one across the area, with many saying how excited they are to go to the 'big school'.
Rachel Purdue is mum to Zoe, who is going to Newmains Primary. She said, "Zoe is very excited to be starting 'big girl school' along with her big brother."
Abbie Ure is starting at St Fergus Primary and she told her mum, Joanne, "I am happy and excited that I am going to be a 'big school girl'."
Elena Sarniak, Emma McKay, Olisaemeka Joshua Uwaezuoke, and Vinnie Burns are also all going to St Fergus.
Emma told her mum, Kirsty, "I'm excited but nervous about starting school."
Olisaemeka Joshua told his parents, "I love my friends in my new school and I want to play with them. I love my teacher. My teacher will teach me new things."
Agnieszka Sarniak said about her daughter, Elena, "She is very excited about her first day at school."
Jennifer O'Hanlon, mum to Vinnie, said, "He has been so excited to start school and join his big brother!"
Jodie Kidd, whose son Noah is starting at Mossvale Primary, said, "He ran through the door excited this morning."
Sharlene James and her husband, William, are proud of their daughter, Lucy, starting at Thorn Primary. They said, "We feel nervous and excited for her and know that she will be amazing and make lots of new friends and memories."
Kayleigh Reid's daughter, Ivy, is also going to Thorn. She said, "Ivy is excited and a little bit nervous."
Renfrewshire has around 27,000 pupils who attend the 62 schools across the area.
Education convener, Councillor Emma Rodden, said, "Starting school for the first time is always an exciting time, whether at primary or secondary. I hope everyone has an amazing first day and is ready for the next step in their education."
New lunch menus are available for secondary school pupils from the start of term for those at Gleniffer, Linwood, St Andrew's and St Benedict's high schools.
Castlehead, Gryffe, Johnstone, Paisley Grammar, Park Mains, Renfrew, Trinity and Mary Russell schools will start a new lunch menu from Monday 21 August.
Both menus can be viewed on the council website. Visit www.renfrewshire.gov.uk/schools for more information.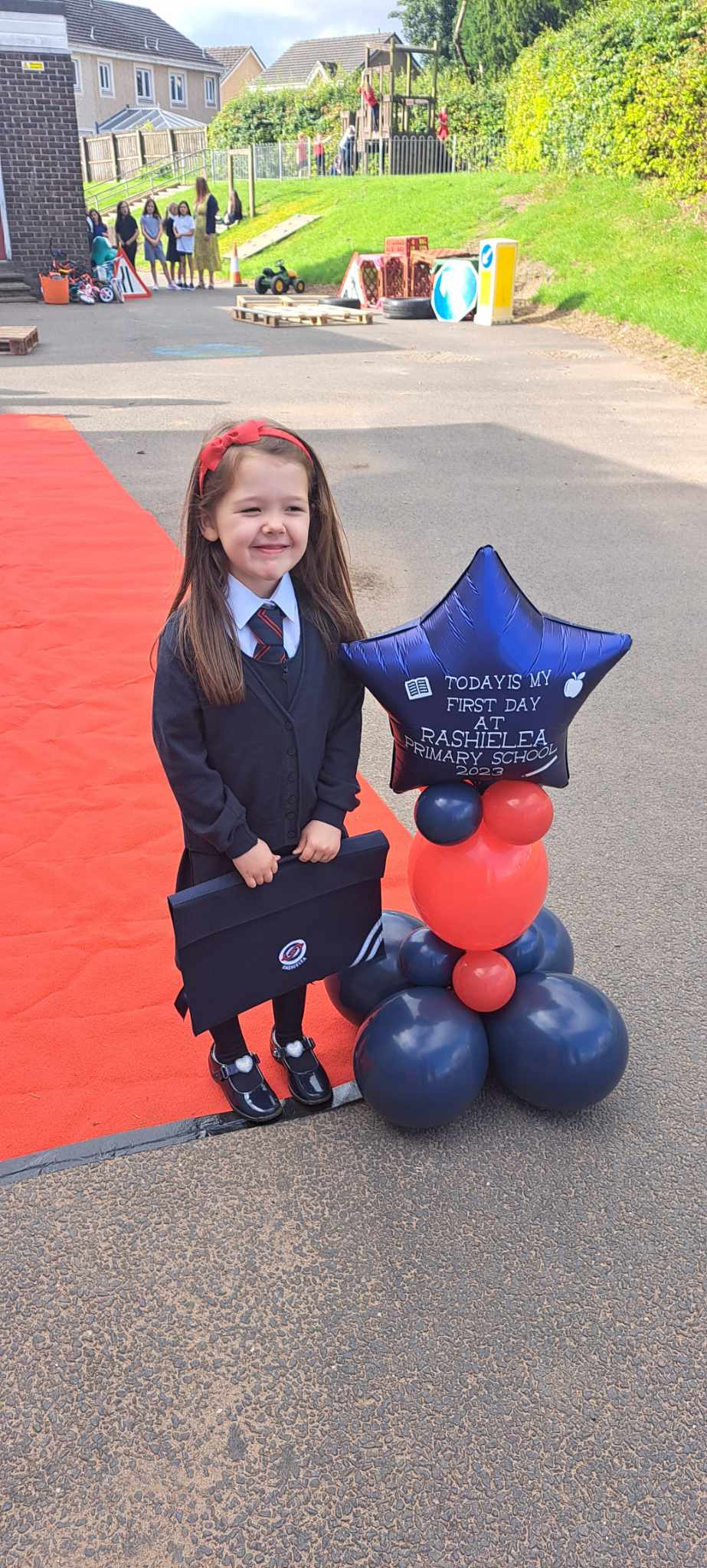 David Ukpebor, St Fergus Primary