A site has been secured to deliver a new primary school in Dargavel following agreement in principle between Renfrewshire Council and landowner BAE Systems.
The 8.5-acre site at the north end of Craigton Drive can provide educational facilities for 800 pupils and includes space for an artificial sports pitch for community use.
Transfer of a further 1.5-acres of land next to the current primary school into Council ownership also forms part of the proposed agreement to provide more play and social space and allow for potential future expansion if needed.
BAE Systems has confirmed the transfer of around 10 acres to the Council at a nominal cost of £1, which will include remediation of both sites and provision of the road connections needed to ensure it is ready for the school build to start.
Full details of the agreement have been published today and will be considered by councillors on Wednesday 30th August at a meeting of its Infrastructure, Land and Environment Policy Board.
Planning impact of the agreement is set out in a separate report tabled for consideration by councillors on Tuesday 29th August at the Planning and Climate Change Policy Board.
If agreement is reached on both board reports, it's expected work would progress to ensure the land would transfer into ownership of the Council by mid-September.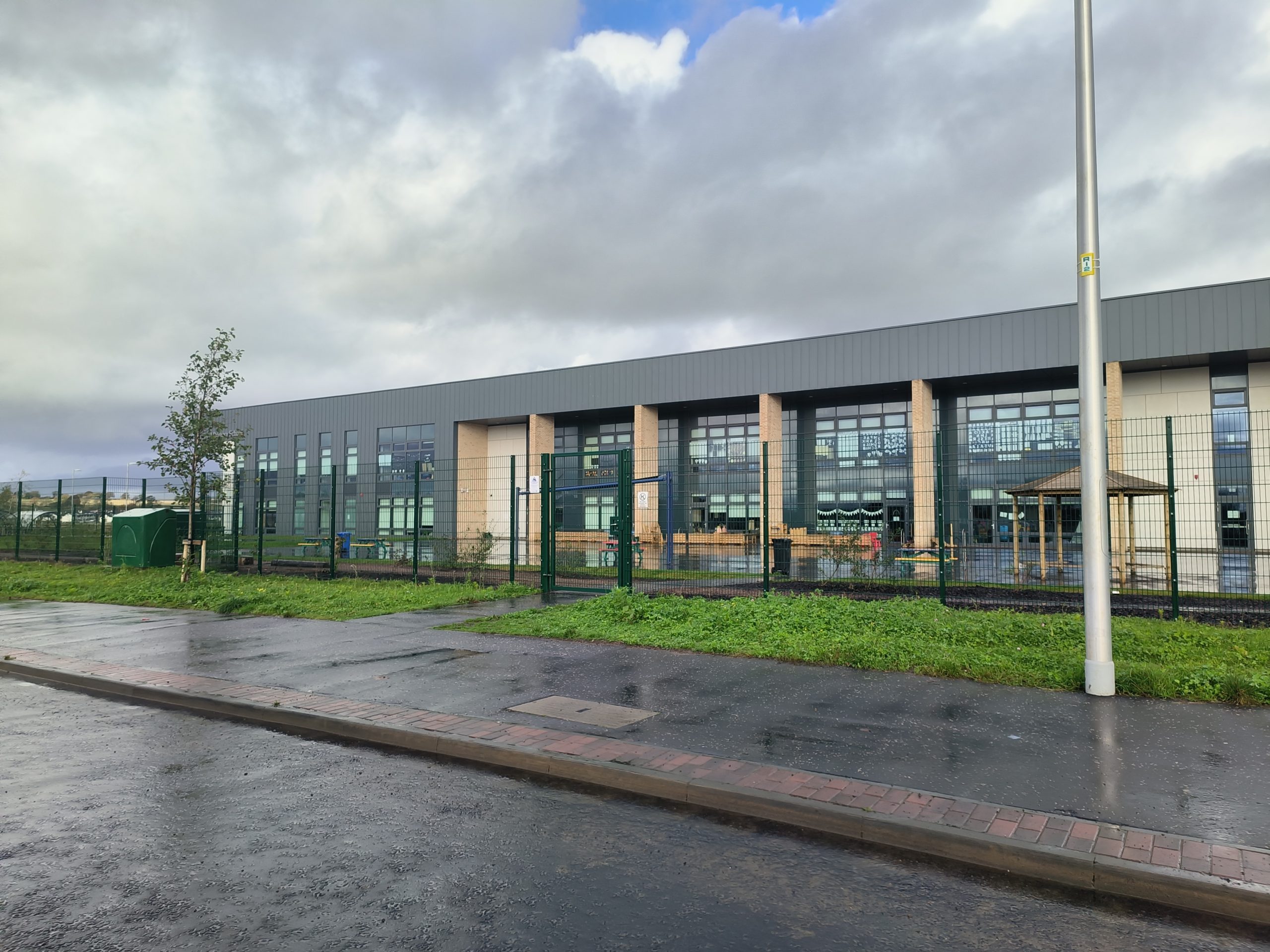 Photo: A second school will be built to help with demand when Dargavel Primary School becomes full
Photo Credit: Renfrewshire News
Renfrewshire Council Leader Iain Nicolson said: "I believe the agreement being put forward for consideration is a positive outcome which will deliver the high-quality learning experience parents expect.
"I'm pleased the school site is of sufficient scale to provide facilities for wider community use and it was vital it was centrally located within the Dargavel development, making it as accessible as possible.
"Council officers have been working hard together with colleagues at BAE Systems, towards a suitable solution and I'd like to thank everyone involved for their constructive approach to negotiations."
The Council has identified the new school site as the best option as it is big enough to allow for community-use sports facilities.
Centrally located at the other end of the Dargavel development to the current school, the site is next to current and planned housing and will be accessible by people walking, wheeling, scootering and cycling.
As part of the arrangement, Renfrewshire Council and BAE Systems have agreed the Dargavel masterplan will accommodate 4,322 homes – the number our projections for future school capacity are based on – which includes the Council determining pending applications for 542 homes next month and changing a section of land next to the current school from commercial to residential.
The Dargavel development has already provided more than 1,000 affordable homes and 243 socially rented homes, including 80 Council homes. The Council will identify locations to build a further 93 elsewhere in Renfrewshire.
Dr Jon Gettinby, Bishopton Programme Director at BAE Systems, said: "We're pleased to have reached this agreement to provide much needed land to Renfrewshire Council.
"We understand the importance of ensuring high-quality education provision and we've worked closely with the Council and the local community to enable the Council to deliver additional primary education and community facilities for the families of Dargavel Village.
"We look forward to the feedback on the proposal from councillors and hope these new facilities are delivered as quickly as possible for the benefit of everyone who lives in the village."