Celebrations were in order for Renfrew Burgh Band at the weekend, after it stormed to contesting success.
The band, which has been in existence since 1911, was crowned best Second Section band and most entertaining band of the day at the West of Scotland Brass Band Association Contest in Troon on Saturday.
Conducted by musical director Mark Good, Renfrew Burgh Band's 'On Song'-themed programme featured Beatles' hit, With a Little Help From My Friends, and Billy Joel's Lullaby, Goodnight My Angel. It continued with Miss Otis Regrets, before bass trombone player Paul McGregor – resplendent in monkey costume – took centre stage in I Wanna Be Like You, from the Jungle Book.
The band concluded its programme with an energetic arrangement of Whitney Houston hit, I Wanna Dance With Somebody, complete with '80s fashion accessories.
Reflecting on the success, musical director Mark Good commented: "Members of Renfrew Burgh Band have been working very hard since coming back from their summer break, and I'm delighted for them to have achieved this success.
"The band has a dedicated core and has welcomed several new players in recent months, all of whom have fitted in tremendously well and helped raise the standard around the stand. We look forward to pushing on in the coming weeks and months."
Renfrew's contesting success in Troon comes following several performances in and around the local community over the summer, including Renfrew Gala Day, Renfrew on Film and a performance at the town's food and drink festival in Robertson Park.
Preparations now turn to its next batch of civic, concert and competition appearances in the autumn and winter.
Myra Mack, chairperson of Renfrew Burgh Band, commented: "This latest contest success is another step forward for the band, which enjoys a proud record on the competition stage.
"Whether playing in and around Renfrewshire or further afield, Renfrew Burgh Band will continue to entertain audiences with our varied programming, which has something for every taste."
Renfrew Burgh Band would like to hear from anyone who may be able to support the organisation. If you would like more information on the band, visit: www.renfrewburghband.co.uk.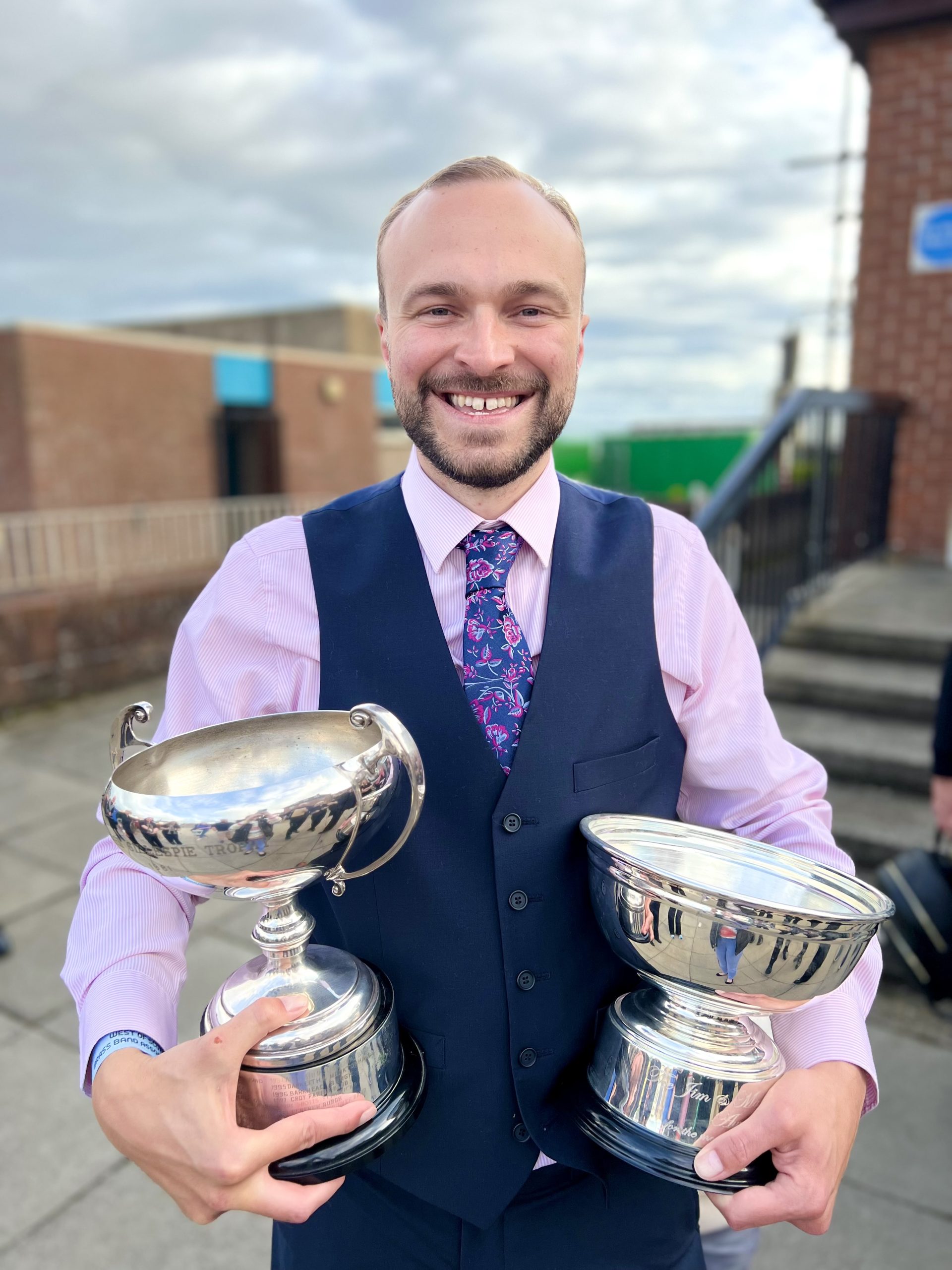 Photo: Musical director Mark Good holds the band's trophies
Photo Credit: Renfrew Burgh Band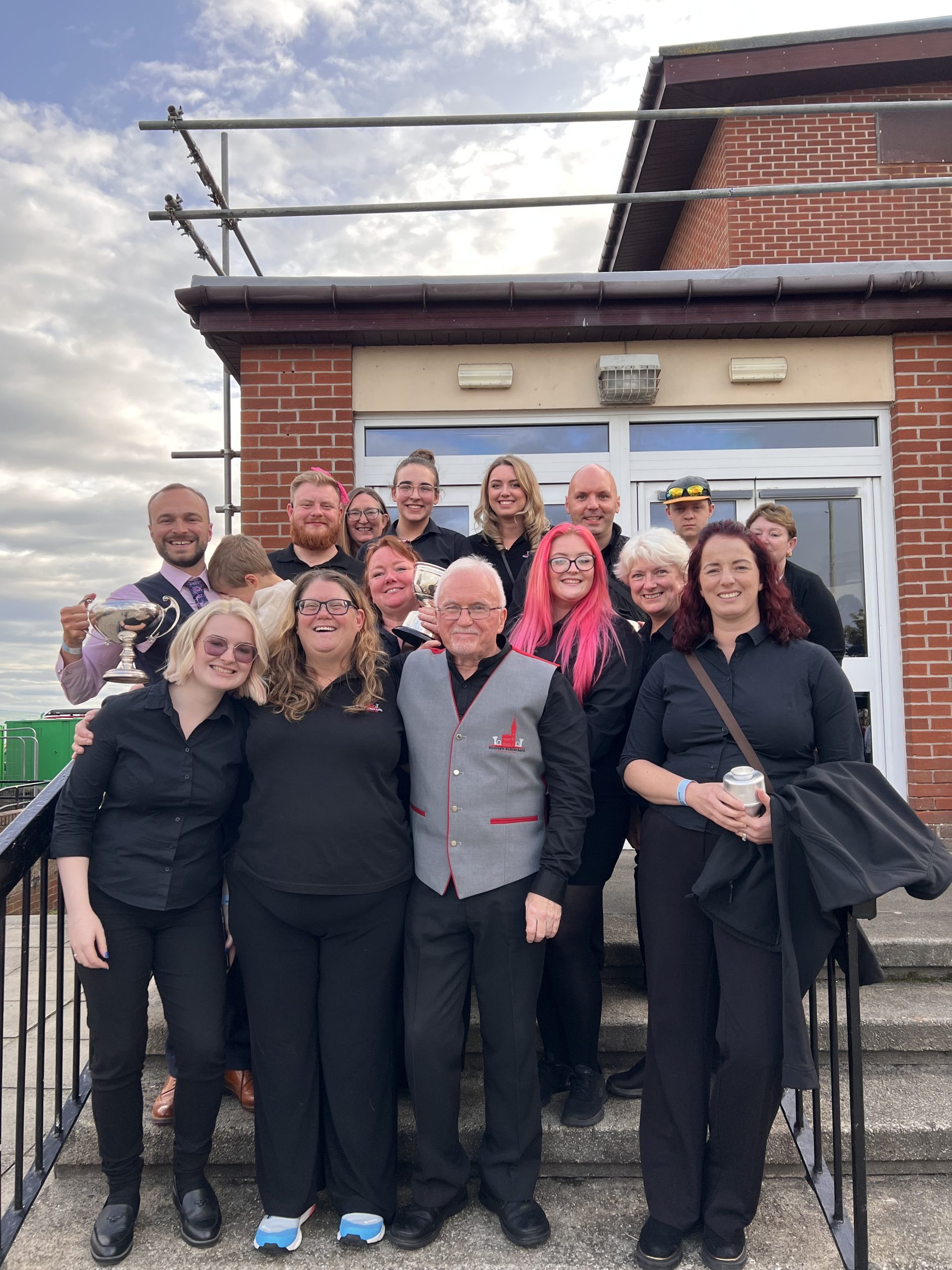 Photo: Members of Renfrew Burgh Band celebrate
Photo Credit: Renfrew Burgh Band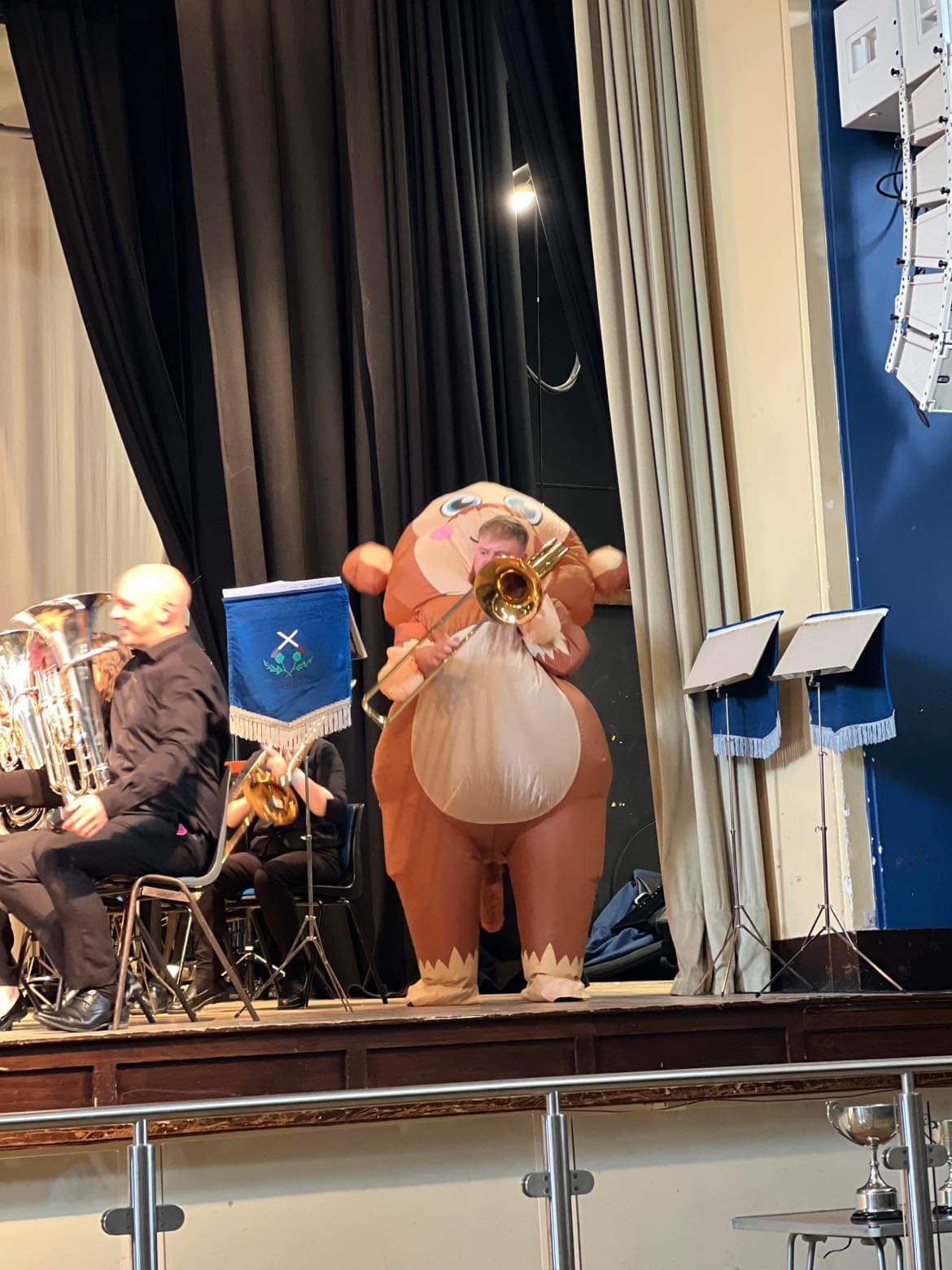 Photo: Bass trombonist Paul McGregor performs I Wanna Be Like You
Photo Credit: Renfrew Burgh Band