Ice hockey stars are backing a student nurse from Paisley who is raising money for a cancer charity while she goes through gruelling chemotherapy.
The professional hockey players with the Glasgow Clan are literally giving the shirt of their backs to support 20-year-old Alix Maitland's fundraising for Lymphoma Action after she was diagnosed with cancer.
Alix hadn't been showing any symptoms and was shocked when doctors gave her the devastating news that the pea-sized lump in her neck was Stage Four Hodgkin's Lymphoma that had spread to her neck, chest, spleen and bones.
Now the Clan is backing Alix by dedicating their home game against Manchester Storm, on Sunday, 19th February, at Braehead Arena to raising money for Lymphoma Action.
The Clan players will wear limited edition hockey jerseys that are specifically designed to promote Alix's fundraising efforts. Fans can then bid to own the tops when they are auctioned after the match with all profits going to the Lymphoma Action charity.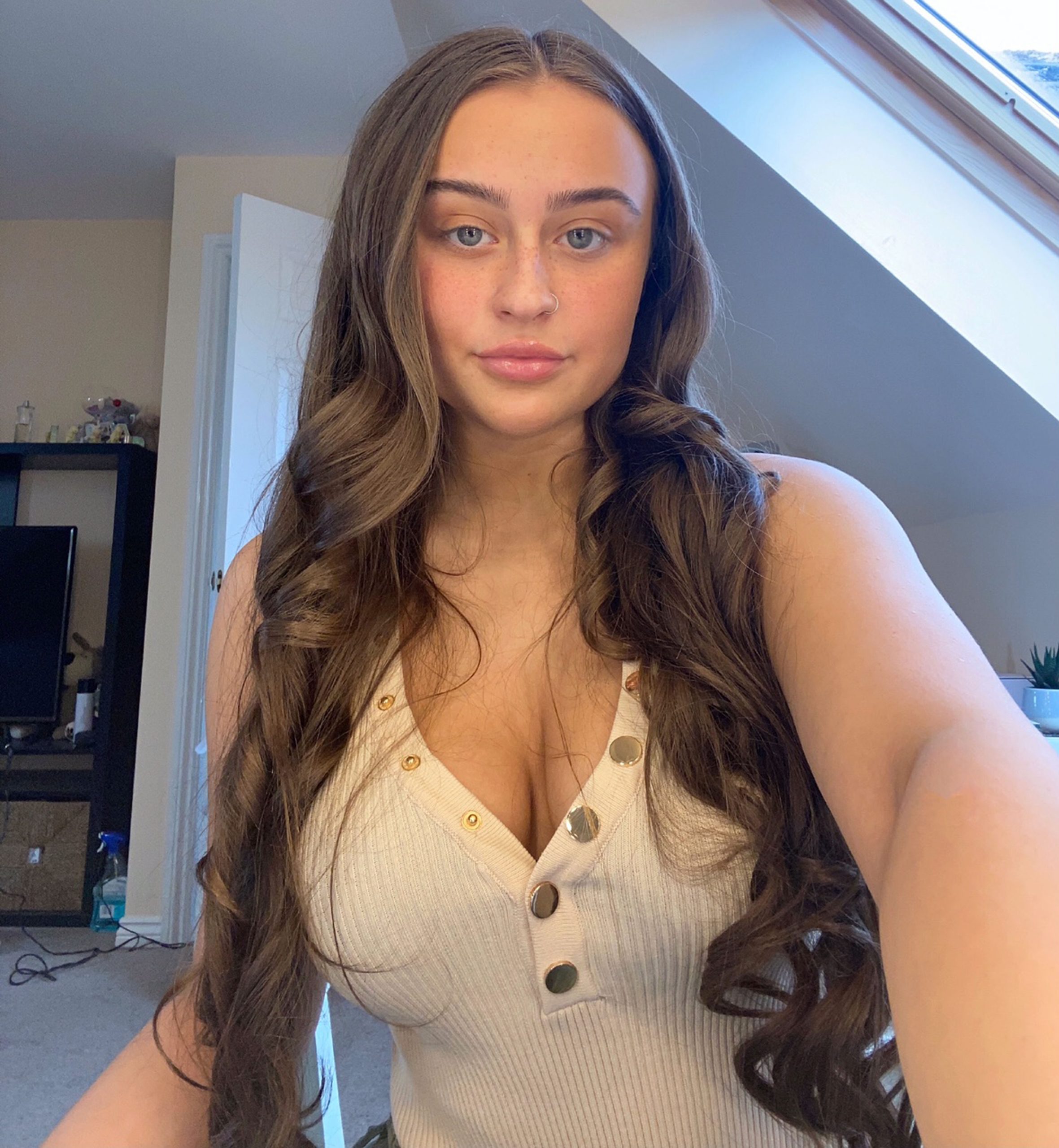 Photo: Alix Maitland, 20, is raising money for cancer charity, Lymphoma Action after being diagnosed with Hodgkin's Lymphoma
There will also be a bucket collection at the Arena during the game and information leaflets about Hodgkins Lymphoma will be handed out to raise awareness about the disease and its early symptoms.
Ice hockey fans will recognise Alix as one of the flag bearers who skate around the ice rink in the run-up to an Elite League ice hockey game starting. The former figure skater is also a part-time steward at the Braehead Ice Centre during public skating sessions.
Alix, who studies nursing at Edinburgh Napier University, said: "Lymphoma Action was one of the first places I went to when I was first diagnosed. They give people in-depth information on the various types of lymphoma, which is the most common blood cancer.
"They also provide support and a way for people in the same situation to connect with one another. This makes what could be a very isolated time seem less lonely, as you can see there are others in the same boat.
"That's why I want to raise as much money as I can for the charity, as they do fantastic work helping people like me who have been diagnosed with lymphoma."
Alix continued: "I've made many good friendships through the Clan and it means so much to me that the club is supporting a cause so close to my heart.
"Lymphoma Action isn't as big as some better-known cancer charities, so any money we raise really does make a difference to the great work they do.
"After being diagnosed, I decided to cut my hair to raise as much as I can for the charity.
"As well as all proceeds from my Alix's Hair Chop JustGiving Page http://ow.ly/7Vb150MFqTi going to a great charity, I will also be donating my hair to the Little Princess Trust to make another person's confidence that wee bit better in difficult times.
"Any donations would be very much appreciated."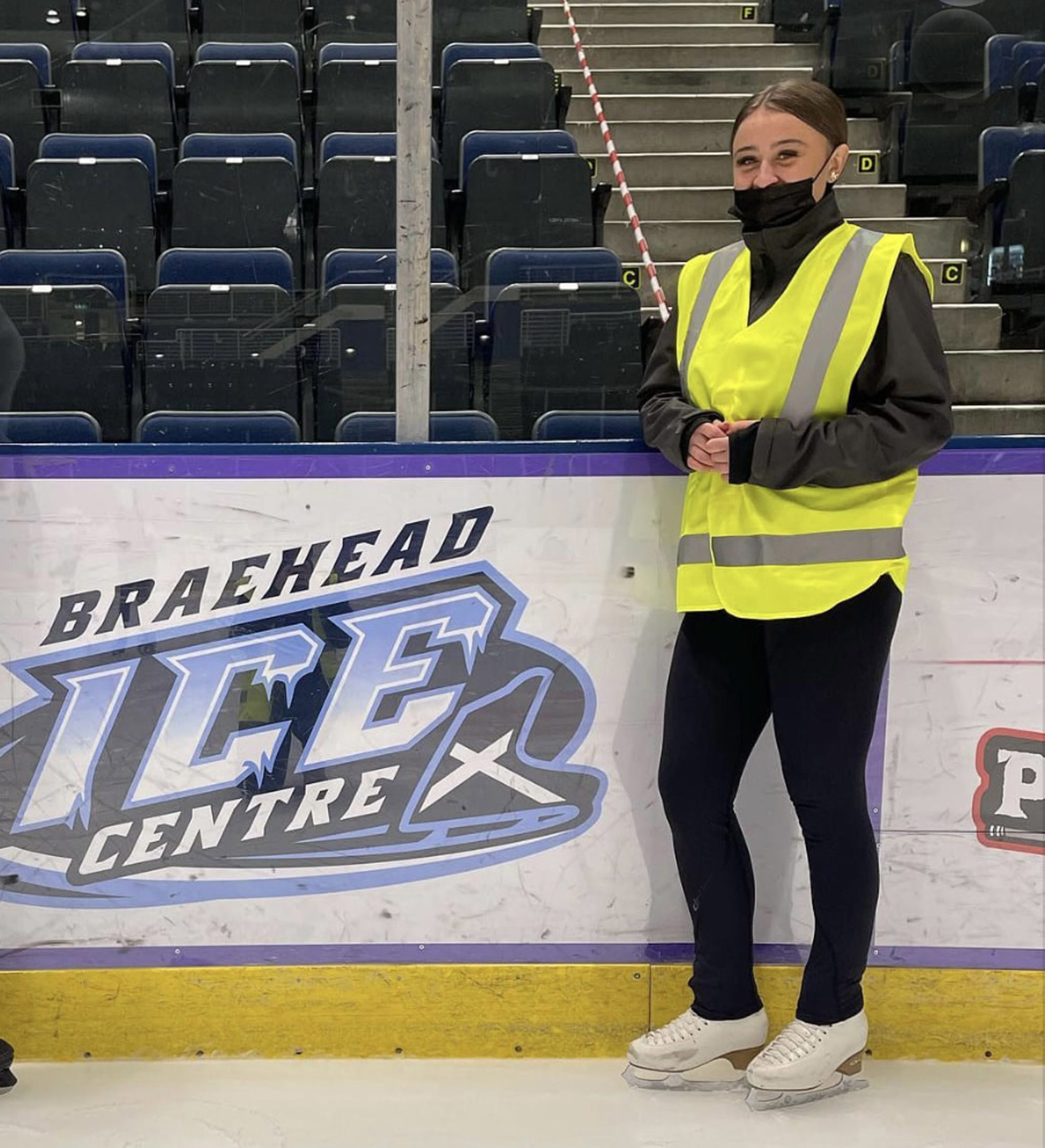 Photo: Alix Maitland is a public skating ice steward at Braehead Arena where the Glasgow Clan play their home games
Gareth Chalmers, managing director of Braehead Arena said: "We were all shocked when Alix got the cancer diagnosis, but her courage and determination to raise money for Lymphoma Action is an inspiration to us all.
"It's times like this that the Clan ice hockey family comes together to help each other out.
"Clan fans are renowned for their generosity towards good causes and I'd encourage everyone who comes along to the Manchester Storm game to support Alix's fundraising as much as they can."
Log on to http://ow.ly/7Vb150MFqTi to donate to Alix's JustGiving Page.
Headline photo: Alix Maitland, second from right, can regularly be seen skating on the ice as a pre-match flag bearer for the Glasgow Clan, who have dedicated a home game to boosting Alix's fundraising campaign.