A course supporting young adults with a learning disability or autism to gain a job is delivering incredible outcomes in Renfrewshire.
Since the programme started in 2015, more than 60% of graduates from DFN Project SEARCH Renfrewshire have moved into full-time employment.
This bucks the national trend where just 4.1% of people across Scotland with a learning disability are in full-time jobs.
The free one-year transition to work programme in Renfrewshire is for people aged 17 to 29 and is delivered through a partnership of Renfrewshire Council, Glasgow Clyde College and DFN Project SEARCH.
Participants complete work placements at the Council and with local businesses and receive classroom-based learning at the Council headquarters in Paisley.
There's also mentoring from a college lecturer and a job coach to provide guidance and employability support as students work towards a National Qualification (NQ).
Erskine resident Megan O'Brien completed the course in 2017 and achieved a Modern Apprenticeship.
The 26-year-old, now a Clerical Assistant at the Council, said: "DFN Project SEARCH allowed me to try different placements and it has helped me realise where my strengths lie. I was given lots of support and learned it's ok to make a mistake, being taught 'there is no such thing as perfect.'
"I developed my skills and my confidence increased. It felt amazing to graduate especially since I got to celebrate with my parents and my colleagues from each of my placements.
"I think of autism as a secret superpower, not as a disability and now I hope to build on my career within Renfrewshire Council, learning new tasks and developing relationships with my work colleagues."
Applications are open until the end of April to be considered for the cohort starting in August 2023.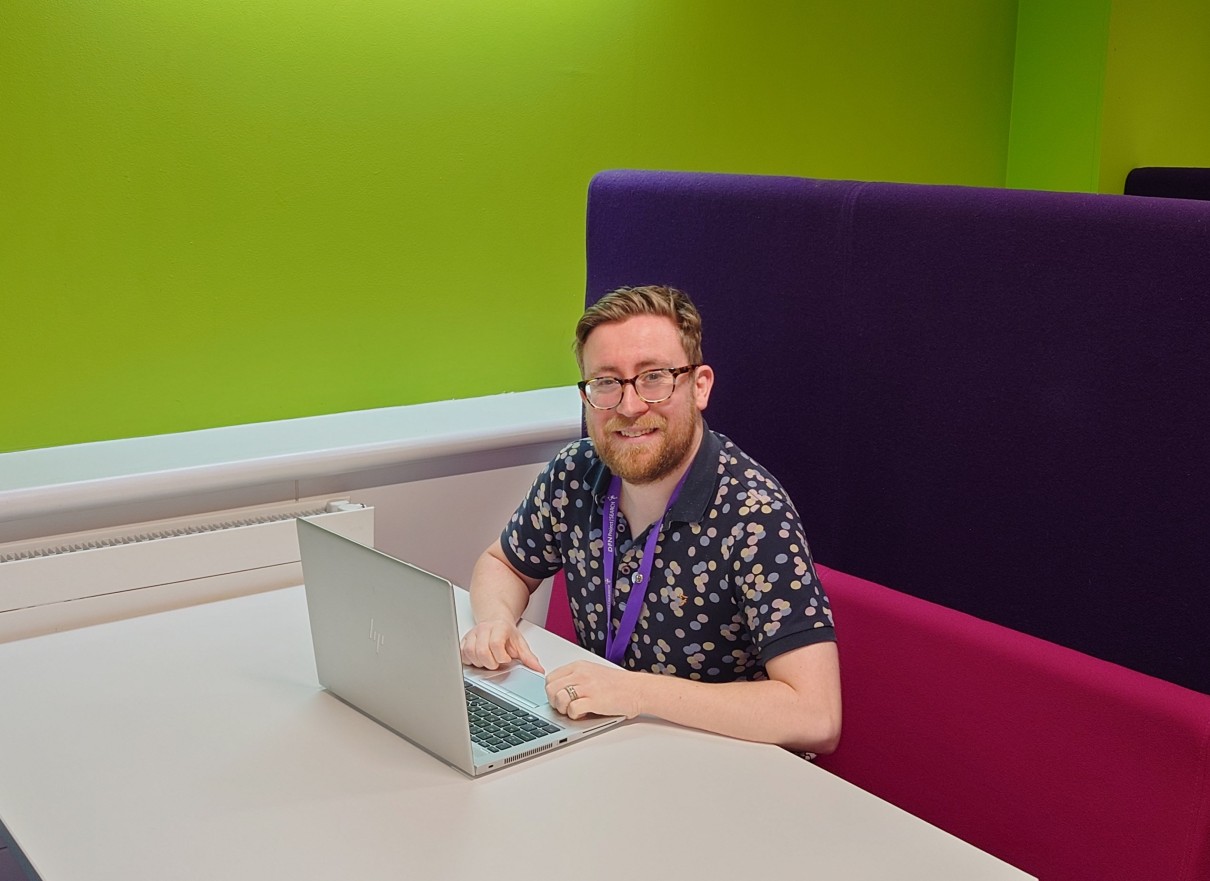 Photo: Ian Stewart, DFN Project SEARCH Coordinator at Renfrewshire Council
Photo Credit: Renfrewshire Council
People can find out more by visiting the Glasgow Clyde College website or by calling our employability team on 0300 300 1180 or emailing invest@renfrewshire.gov.uk.
There's also an information evening being held at Tweedie Hall in Linwood on Wednesday 29 March at 5.30pm where people can hear from the course co-ordinators and from the current cohort.
Ian Stewart, DFN Project SEARCH Co-ordinator at Renfrewshire Council said: "Graduates like Megan are a shining example of how sometimes young people with a learning disability or autism just need the chance in the first place to prove themselves, going on to make a fantastic contribution to their employers.
"We provide participants with meaningful work experiences, mentoring and help with aspects like CV development and interview coaching as they work towards a recognised SQA qualification. It's fantastic to see them moving into employment and seeing them flourish as hard working individuals."
The positive achievements of the Council-run course has seen its staff shape a national training guide published jointly by Skills Development Scotland and DFN Project SEARCH.
Claire Cookson, CEO of DFN Project SEARCH said: "We're delighted with the outcomes from our programme at Renfrewshire Council and I would like to thank all our partners in supporting our interns into employment.
"People with a learning disability and autism spectrum conditions have a huge array of talent to offer employers and at DFN Project SEARCH, we're striving to enable this untapped talent pool of young people like Megan, who can make a huge contribution to the employment market in Scotland."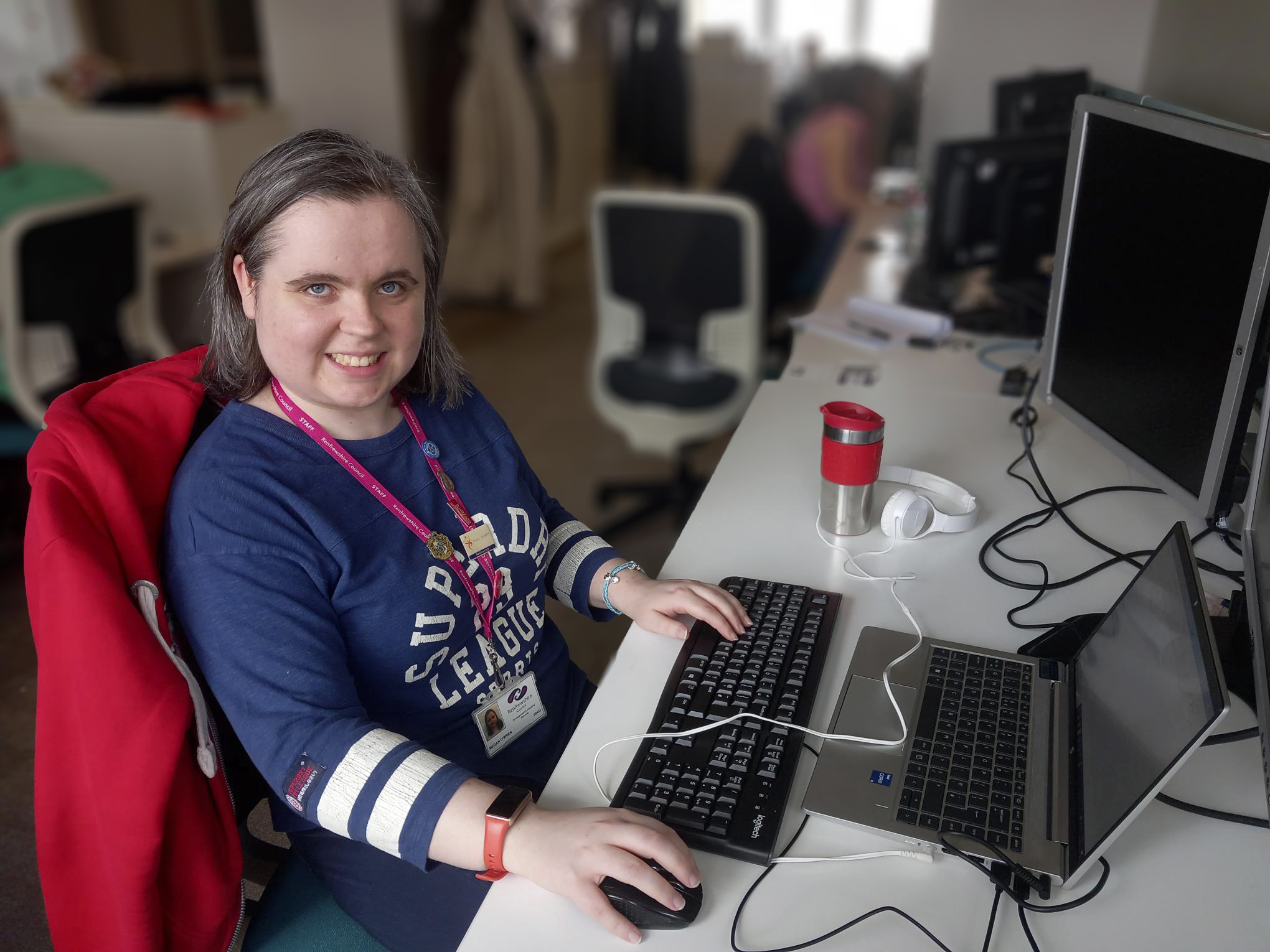 Photo: Megan O'Brien
Photo Credit: Renfrewshire Council