Puddle Lane Early Learning and Childcare Centre is increasing its capacity to provide quality, affordable childcare for families in Renfrewshire by tripling its intake this April.
Puddle Lane is expanding its current capacity from 19 full-time nursery spaces to 65 full-time places for children aged 0-5 years old as part of an extensive expansion plan that included new playrooms and a considerable investment in more nursery teachers.
Puddle Lane, based in Hillington Park in Glasgow, was set-up by leading children's organisation, Kibble. Originally created as a solution to provide easy-to-access, affordable childcare for Kibble employees during the pandemic, Puddle Lane benefits from the organisations specialised expertise in education, early learning and childcare, enabling them to provide high quality care to all babies and children who attend.
Chief Executive Officer, Jim Gillespie, Kibble said: "Our mission is to transform lives, families, and communities. The growth of Puddle Lane directly contributes to our intentions; providing high quality, affordable childcare to families in the local area. It has expanded from being a service we can offer our staff, to being one that we can bring to the wider community.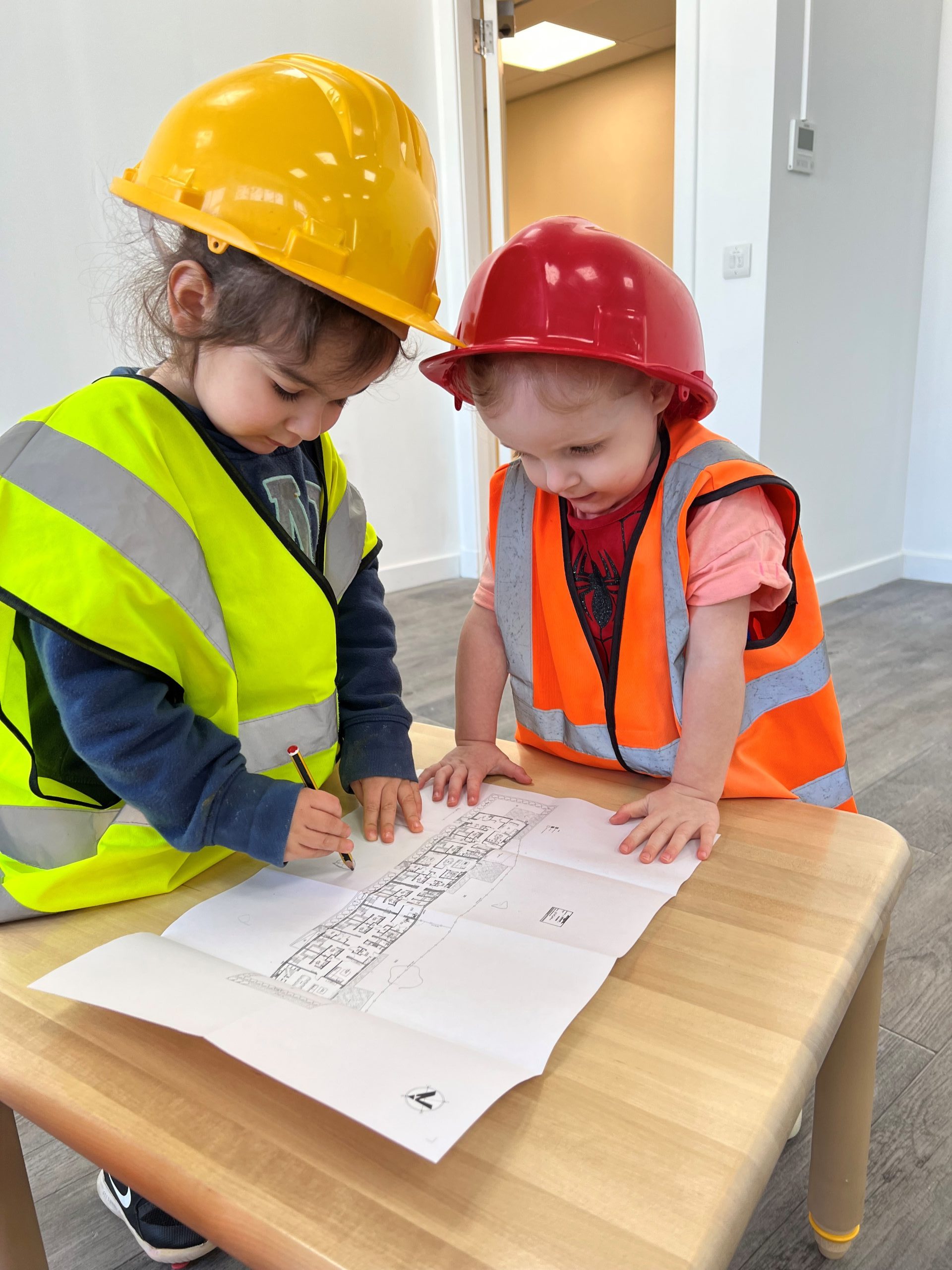 Photo: Vance and Ronnie
Photo Credit: Puddle Lane Nursery
"Puddle Lane has drawn on our 160 years' experience and knowledge of childcare and education, enabling Kibble to create an Early Learning Centre that stands out from other options. Offering first class facilities, including large indoor and outdoor spaces, bespoke play areas and soft play, as well as range of dedicated staff with invaluable experience in helping children learn and thrive through play."
Puddle Lane is a state-of-the-art children's nursery with indoor and outdoor areas that are designed to provide a spacious, free-flowing environment for babies and children to learn happily through play.
The children's nursery currently boasts an impressive outdoor space for children to explore, in addition to a community garden for youngsters to develop their green fingered hobbies. The garden is designed to encourage independent play where the children and young people can get involved in growing fruits, vegetables and plants.
The facility is registered to offer all Renfrewshire families free nursery hours funded by the Scottish Government as part of the overall Funded Early Learning and Childcare (ELC) programme.
Puddle Lane is currently recruiting an Early Years Practitioner to join its team of experienced childcare professionals as a result of its rapid growth. To find out about how to apply please visit www.puddlelane.org.
Headline image: (left ot right) Ronnie, Vance and Hallie
Photo Credit: Puddle Lane Nursery