A challenge encouraging workplaces to walk more in order to feel healthier and happier has launched.
Scotland's national walking charity Paths for All is inviting businesses and charities of all shapes and sizes across Renfrewshire to take part in its four-week Step Count Challenge this spring.
It is hoped the challenge – which attracts thousands of participants every year – will encourage staff to walk, wheel and cycle more and sit less during the working day, keeping them active and connected to colleagues while improving mental, physical and social wellbeing.
Kevin Lafferty, Chief Executive Officer at Paths for All, said: "The workplace is where the majority of us spend a great deal of our day, so it's incredibly important that we encourage staff take a break from the screen, stretch their legs and put wellbeing at the forefront of their minds.
"In today's fast-paced world of work shortcuts are all around us. When in an office environment, colleagues still send emails instead of walking to each other's desks – even though this short movement can make a big difference.
"Walking is one of the simplest things we can do to improve our physical, mental and social health. You don't need any special equipment and it can be incorporated into the working day.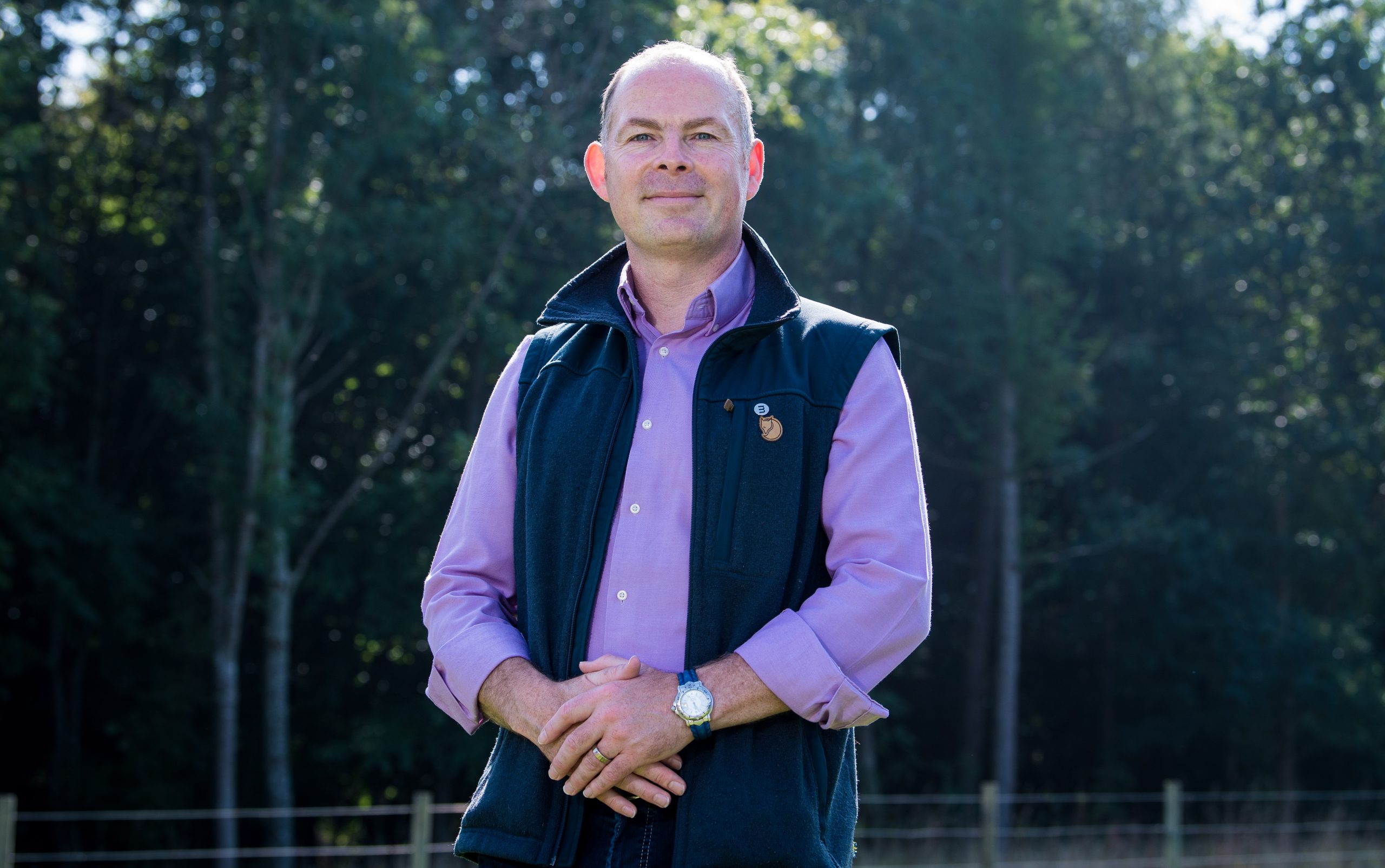 Photo: Kevin Lafferty, Chief Executive Officer at Paths for All
Photo Credit: Ross Parker / SNS Group
"The Step Count Challenge is a great way for individuals to see how easy it is to move more throughout the day.
"Both employers and employees need to play a part in making the nation healthier and happier – in both a work and personal sense – and this challenge is one way to put your best foot forward."
More than 830 teams took part in the spring 2022 challenge, with 4,059 individuals totalling a step record of 2,224,660,960 – the equivalent to 995,375 miles. This equated to 31,551 kg CO2e of carbon saved.
A short walk can go a long way. It's good for you, it's good for business, and it's good for the environment. The British Heart foundation revealed a physically active workforce takes 27% fewer sick days.
The charity also hosts an annual Autumn challenge for workplaces and in November, NHS Ayrshire and Arran employees took part – and racked up a combined 2.2 million steps.
59-year-old Kathryn Bone from Girvan, South Ayrshire was recognised as the Step Count Challenge Champion for her efforts in encouraging team mates to be more active and in turn improve their health and well-being.
She said: "This was the first time taking part in the challenge and it was a fantastic experience with everyone rallying round each other to keep the momentum and motivation high for the duration.
"The challenge was a great way to bond with colleagues and we found all sorts of ways to get our steps in. When the weather was really bad, we would walk around the hospital or take the long way to lunch – which turned into a bit of a laugh.
"We were able to keep tabs on the progress of everyone taking part via the online scoreboard giving us extra impetus when required.
"The team enjoyed it so much that we have decided to take part in the spring challenge."
The Step Count Challenge is made up of teams of five and has one simple aim of encouraging people to walk more to feel healthier and happier, with participants having access to leader boards, goal setting and a team chat system to keep them motivated and connected.
Teams can track their daily walked or cycled miles and can access a carbon calculator to measure the positive impact making local journeys on foot has on the environment
Businesses can register a team of five for just £30 – and can customise their own challenges with tailored branding and personalised messaging. An early bird discount is running until 31st March – with participants encouraged to quote SPRING23 for 20% off.
More information about bespoke Step Count Challenges, can be found by visiting https://www.stepcount.org.uk/bespoke-step-count-challenges
Find out about Paths for All Health Walks here: https://www.pathsforall.org.uk/health-walks