DJ George Bowie has created a new genre of dance music with his new GBX and Sparkos remix of a massive country anthem – with the help of Sir Rod Stewart and hitmaker John McLaughlin.
Rod insisted on duetting with Johnny Mac and the Faithful on their song Me Oh My, which came out as a single late in 2022, as well as appearing on the band's album.
GBX DJ and producer George has remixed the song as a special official Cash For Kids single where all the income will go direct to the charity – and George has christened it Hoedown House.
George said: "John is an old mate, we were chatting about another project when he mentioned a few things he was doing with Rod.
"I said I thought Rod should do a dance track and John agreed it was a great idea – then he asked if we would like to remix the single they had just released together, Me Oh My. I jumped at it and immediately wanted to put it out as a Cash For Kids record.
"As soon as he played it to me I knew exactly what I wanted to do with it, and it worked out really well after a lot of messing about with the tempo etc.
"I felt like the song would flip really well into a massive country barn dance kinda anthem – like the Rednex tune from years ago, Cotton Eye Joe. And it did.
"Rod and John's voices both work really well with the new sound, it's a massive singalong anthem which I am officially christening the first Hoedown House tune."
John was into the remix straight away, so he played it to Rod and the legendary singer also loved it – so it was left to John to work through the process involved with an artist of Rod's scale.
The inevitable hold ups meant the song was delayed from the original plan of a Christmas release, but with the Cash For Kids Dress Like A Popstar Day today, the remix is now on sale and already raising money for the charity.
John said: "George and I have been friends for longer than I can remember so it was great to work together again.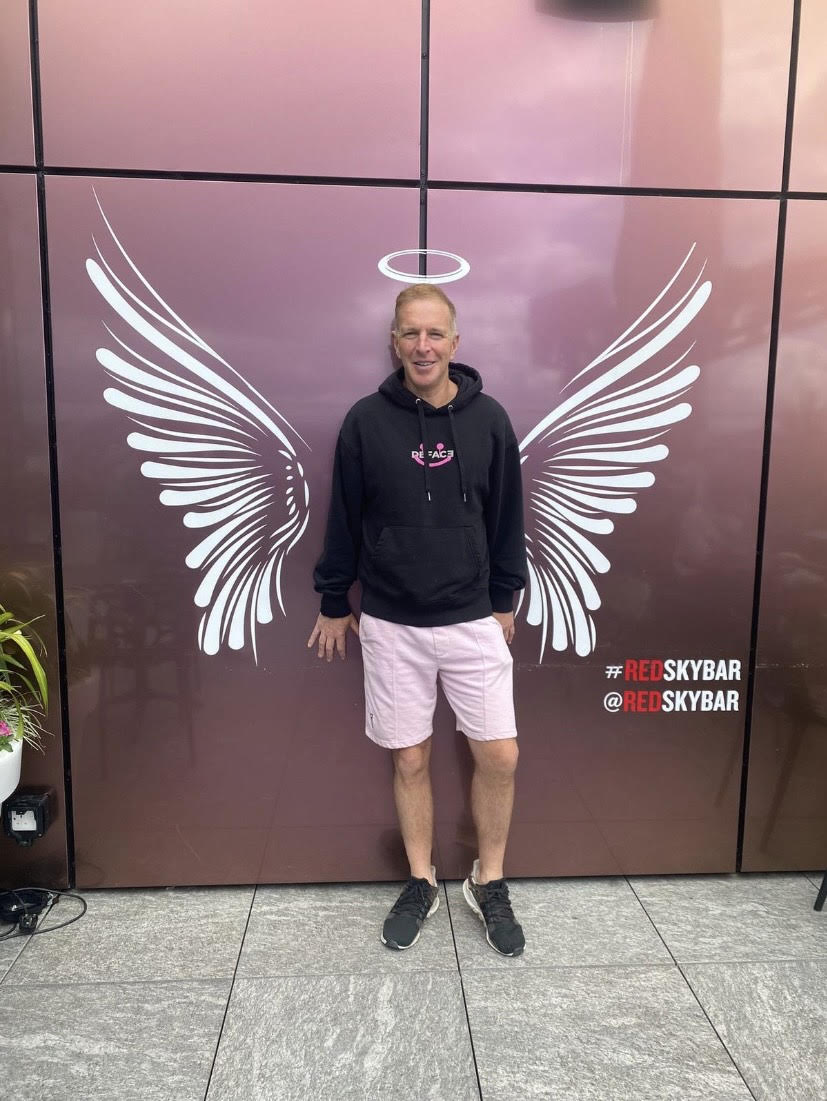 Photo: DJ George Bowie
"Rod loved Me Oh My when he first heard us do it live supporting him on tour last year – he TOLD me he had to guest on it for our album, then let us put it out as a single featuring him too!
"So I knew he'd be up for George remixing our version to create a new charity song for Cash For Kids.
"I loved the remix right away, Rod did too when I played it to him. We are really proud to be part of this new remix to raise money for a charity we all know and love.
"It really is an honour to be able to support good causes and all three of us hope we can raise lots of money for Cash For Kids."
Sir Rod Stewart said: "We were really happy to be asked to help support such a great cause as Cash For Kids – and we jumped at the chance.
"Working with my old mate Johnny Mac is always fun, we had a great time with Me Oh My last year so it's nice to see this new version coming out for Cash For Kids."
It isn't George's first foray into country house, as he has been working with Kevin McGuire on loads of tunes, including their dance cover of Wagon Wheel.
But this barnstorming version of the Johnny Mac and Rod hit is set to go wild – although we probably wouldn't expect the pair to start playing live with George at GBX shows, like Kevin has.
"Aye, it might be a bit of a big ask to get Rod and Johnny along to do it live at one of our arena shows… but you never know! Over to you Johny…
"Seriously though, thank you from the bottom of my heart to John and Rod for trusting us with the song and making it happen for Cash For Kids.
"With people struggling more than ever in Scotland right now we all need to do what we can to help and it's great of the guys to get behind us."
The GBX CFK remix of Johnny Mac and the Faithful's Me Oh My is out now on all platforms, with all the income going to Cash For Kids.
Headline image: Rod Stewart and John McLaughlin