One of the UK's most established children's charities is opening the door to people looking to start a rewarding career with vacancies across the entire organisation.
Kibble – specialist provider of services for children and young people aged 5-26 who have faced trauma or adversity – is hosting a career fair on Tuesday 25th April, providing a fresh opportunity for compassionate and driven individuals to join their growing team.
Kibble supports children from all over the UK with services located in Paisley, Glasgow, Inverkip and Tuesday's event will take place at St Mirren's SMiSA Stadium between 11am-2pm and 5pm-8pm.
The careers fair will feature representatives from various departments in Kibble, with more than 10 job roles currently open across a variety of disciplines, including counselling and therapeutic services, education and corporate services.
Kibble Chief Executive Officer, Jim Gillespie, said: "Our primary goal is to support children and young people who have been through some challenging experiences to believe in themselves, feel a sense of belonging, and realise their own self-worth.
"We do this by looking after their social, emotional, behavioural and educational needs, and it currently takes more than 700 employees across a range of job roles to do that, including child and youth care, education and corporate services.
"The need to care and support young people isn't getting any less and the demand for Kibble's services is increasing. On 25th April, we're giving people an opportunity to consider a career in care and opening the door to a variety of roles that can really make a difference."
Those attending will have the opportunity to learn about the different roles available, including the charity's Career Start Training Programme, which allows candidates to earn a salary while completing a 12-month course which can culminate in a career as a Child and Youth Care Worker.
Mr Gillespie added: "Some people do not realise they have the potential to become a great carer for children and young people. Others might have never considered that their profession, whether that's finance, HR, IT, catering or facilities, could have a positive impact at an organisation like Kibble.
"There is job variety and role diversity on offer and a significant section of our workforce have been with us for 10 years or more. That's because we support our people to learn, develop and progress, the same way we aim to support the children and young people we look after.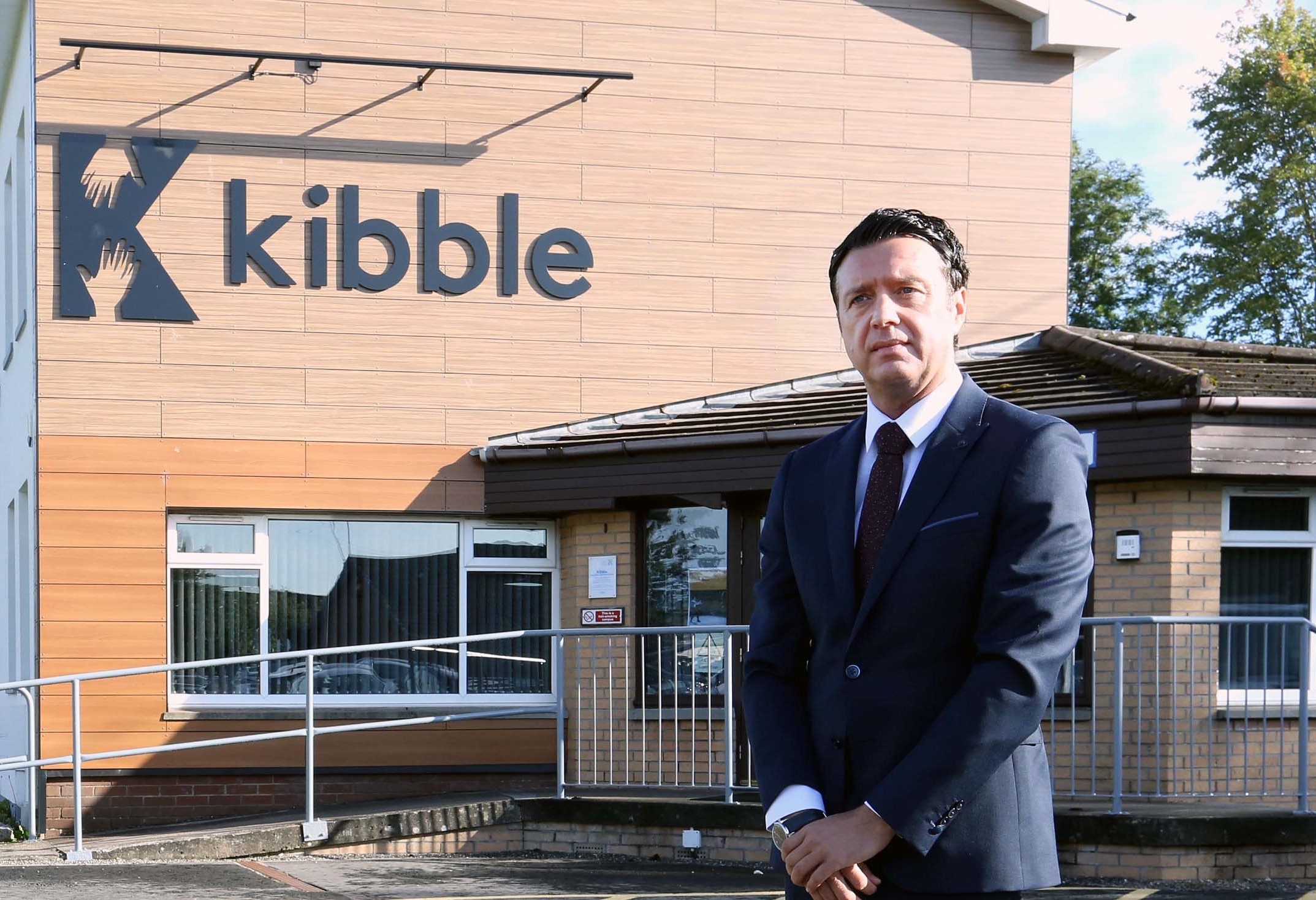 Photo: Kibble Chief Executive Officer Jim Gillespie
"So, whether you're experienced in working with children and young people, a social care provider, youth worker, a parent looking to get back into the workplace, or a corporate professional looking for a fresh start somewhere new, please come along and hear about what we're doing to make a positive impact in the lives of the children and young people we support."
The event is supported by Invest in Renfrewshire, which provides skills development and employment opportunities for local residents.
Invest in Renfrewshire Economic Development Officer Christine McGuire said: "The scale of Kibble means there are rewarding career options for people of all ages, those from various sectors and who possess different skill levels.
"We want to connect individuals from Renfrewshire, looking for a new job, with thriving businesses that offer continued learning and development opportunities, and Kibble is an employer we are delighted to introduce to our applicants.
"Invest in Renfrewshire will also be on-hand to help job seekers complete their Kibble application form, providing guidance throughout the process and offering IT support, where required. We will help you start the career you're aiming for."
For more information, or to learn more about Kibble, please visit www.kibble.org or contact communications@kibble.org.