IKEA has today announced the winners of its 'Let's Go Zero' competition, working with a school in Paisley to help it drive forward a new sustainability project. The retail giant will provide products and co-worker expertise to bring the vision to life.
Pupils at Lochfield Primary School scooped the prize for their idea to transform part of the grounds into a community garden with an allotment and composting area. Keen to create an outdoor space for hands-on learning and projects, the idea was put forward by students to create a garden where they can take on seasonal responsibilities, grow produce, and enjoy outdoor lessons whilst learning about sustainability, insects, wildlife, and plants.
The project will also involve community outreach, offering flowers and produce to retirement homes and food banks, with plans to host an outdoor monthly tearoom in summer months for elderly people in the local area.
The school will receive help from IKEA staff to bring their idea to life, providing products (up to the value of £2,000), solutions and sustainable living expertise.
The initiative is in partnership with IKEA and the Let's Go Zero campaign, which is coordinated by climate solutions charity, Ashden – and including a coalition of environmental NGOs – and calls on all UK schools to become zero carbon by 2030.
It encourages teachers, nursery children, primary and secondary pupils to sign up and submit ideas which will make their school more sustainable – whether reducing emissions or increasing biodiversity – as part of a wider drive to unite communities in doing their bit to fight climate change.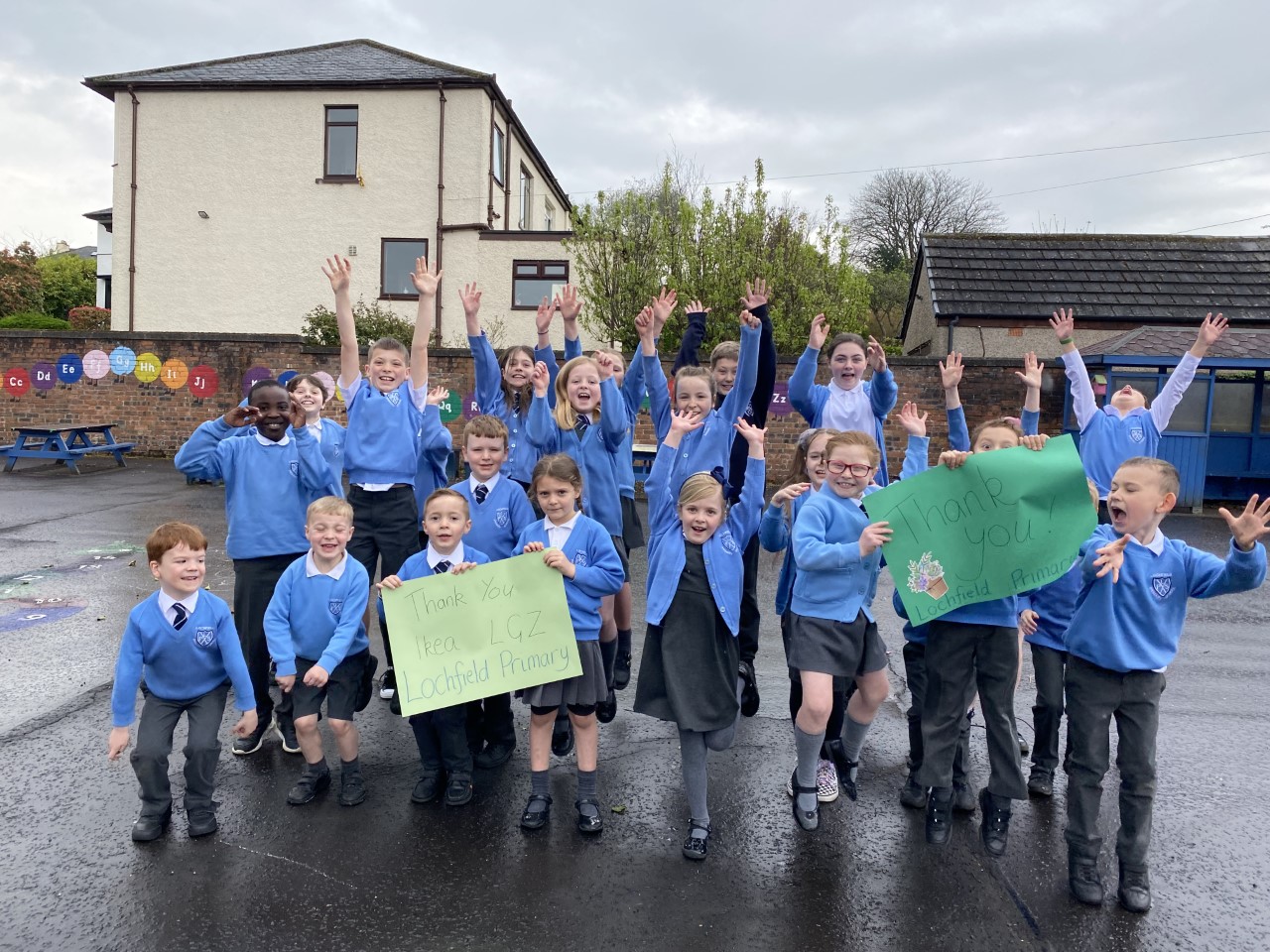 Photo: Lochfield Primary School in Paisley has been announced winners of IKEA UK's 'Let's Go Zero' competition
It's the second year IKEA has run the competition in partnership with Let's Go Zero. This year, Lochfield Primary School have won along with three other schools and sixth form colleges based in Lancashire, Huddersfield and London.
More than 2,100 schools, colleges and nurseries have signed up to Let's Go Zero since the initiative launched in November 2020, collectively educating over a million children and young people across the UK.
Marsha Smith, Deputy Country Retail Manager at IKEA UK and Ireland, says: "This years' competition has been a great success. It's fantastic to see so many young people engaging with this initiative and learning more about simple but effective ways we can all help the environment.
"The entries we received demonstrate that children and young people across the UK are very aware of the importance of sustainability, recycling, upcycling and reducing waste. What's great about this initiative is that it inspires hands-on, outdoor learning and resourcefulness whilst also supporting families and enriching local communities. That's something we're passionate about at IKEA and we look forward to supporting the schools as part of this process."
Alex Green, Schools Lead at Let's Go Zero says: "We are delighted to be working with IKEA UK to help support UK schools working to be zero carbon. We have had an amazing response to the competition – really showing the enthusiasm and demand in school for climate action. We look forward to working with the winning schools and helping bring their sustainable ideas to life."
Head over to the Let's Go Zero's website to sign up and support the campaign at https://letsgozero.org.