Scots modern country star Kevin McGuire and dance icon George Bowie have teamed up again to celebrate their first collaboration Wagon Wheel topping 500k streams, 100k YouTube views and much more.
The pair have worked together again on a GBX remix of Kev's last solo single, A Little Sun and the GBX treatment has transformed the pop country tune into a massive summer anthem.
Kev said: "We have A Little Sun remix dropping today Friday and I think it's gonna be the sound of the summer. I absolutely adore what Geo has done to it. You need a high level of trust when handing over an original song for a remix, there's always a wee bit of nerves, but honestly they've smashed it out the park as I knew they would.
"We've been working on this one for a good while and it's just the perfect time to get it out there. It makes me want to be somewhere between Nashville and Ibiza. Let's hope everybody loves it as much as we do."
George added: "When we heard this single from Kev we knew it was one to get our hands on – as soon as we met I wanted to turn him into the Scottish Avicii and this song perfectly shows that.
"He has a great voice and a real ear for a melody so all the ingredients were there for us to ramp it all right up – this tune is going to be everywhere this summer."
The pair have continued to be amazed by the growing response to Wagon Wheel, their first collab.
The country dance hit is notching up incredible numbers all over the world.
Kevin said: "Wagon Wheel has been such an amazing ride so far. It's only been out since the end of the year but every month feels like a new chapter as it grows. I always loved the song but I can't quite believe how much people have latched on to it. An amazing feeling.
"Getting over half a million streams across the platforms so soon I've got to be honest has exceeded our initial expectations. We knew we had something special but sometimes these things take time to grow. We are just short of 100,000 on the music video alone, which only came out a few months ago. It seems people love their line dancing. The amount of people phoning in Clyde 1 to ask Geo for it week after week is really special for us."
The plan was always to work on a long-term partnership across multiple records, so there's more to come from the unlikely double act.
Kevin added: "This country-dance thing wasn't gonna be a one-off! Me and Geo have big plans for lots more. I think there's a real place for it, particularly here in Scotland. We've got a few more tricks up our sleeve yet.
"We have plenty in the pipeline and are already working on yet another track as we speak. So it's gonna be a bit of a bombardment, we hope that's ok."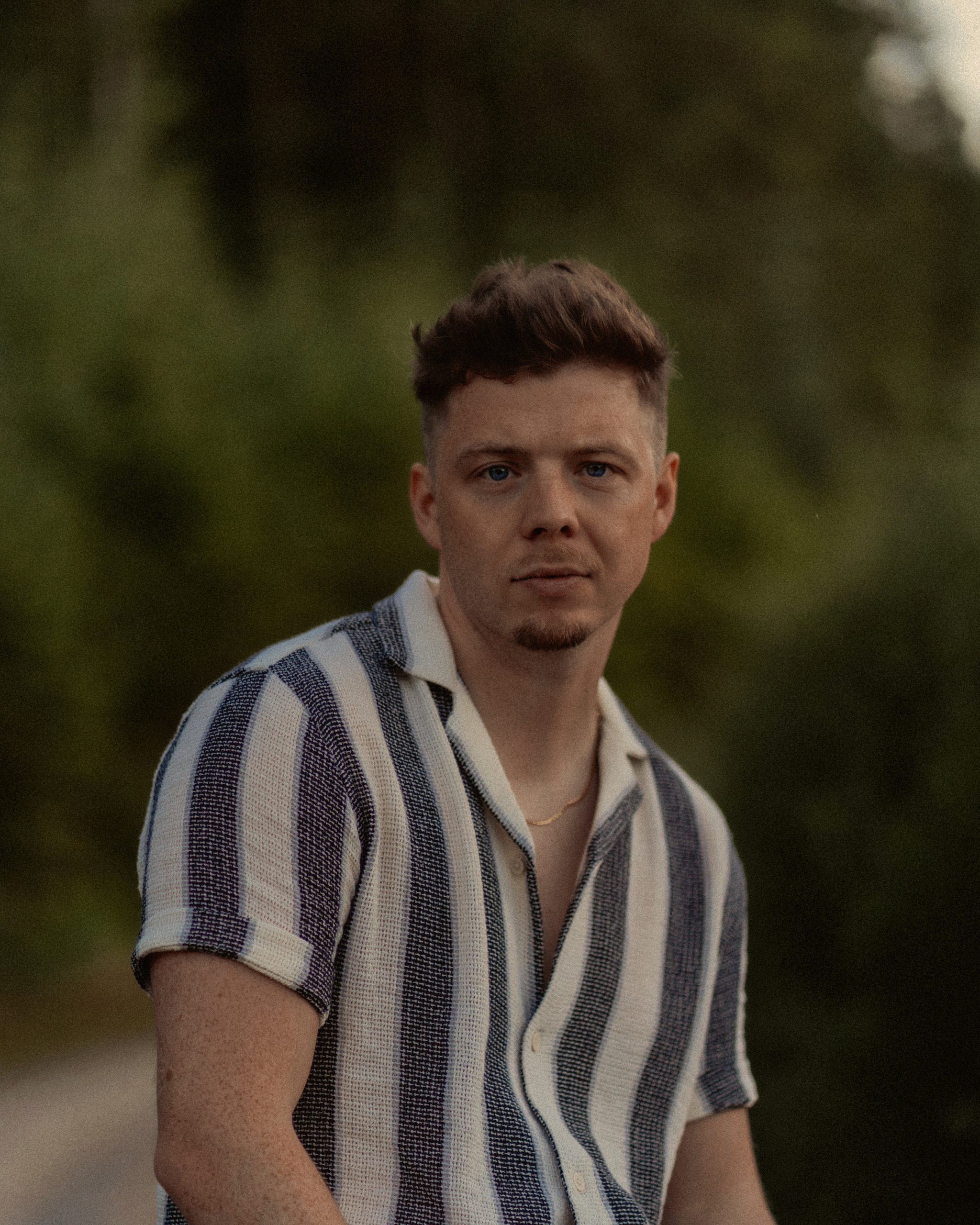 Photo: Kevin McGuire
For Kevin it's all been hard to take in, as he's gone from battling to create his own niche for modern country with a pop edge, to suddenly playing in front of huge crowds with Geo and ticking up big numbers online.
He said: "Getting to sing at the Grand National with George for the first time was such a buzz. The crowd were absolutely electric and they welcomed me like one of their own – even though they were here to see the main man GBX. We will for sure be back on stage together soon over the summer.
"And I was tagged in a post recently – to my amazement – of A Little Sun being taught as a line dance over in Asia (and Dallas, Texas – which is a tiny bit easier to grasp)".
Kevin has also announced his solo headline show at The Classic Grand, Glasgow, and will continue releasing solo works – but his raving mate won't be far away.
"I've got loads planned for the summer, and I've just this week announced my biggest headline show to date in Glasgow. October 6th I'll be playing the Classic Grand which is massively exciting so come on down. Will Geo be there? Who knows?!"