Young people from Kibble have returned to dryland after a "life-changing" four-day expedition with Ocean Youth Trust (OYT) Scotland.
Five young people from the specialist child and youth care charity sailed past Loch Tay, Largs, Tarbert, Oban and the Kyles of Bute after launching from James Watt Dock Marina, learning new skills and boosting their confidence along the way.
Accompanied by 13 staff and crew, the trip provided hands on experience for everyone onboard the Alba Adventurer, with one budding seafarer recruited for a future OYT adventure in Spain after demonstrating her innate nautical abilities.
Skills developed by the young people included navigation, steering and map reading as well as knot tying, raft building, cooking, cleaning and all the necessary safety checks as they lived and worked on board.
It wasn't all hard graft as the boat anchored at Largs for a BBQ on the beach one evening, docked in Tarbert for fish and chips on the banks of Loch Fyne on another, and the entire crew enjoyed a disco on the deck before the end of the voyage.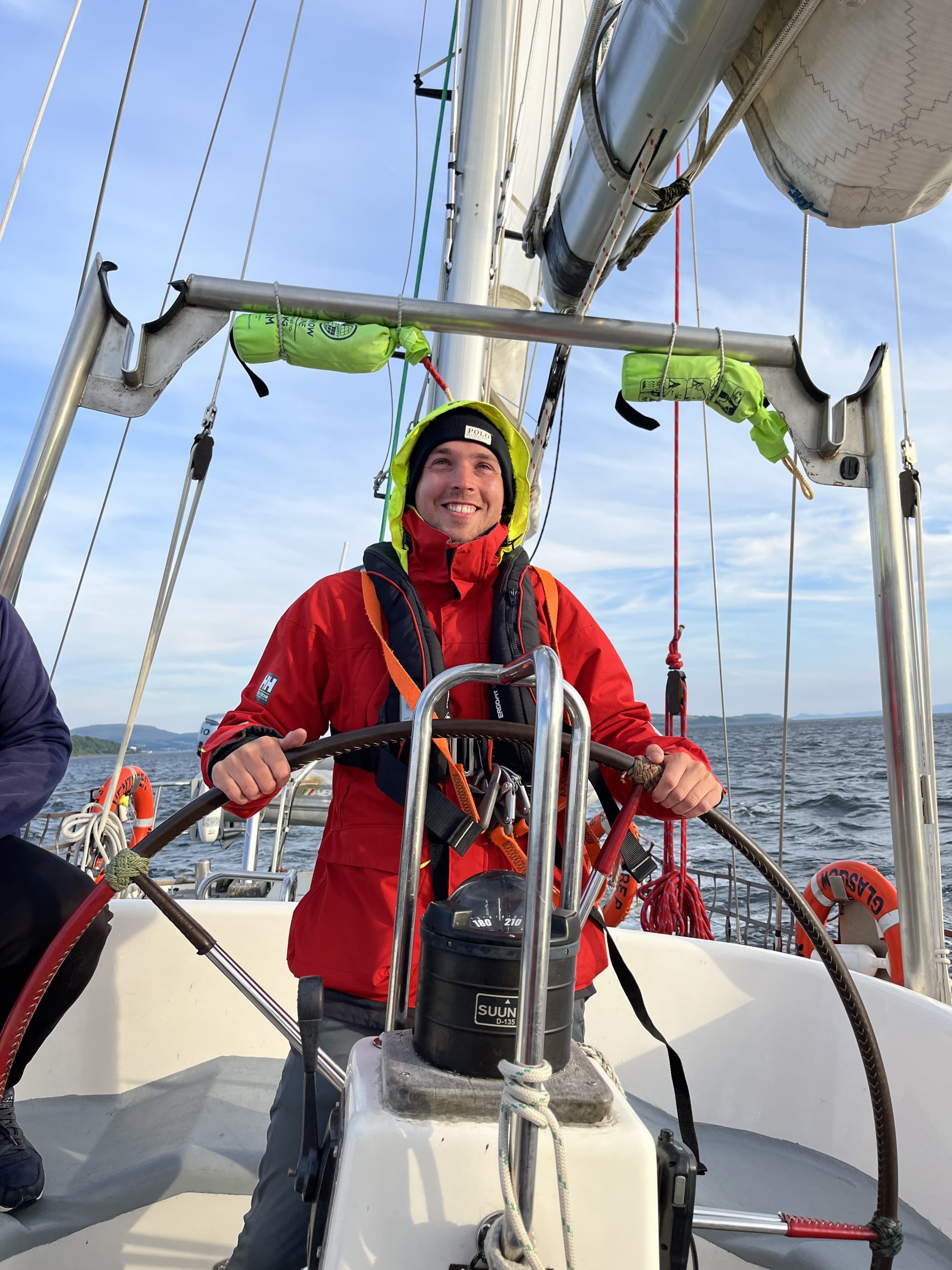 Photo: Ross Innes, Ocean Youth Trust Classroom Support Worker
As well as learning life skills through sailing and developing friendships, young people also received accreditations including an 'Introduction to Sailing' award and SVQF awards in leadership and communication.
James, whose name has been changed to protect the identity of this young person, is one of the young people to participate on the voyage said: "This is the best experience of my life since coming into care at the age of 12.
"If you get the chance to do the Ocean Youth Trust voyage, I can't recommend it any more highly. We got to see so many places. I even got to see Bute and never thought I would ever get the chance to see that in my life."
All young people who took part in the OYT voyage showed incredible commitment and enthusiasm but for one young person, this voyage marked the start of a significant life-changing opportunity. Recognised for her positive attitude, knowledge and willingness to take on every task, she was selected to join the OYT crew in Spain as part of their foreign exchange programme.
They will join the crew this summer as one of only five selected from a possible 100 young people in the UK as the programme welcomes students from countries across Europe.
Kibble provides care for young people who have faced significant challenges in their lives, offering them a renewed chance at life through specialist residential care, trauma-informed therapies and education, of which outdoor learning plays a major role.
Kibble also operates as a social enterprise and has partnered with leading youth work charity and floating outdoor education centre OYT for several years, harnessing the skills, experiences and opportunities gained by all the young people involved to create life-long change.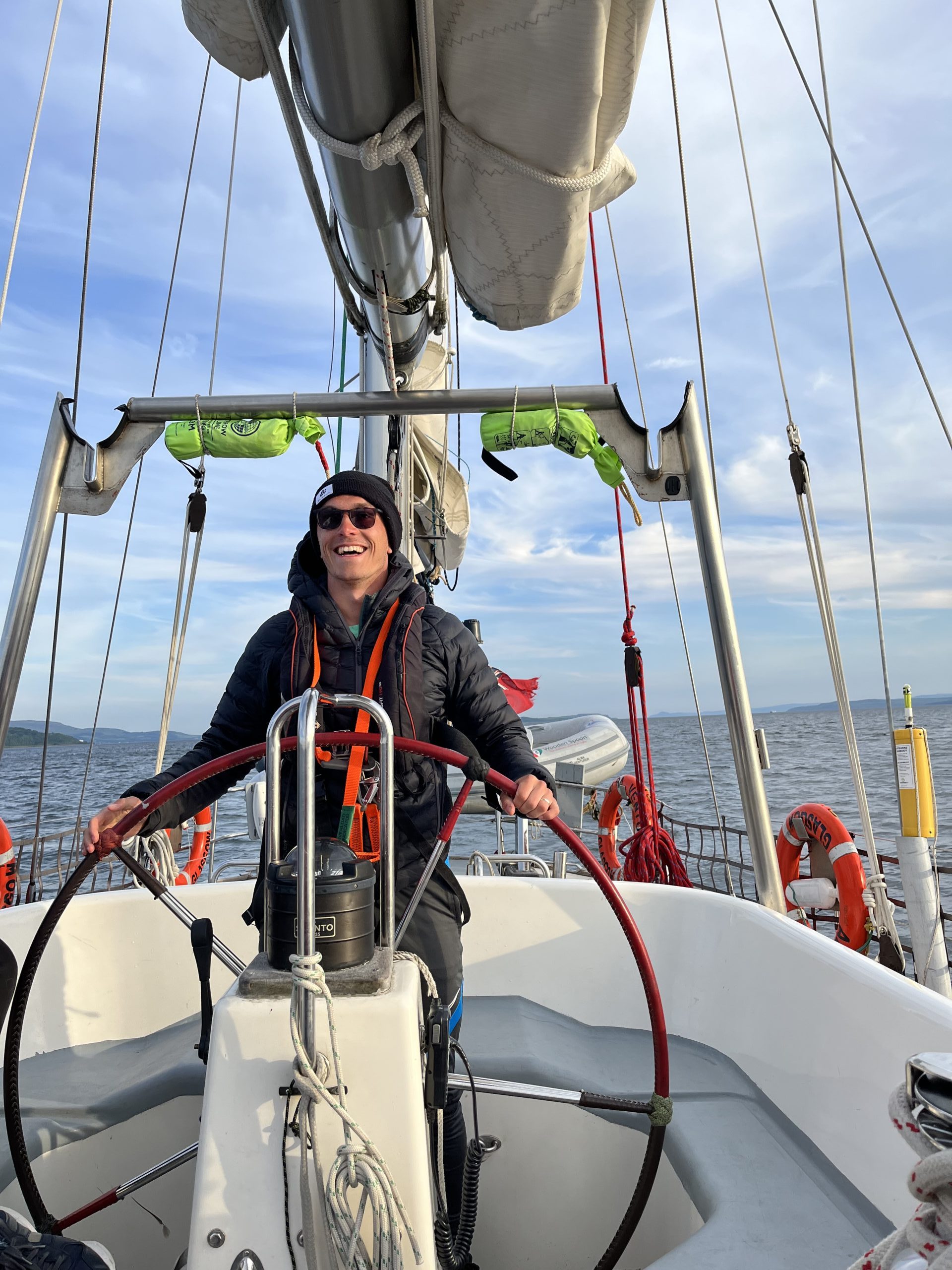 Photo: Samuel Biggart, Ocean Youth Trust teacher
Jim Gillespie, Chief Executive Officer of Kibble said: "The Ocean Youth Trust Scotland voyages provide exceptional opportunities for young people at Kibble. With such an immersive experience, it's a chance for young people to step away from the pace of everyday life and embrace the elements whilst gaining life experience, forming friendships and growing in self-confidence.
"For many young people, this type of experience is very unknown, but that's what makes the trip even more valuable. Every year we see young people returning from the voyage feeling inspired, energised and with their minds open to future possibilities. It really is life-changing for all involved."
To find out more about Kibble, visit kibble.org and for more information on Ocean Youth Trust visit www.oytscotland.org.uk.