Three S3 pupils have seen their inclusive game design brought to life by professional designers after winning a nationwide creative design competition.
Jane McCash (15), Gemma Livingstone (15), Melissa McPhee (14), who attend Castlehead High School in Paisley were chosen as one of 10 winners of the UK-wide D&AD New Gen Awards by an international panel of judges for designing a new game in response to a 'New Way to Play' brief set by global sports brand Adidas.
D&AD, exists to stimulate, enable and reward creative excellence in design and advertising partnered with Daydream Believers, a creative education organisation, for the creation of the D&AD New Gen Awards.
The brief was to devise a concept for 'A New Way to Play'. Jane, Gemma and Melissa decided they wanted to come-up with a concept that would allow all young people who want to get more active to participate, regardless of their economic situation.
They came up with game 'Sprun – Got a spoon? Run!' – it's a take on the classic school sports day – egg and spoon race idea. They came up with the rules for the game, social media handles, uniforms, mood board and evaluated how their concept met the brief set by Adidas. The girls worked with the PE department at Castlehead to test their game in practice – demonstrating how the school's approach to using art and creativity across the curriculum is working in practice.
As winners they were given the chance to work with award-winning agency, Made Brave to develop their concept.
Gemma said: "It was really fun to see this process and how our idea could become a real thing. I really enjoyed discussing our idea with them and bouncing ideas back and forth. It showed how much our idea could grow. It was fun to think that this is genuinely a real job."
"I was wondering what they were going to do with our ideas – it was really interesting to see where they would take it," said Jane.
Melissa said: "It showed me that work can be really fun for some people. I was already planning on studying more creative subjects and this has just confirmed it."
Castlehead High School in Paisley is known as Scotland's first 'School of Creativity' through its unique partnership with the world-renowned The Glasgow School of Art (The GSA). The partnership was first formed in 2017 as part of a unique collaboration between the GSA and Renfrewshire Council. It aims to embed the benefits of creativity across the full curriculum, based on research showing that learning through arts and culture can improve life skills and attainment across all subjects.
Gordon Menzies, headteacher at Castlehead High School, said: "It's excellent to see Jane, Gemma and Melissa's hard work brought to life through this fantastic opportunity to work with creative professionals.
"Opportunities like these open young people's minds to the breadth of career paths they can choose to take and helps our pupils build confidence, embrace learning and become motivated to perform at their very best."
Future Paisley, a cultural regeneration partnership programme, led by Renfrewshire Council, has worked in collaboration with Castlehead and the GSA since 2018 to identify ways to evolve this innovative educational model.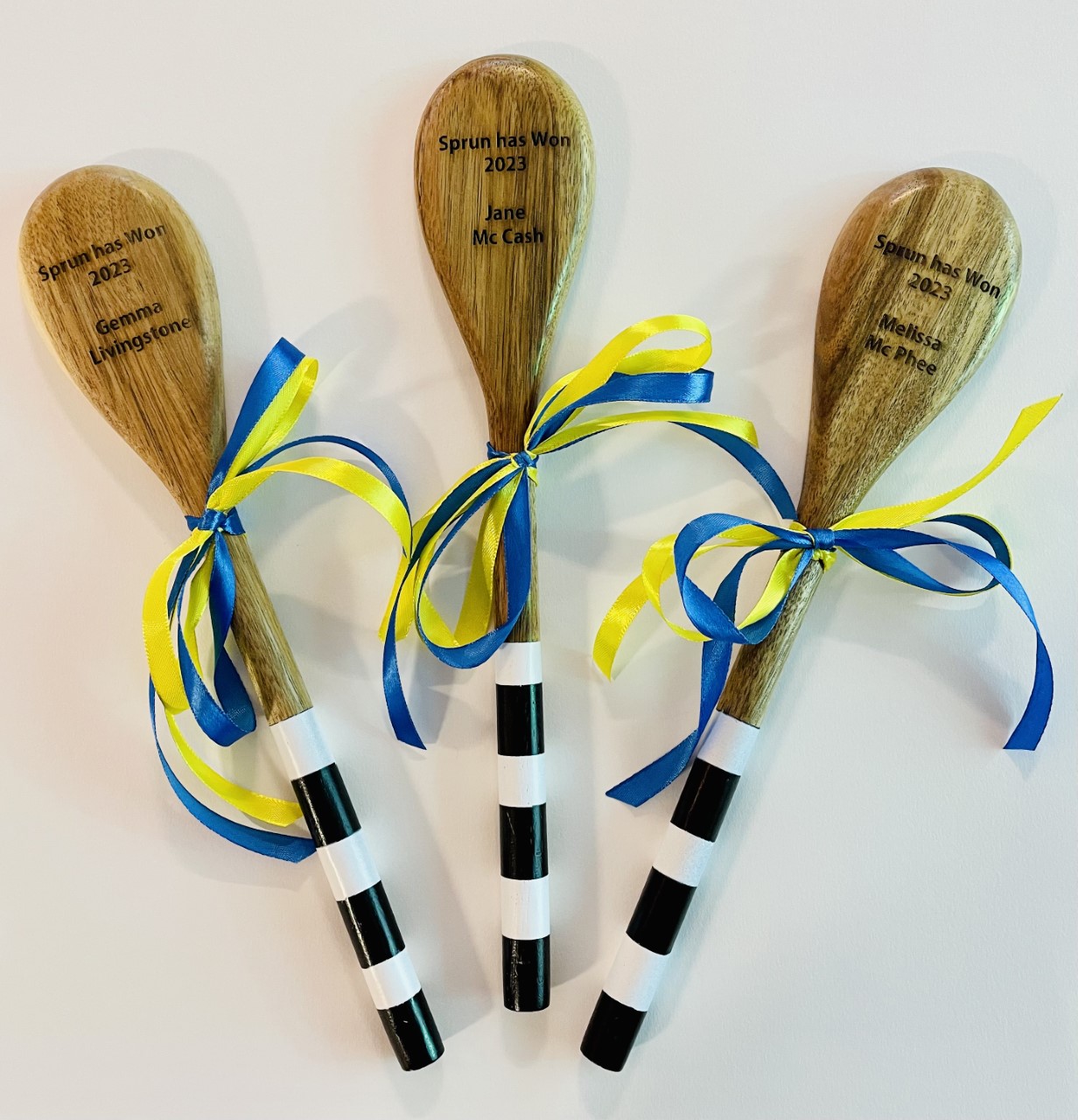 Photo: SPRUN spoons
Photo Credit: Renfrewshire Council

Photo: D&AD Award Winners
Photo Credit: Renfrewshire Council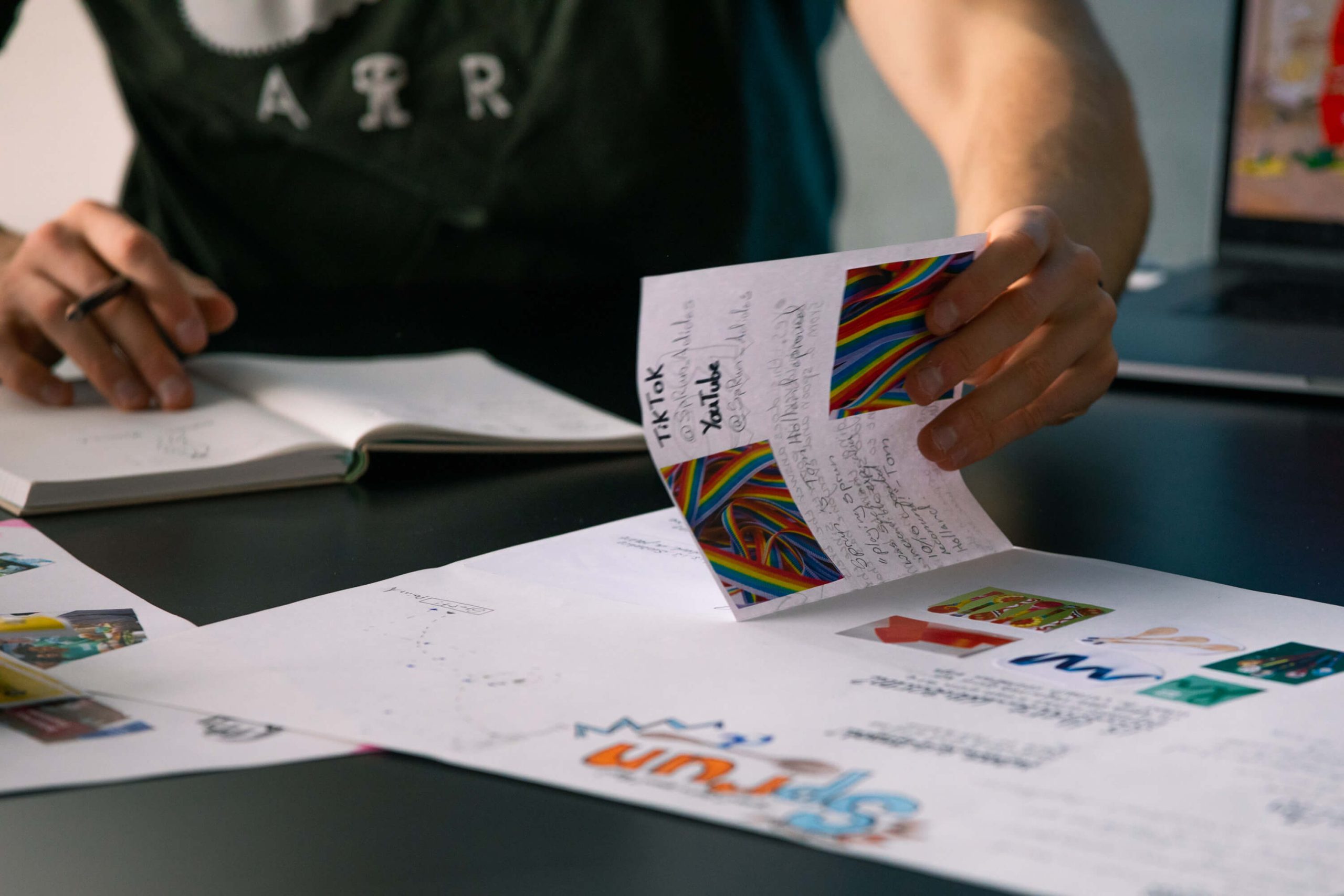 Photo: Made Brave – SPRUN design review
Photo Credit: Renfrewshire Council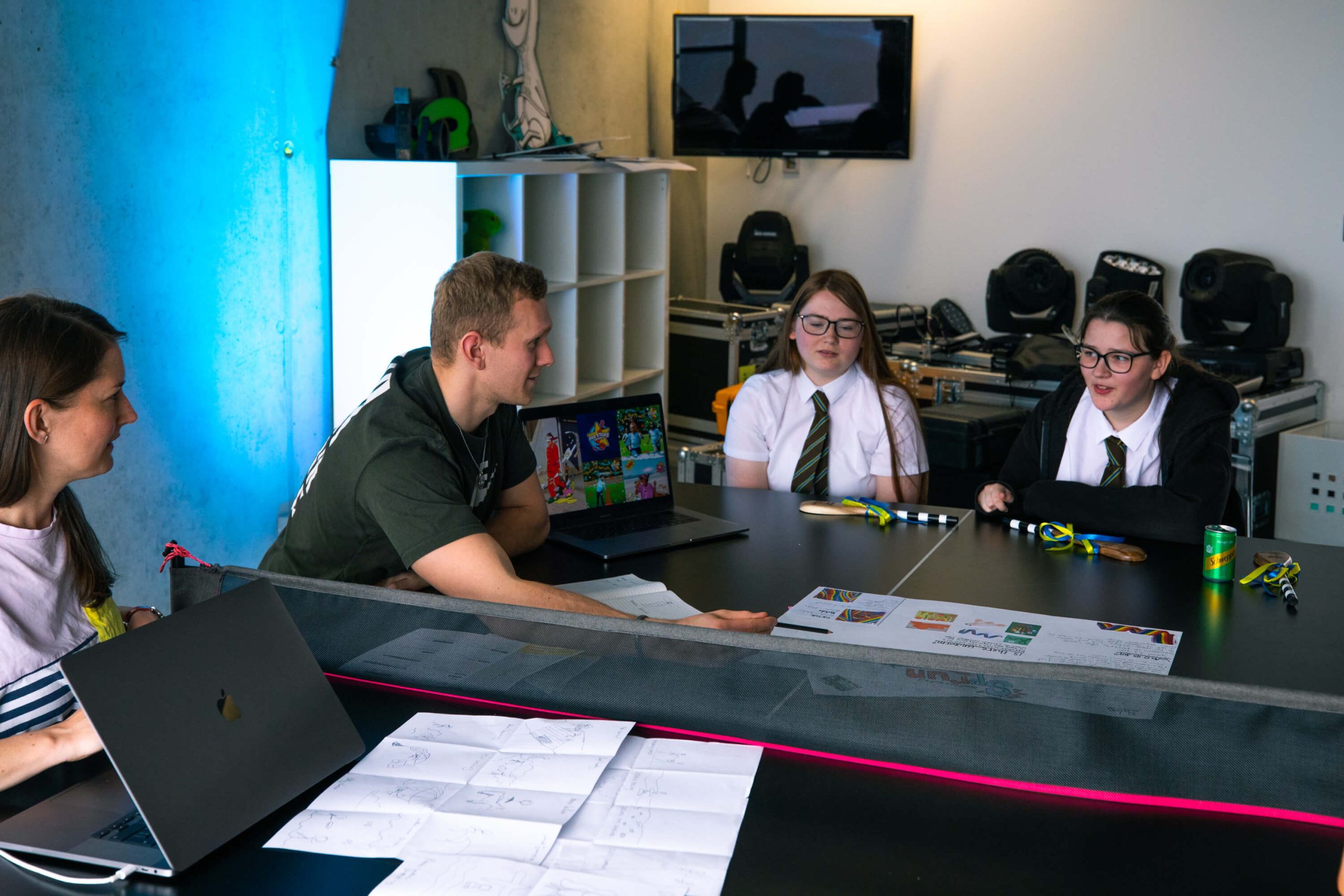 Photo: Castlehead pupils work on designs
Photo Credit: Renfrewshire Council