Three fire hydrants have been set off in the Westend area of Paisley last night.
Hydrants in the Clavering Street East and West were reset by Scottish Water at around midnight last night after they were vandalised.
Scottish Water confirmed that the gushes of water were not burst pipes and no water supplies were affected.
A Scottish Water spokesperson told Renfrewshire News: "Hydrants form a vital part of our network both in maintaining supplies to customers but crucially in the supply of water to firefighters in tackling fires.
"Any act of vandalism of any kind is unacceptable and particularly when it potentially puts lives at risk. We would urge those responsible to think very carefully about their actions and anyone with any information to report it to Police Scotland."
Police Scotland said they were notified of a burst water main and they informed Renfrewshire Council.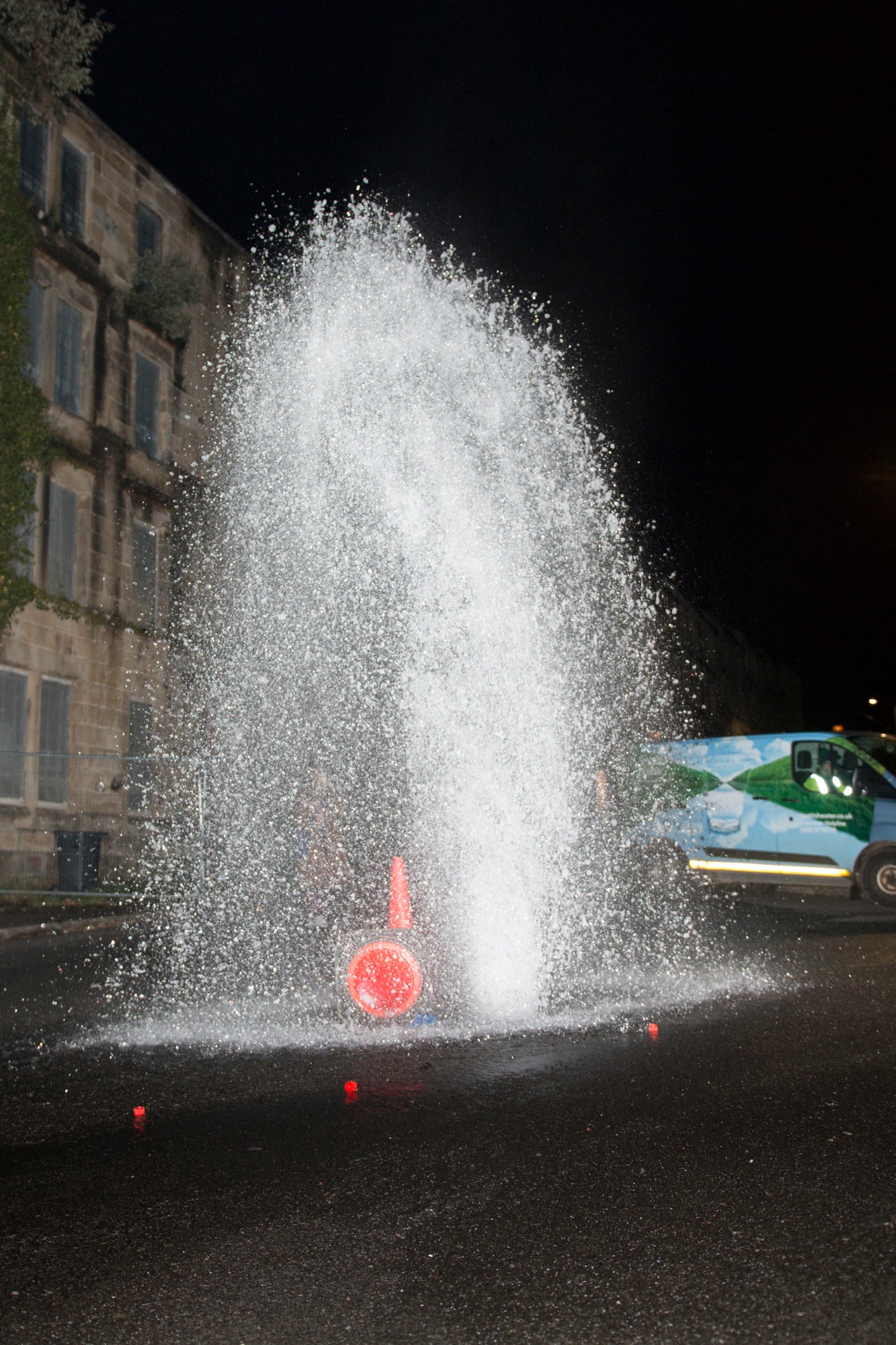 Photo: Hydrants in the Clavering Street East and West were set off
Photo Credit: David Cameron / Renfrewshire News