It's the first Scotland Loves Local Week – the campaign organised by Scotland's Towns Partnership celebrating the many reasons to love local.
There's a fantastic range of shops, cafes, restaurants and bars across all Renfrewshire town and villages.
Everyone can do their bit supporting the local community and its businesses by spending local, with around 70p from every pound spent locally staying locally.
There's even a Renfrewshire Gift Card you can buy online which is accepted across a growing range of local shops.
Councillor Andy Steel, Convener of Renfrewshire Council's Economy and Regeneration Policy Board said: "Supporting local shops is so important and I'm sure residents across Renfrewshire all have a favourite place they like to visit.
"There's a fantastic range of local, specialist and unique products you can't get elsewhere with brilliant businesses in every one of our towns and villages.
"I'd encourage everyone to spend local and support their local business. The money we spend locally helps those business owners who are often our neighbours and our friends, while the money also stays in the local economy longer, bringing benefits across all our communities."
Flowers, coffee, pies, cakes, cards, specialist snacks and soap – you name it, Renfrewshire has it.
Rhea Henderson works at Henderson's Flowers in Johnstone, the high street shop first established by her great grandfather.
"It's quite special for me to work here, my dad is really proud," says Rhea. "I've worked here now for a year and a half, and growing up I would always be in helping out on a Saturday.
"It's good to see high streets doing well and we need local people to spend local. I enjoy making relationships with our regular customers, many have been coming here for more than 50 years."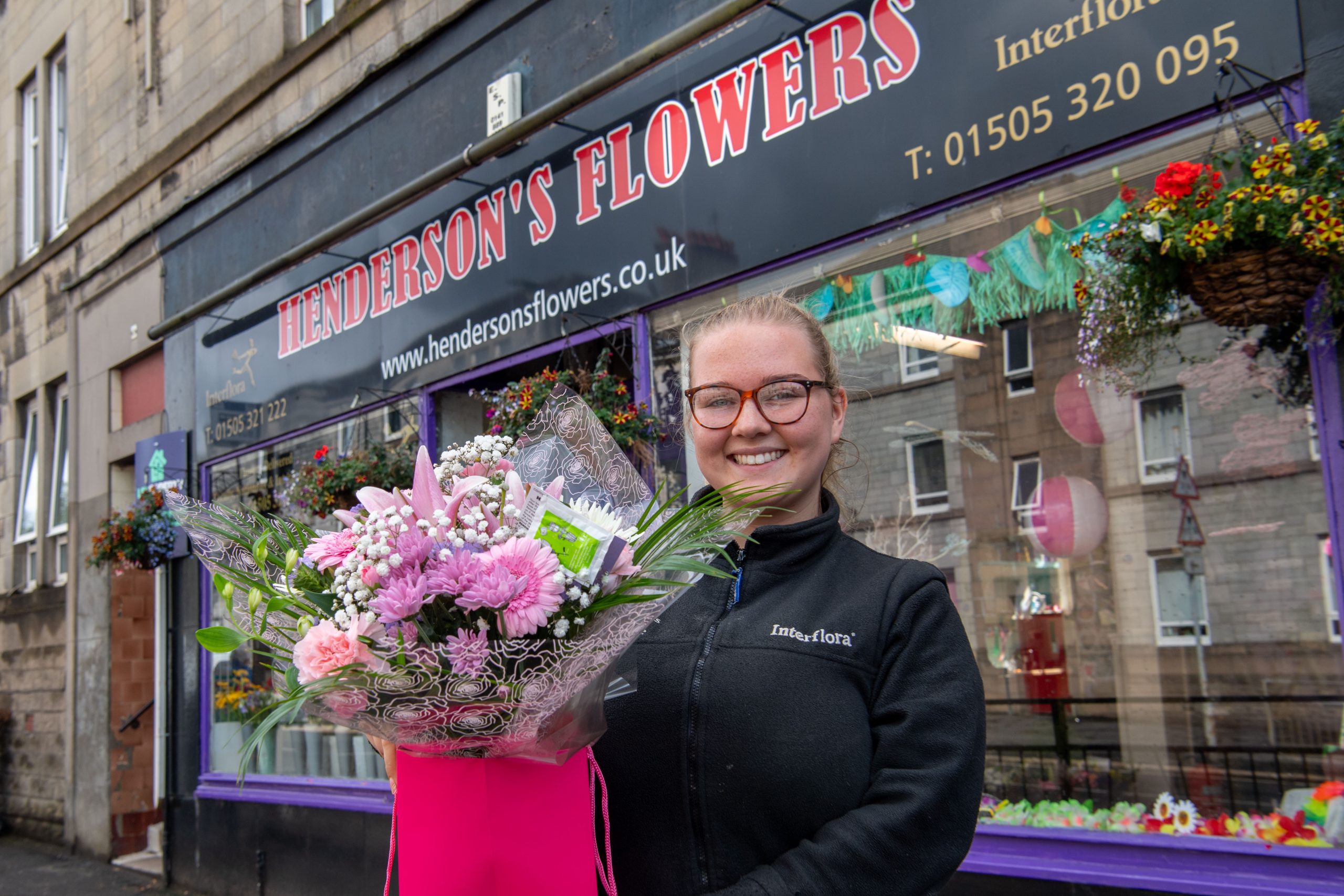 Photo: Rhea Henderson from Henderson's Flowers
Photo Credit: Renfrewshire Council
Gary Clark, who runs Food Forty Six on Paisley High Street, is also enjoying serving the local community.
He said: "We are most proud of the community atmosphere we have created and it's really rewarding to see regular customers strike up friendships with each other.
"There are so many reasons to shop locally, from enhancing the local economy to reducing travel times and your carbon footprint.
"Local support is vital to the survival of small town centre businesses and in most cases, you are supporting a local person or family, which is all the encouragement people should need."
Fifer Gary Scott is now a firm fixture in Lochwinnoch where he runs HandCrafted Coffee.
"I never set out to do retail," explains Gary. "I used to sell products on Amazon, but got too big for the house and needed bigger storage and distribution space. I noticed the Lochwinnoch shop was up for grabs, and we've been open nearly four years now.
"I'd urge people to support small independent retailers wherever they can. Small shops aren't about chasing profit, we're part of the community and the community are part of us.
"We can take the time to stop and listen to our customers and we always give the kids a wee wrapped chocolate. It's nice to see the families who visit as they grow up."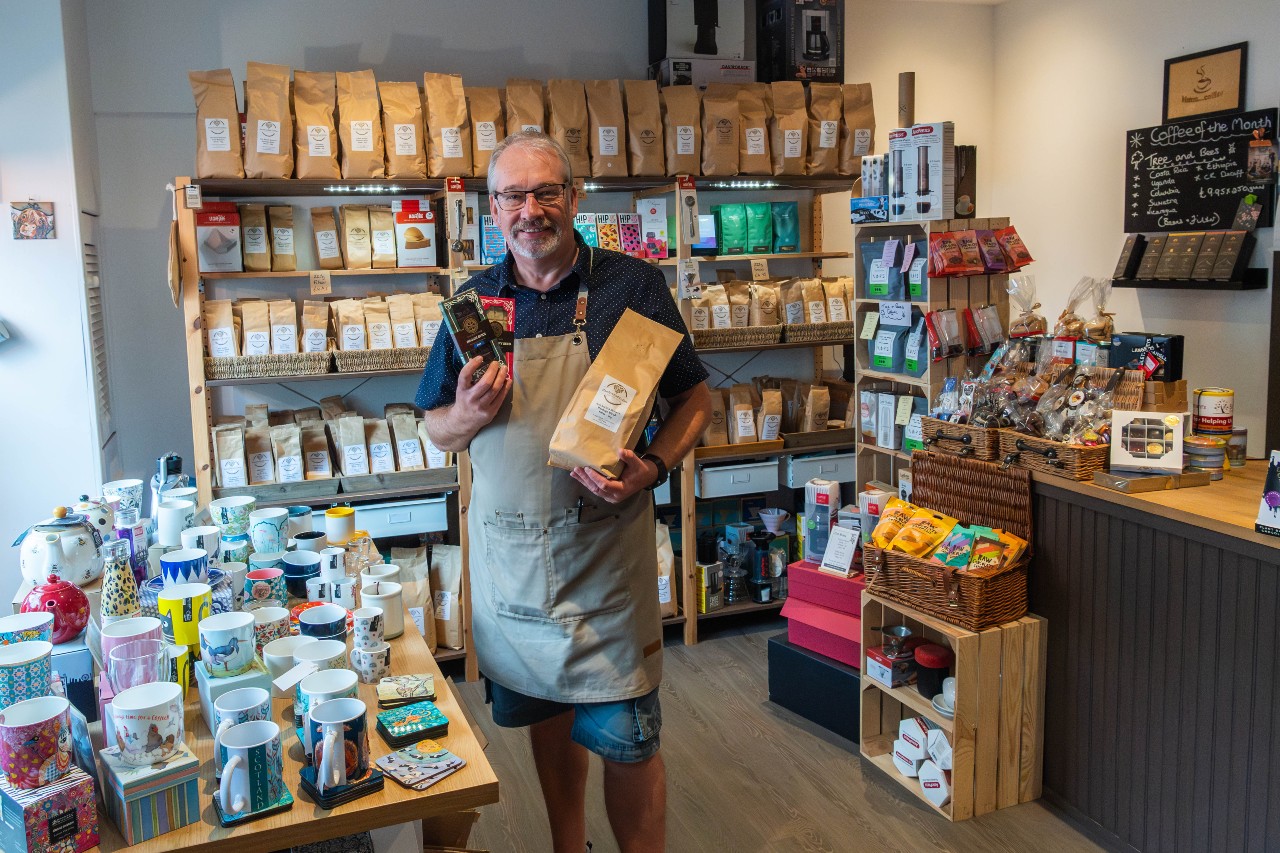 Photo: Gary Scott of HandCrafted Coffee
Photo Credit: Renfrewshire Council