Community groups in Renfrewshire have been benefiting from wildflower workshops thanks to The Conservation Volunteers and Renfrewshire Council's Team Up to Clean Up campaign.
The Conservation Volunteers in Scotland work with communities and bring people together to create, improve, promote and care for green spaces, and have visited three community groups within Paisley, Houston and Inchinnan to help create wildflower areas in their gardens or community spaces.
The workshops led by the Conservation Volunteers focused on a range of topics, including the best times to plant, which flowers work well in which areas and how to maintain and encourage growth.
Free wildflower seeds were also provided for Team Up to Clean Up volunteers to use for planting in their local area, and practical demonstrations were carried out to ensure the volunteers were confident and ready to sow seeds in their own areas.
Jake Fulton from local group Bee Happy Houston called the event in Houston was "a great success" and thanked everyone that came along and took part in the session.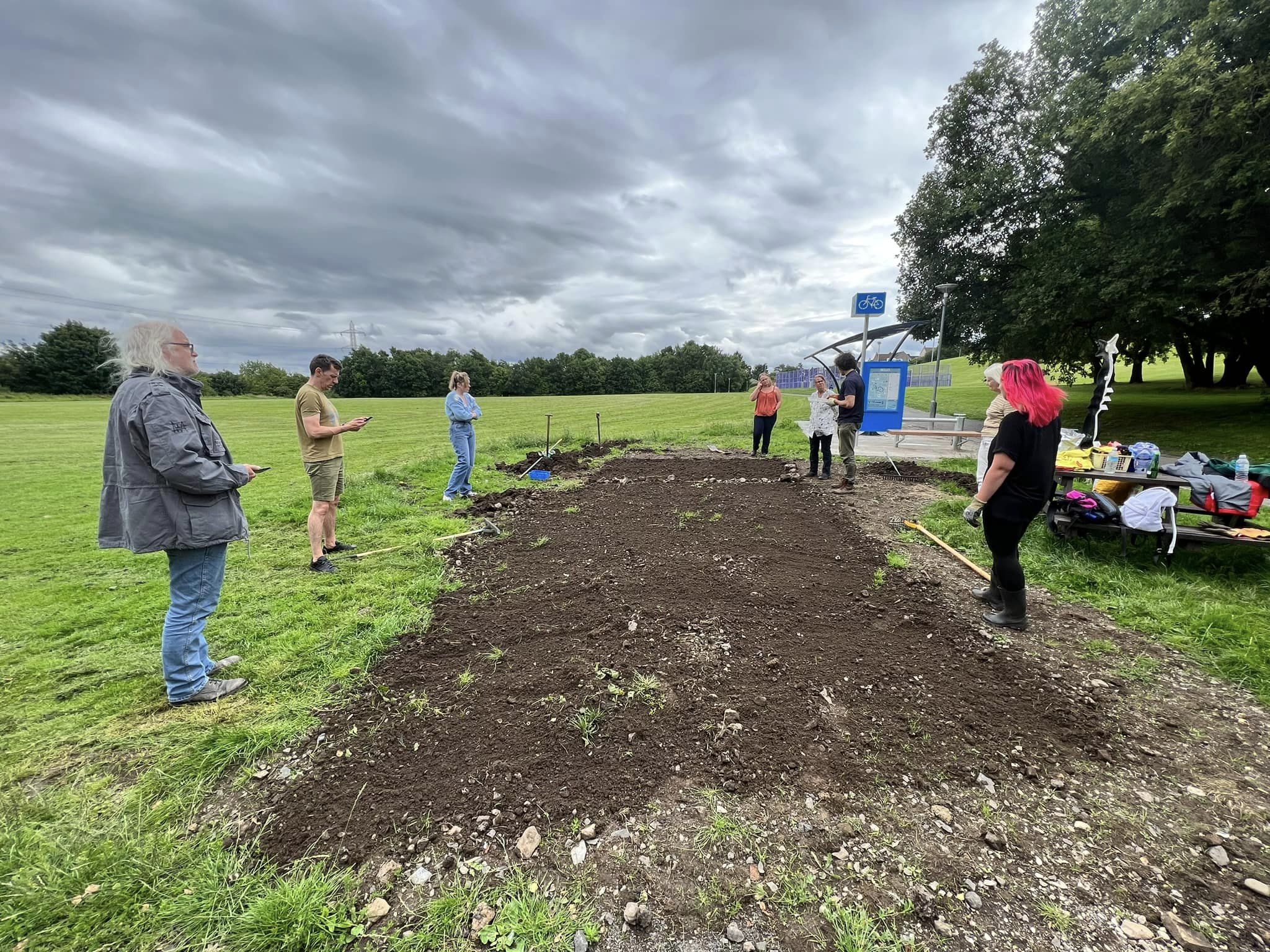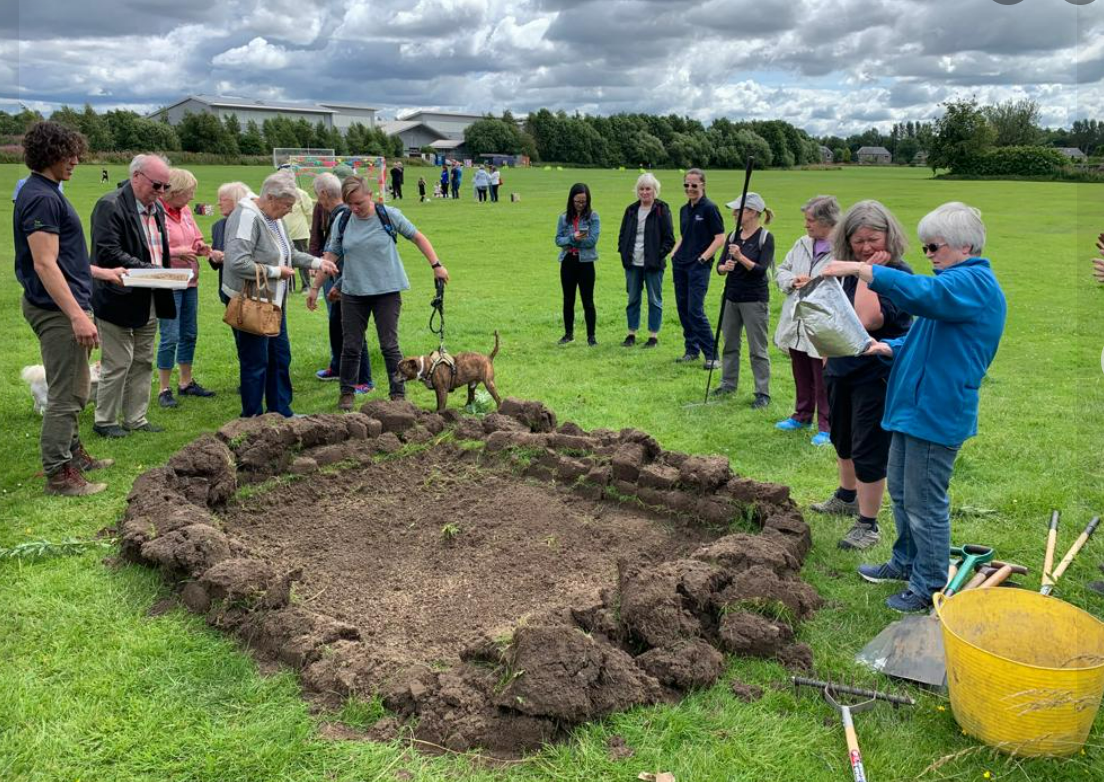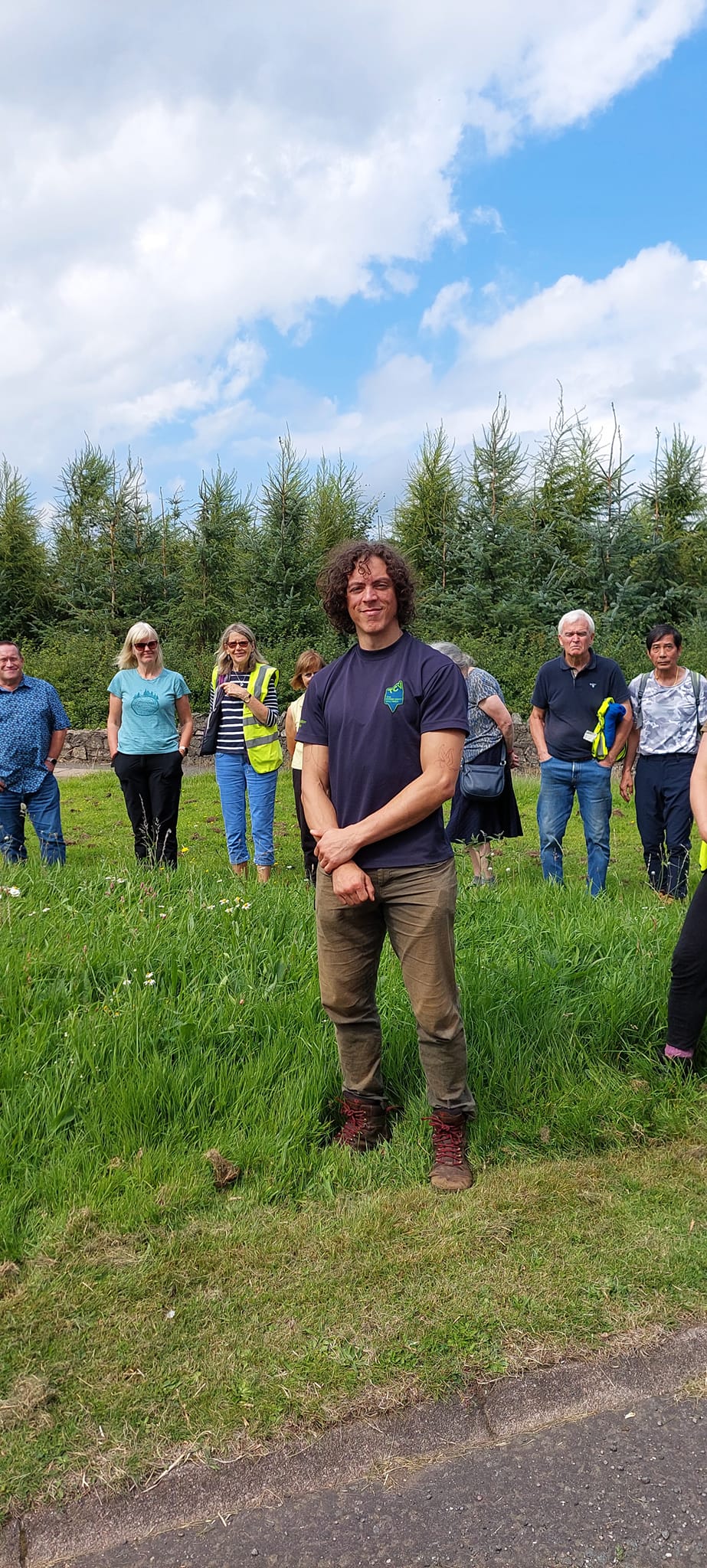 Photo: Wildflower planting in Houston
Jake said: "The wildflower meadow workshop was a great success. Camilo, a conservation volunteer, gave us a talk on the principles behind wildflower planting and then supervised as our group prepared and then sowed an area of grass with seed.
"Everyone who attended now has the knowledge, confidence and skill to create and maintain wildflower beds which is something that our gardening group, Bee Happy Houston, will undertake, with relish, for many seasons to come.
"Many thanks to Renfrewshire Council and the Team Up To Clean Up Campaign for helping to bring this event to Houston."
Wildflower habitats have a range of positive impacts on the environment, including supporting insects and wildlife, providing food, reducing greenhouse gases, and preventing flooding, and will form a crucial part of the Renfrewshire's biodiversity planning as the area works towards becoming net zero by 2030.
Councillor Robert Innes, Depute Convenor of the Communities and Housing Policy Board has welcomed the collaborative work between community groups, the Team Up to Clean Up campaign and the Conservation Volunteers.
Councillor Innes said: "It is great to see the continued motivation and aspirations of our community groups here in Renfrewshire. I know how much work goes into keeping areas looking fantastic and how dedicated local people have been to the successful Team Up to Clean Up campaign.
"It continues to amaze me how much the Team Up to Clean Up campaign has grown with volunteers working in conjunction with the council and now involved in a whole range of activities to keep our areas looking fantastic.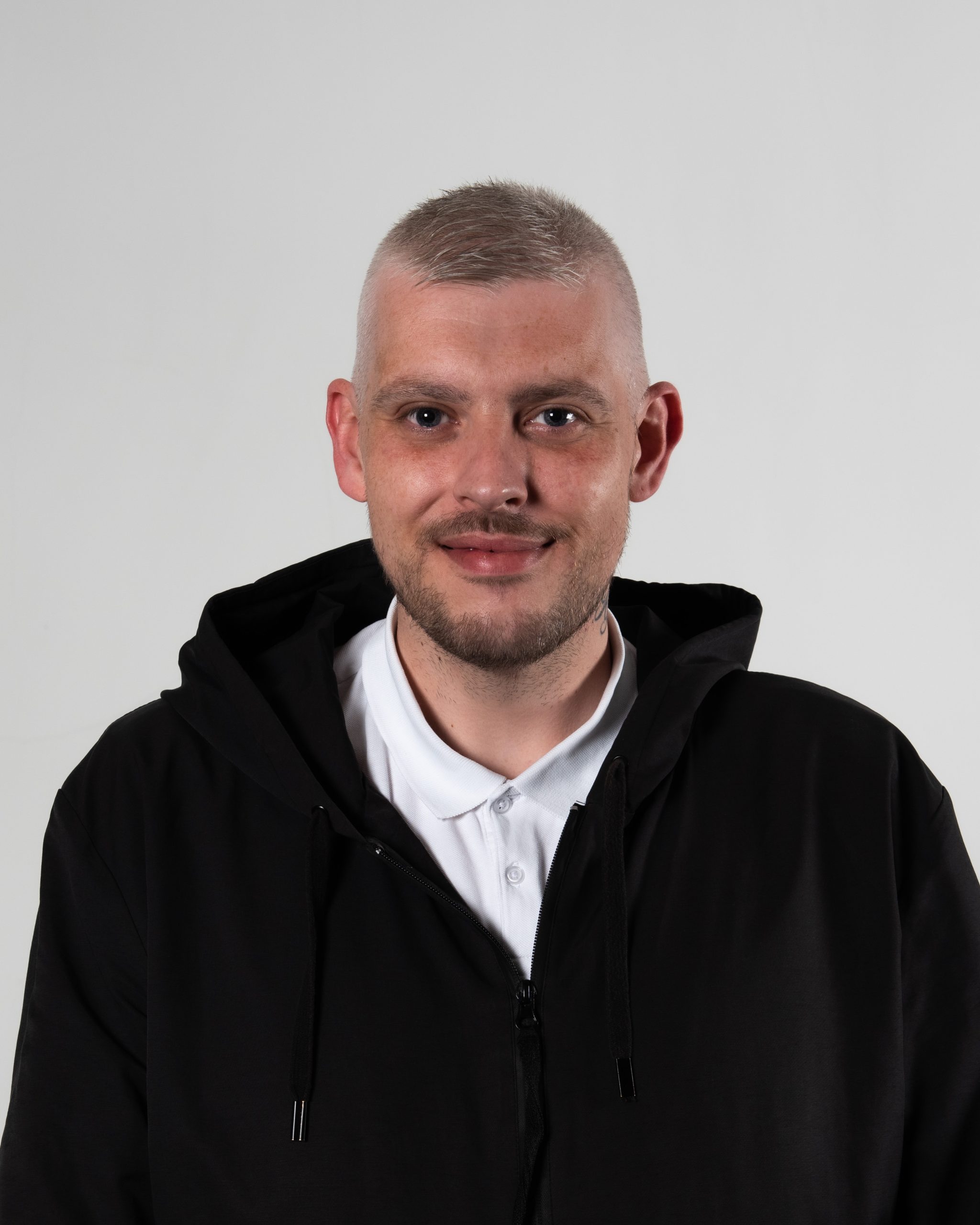 Photo: Councillor Robert Innes
"It's great to see as part of this that the Conservation Volunteers working with local groups to educate and help them to better understand how to cultivate areas such as these in their own communities from Houston and Inchinnan to Paisley."
For more information on biodiversity in Renfrewshire, visit www.renfrewshire.gov.uk/biodiversity.