A Renfrewshire resident has won a national adult learning award, recognising her progress from shy newbie to leading an adult learning peer support group.
Annmarie Haggarty won Adult Learner of the Year at Scotland's Learning Partnership's National Adult Learners' Awards, an awards ceremony to celebrate the work of individuals and organisations offering adult learning.
Her adult learning journey began when she started attending adult learning classes provided by Renfrewshire Council, undertaking courses in health and wellbeing, family learning and financial wellbeing.
Annmarie said: "I am really happy to have won this award and I would encourage anyone who is feeling nervous to attend their local adult learning classes.
"When I first started going, I didn't have much confidence. But as time went on, I started to develop confidence and began helping out at events, such as the family learning days or international women's day.
"I enjoyed supporting the events so much that I decided to set up a 'Togetherness' group with other learners. It's held at Southend Action Centre in Paisley for people to drop in, have refreshments and chat with each other.
"I would encourage anyone out there to come along to classes at adult learning, no matter how nervous they feel. I have come such a long way since I started attending and I would encourage everyone to follow their dreams."
---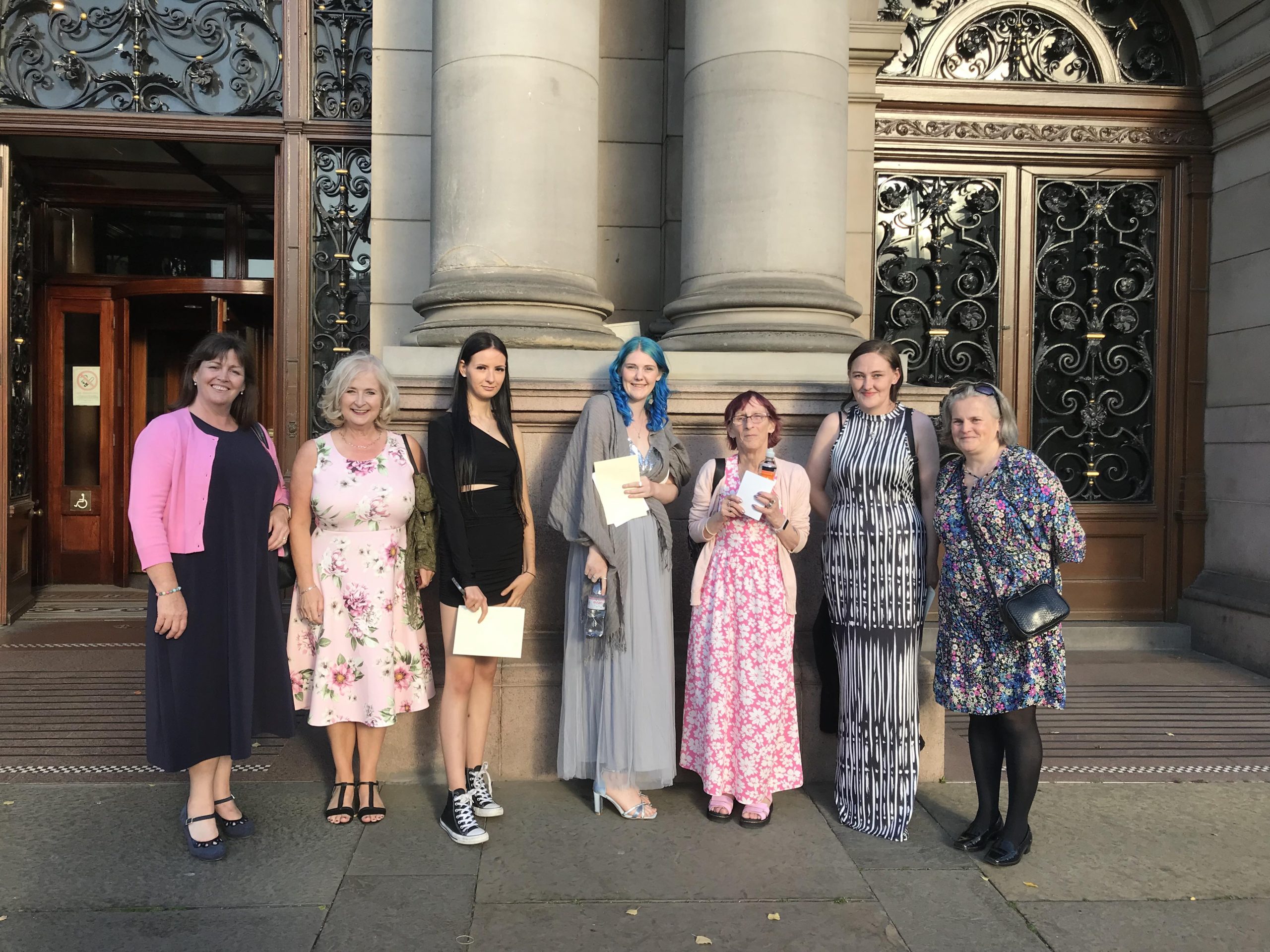 Headline photo: Annmarie Haggarty with her friend and sister and four council workers outside the awards ceremony venue
Photo Credit: Renfrewshire Council
---
Communities and Housing Convener, Councillor Marie McGurk, praised Annmarie's hard work and efforts in developing a group led by learners.
She said: "Winning this award is a testament to Annmarie and her fellow learners. This new group is the first one set up by learners who work with the council's adult and family learning service and Annmarie has been instrumental in setting it up, taking the lead in organising the activities and programme for the group. This is a great achievement and I'm proud that Annmarie's role in the group has been recognised."
The awards mark Adult Learners Week.
People interested in adult learning can visit www.renfrewshire.gov.uk/article/3577/Adult-and-Family-Learning on the council's website, email als.els@renfrewshire.gov.uk or call 0141 487 2813.
---
Headline photo: Annmarie Haggerty accepting her award on stage
Photo Credit: Renfrewshire Council