Birkmyre RFC enjoyed a hard fought but comfortable victory at home to Lanark Clydesdale at the weekend with a score line of 49:7.
The home side were smarting after last weekend's narrow defeat on the road, and it did not take long for Birkmyre to get on the board. Playing in their unfamiliar blue jerseys and having won a couple of penalties close to the opposition line, veteran Gordon Stein powered over for the opening score in the 5th minute. Lewis Higgins made the conversion.
Playing to their strengths, the visiting forward pack did their part to power through the Birkmyre defence. However, Birkmyre won a scrum against the head and made a counterattack progressing into the visitors 22. Following a line out and a few phases of sharp play, captain Ross Moglia burst over the line from short distance to score. Higgins again slotted the conversion. Moglia then added a second try with a weaving run from 25m out, beating 3 defenders to score under the posts.
Shortly thereafter, centre Higgins bagged himself a try of his own. Following an attacking phase and a smooth display of hand by the backs, the ball arrived allowing him score in the corner largely unopposed and then convert the extras.
It was not long onto the second half when Birkmyre struck again. The Bears secured a line out on the opposition 22. The ball went to Stein in the 12 position who weaved his way through a number of defenders. He drew a player when 5m out and popped a pass to Jamie Muir for the easiest score of his career. Moglia then completed his hat trick with another run from the edge of the 22, passing a couple of defenders for yet another score under the posts.
The visitors fought a hard game and managed to score themselves a consolation try. However, Birkmyre had not finished. They took advantage of a knock on 20m out from the opposition try line. Using the advantage, the forwards rumbled the ball forward and the ball made its way to substitute, Martin McLeman. He was able to break a couple of tackles and crash over for the final score as the clock went red. Higgins duly converted for a 100% kicking record.
The victory leaves the Kilmacolm side top of the league after week four. The Bears travel this Saturday to Irvine to face an Ayrshire side who will be looking to get back to winning ways following their 56-24 defeat to Glasgow Uni Medics.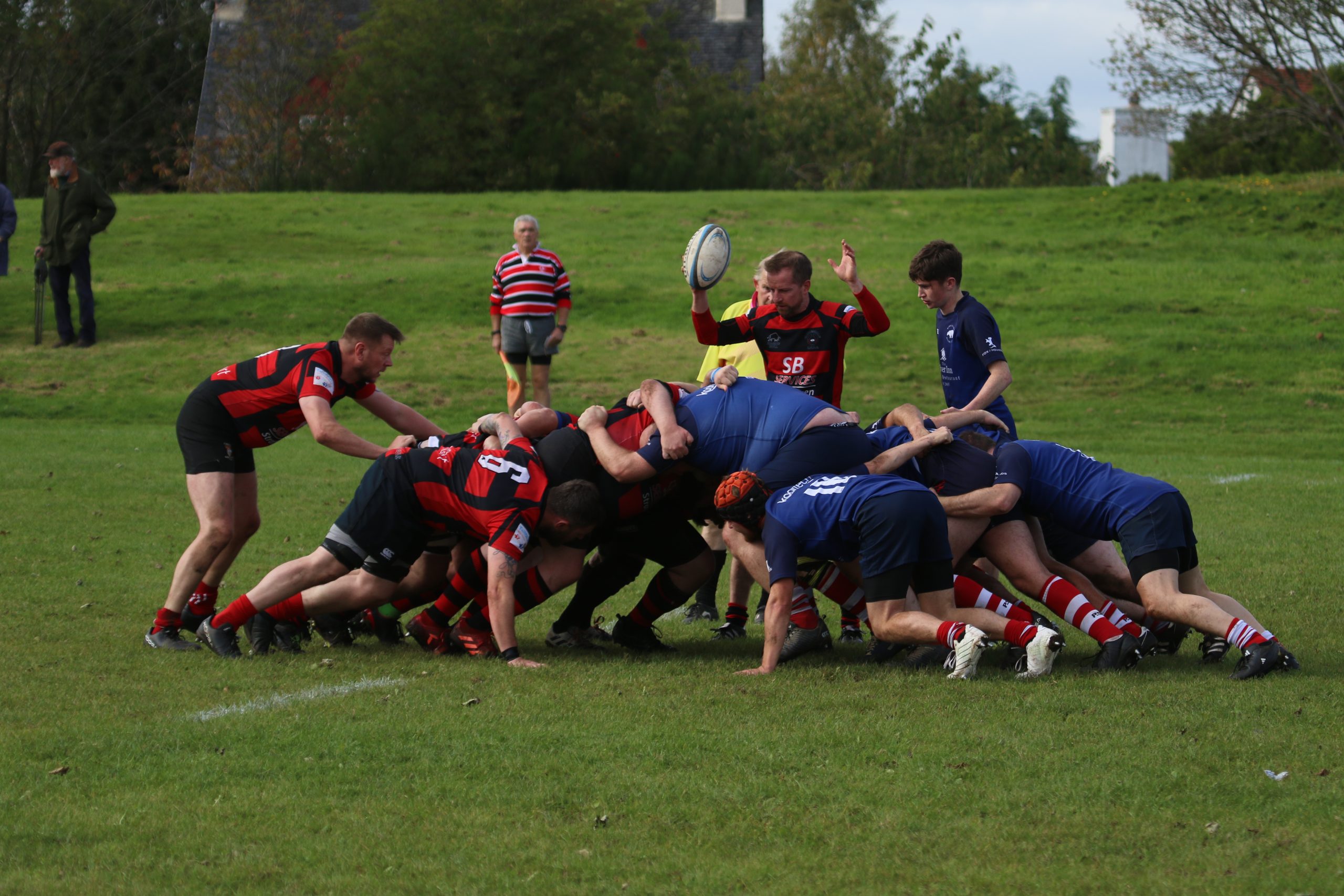 Photo Credit: Graeme Muir / Birkmyre RFC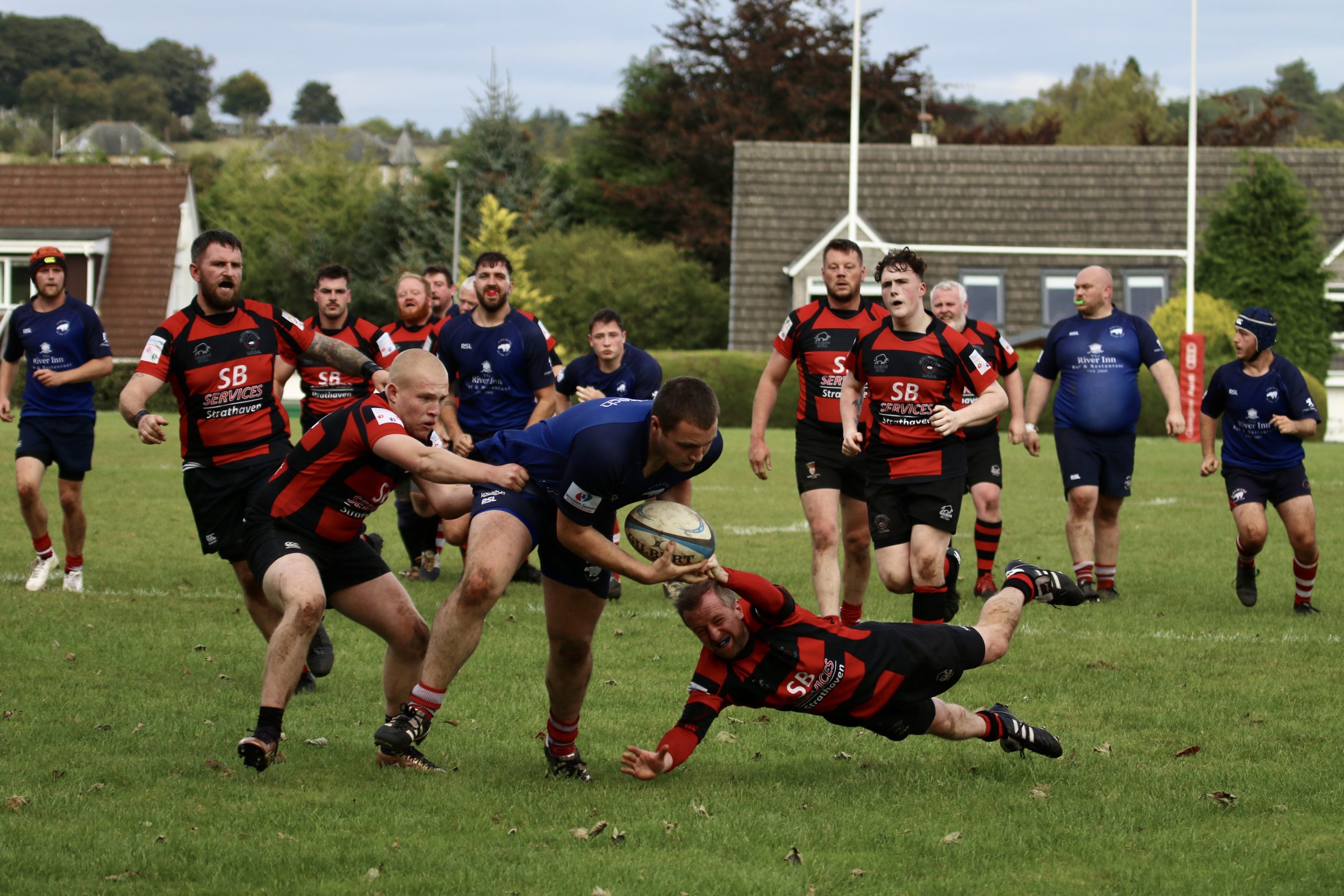 Photo Credit: Graeme Muir / Birkmyre RFC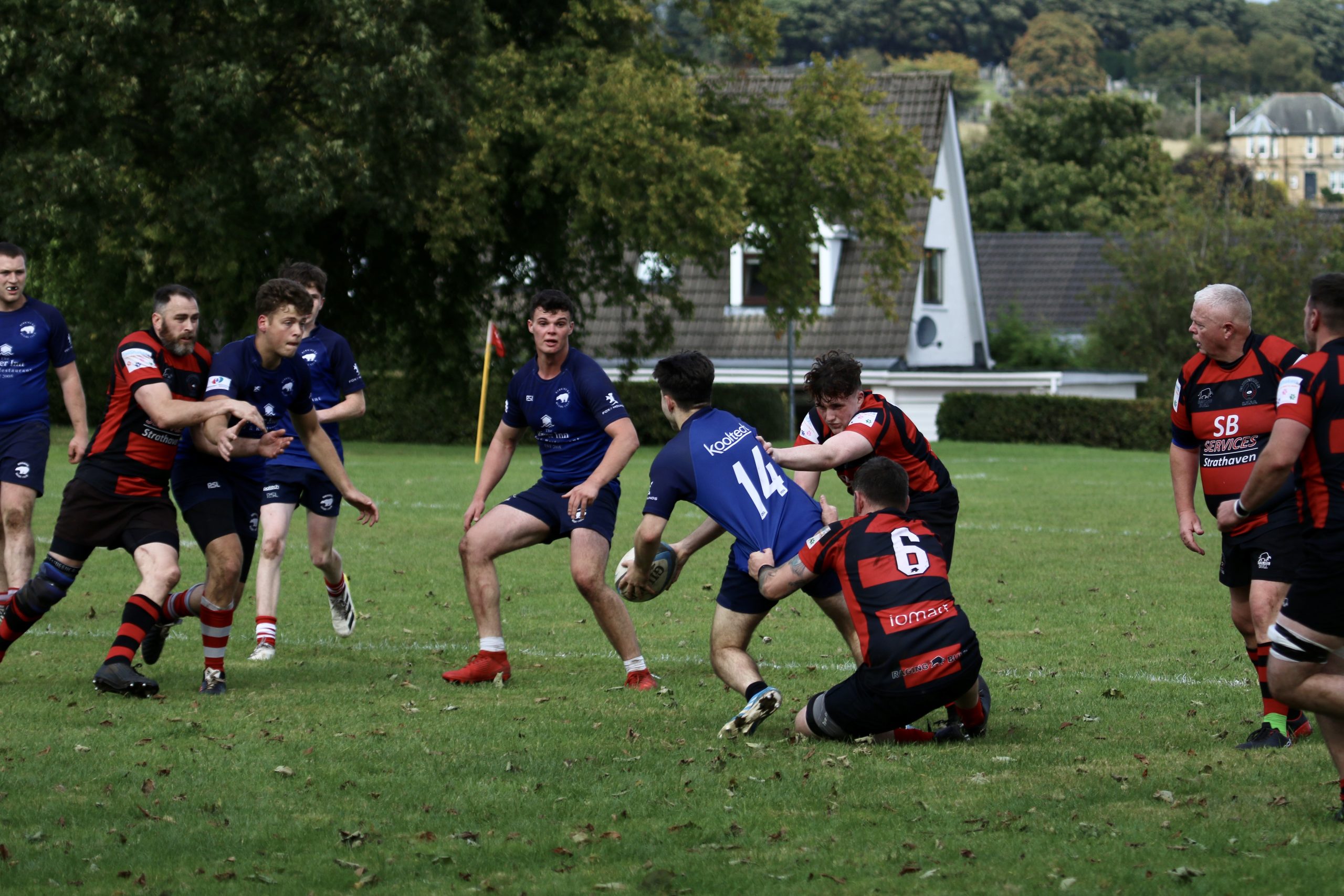 Photo Credit: Graeme Muir / Birkmyre RFC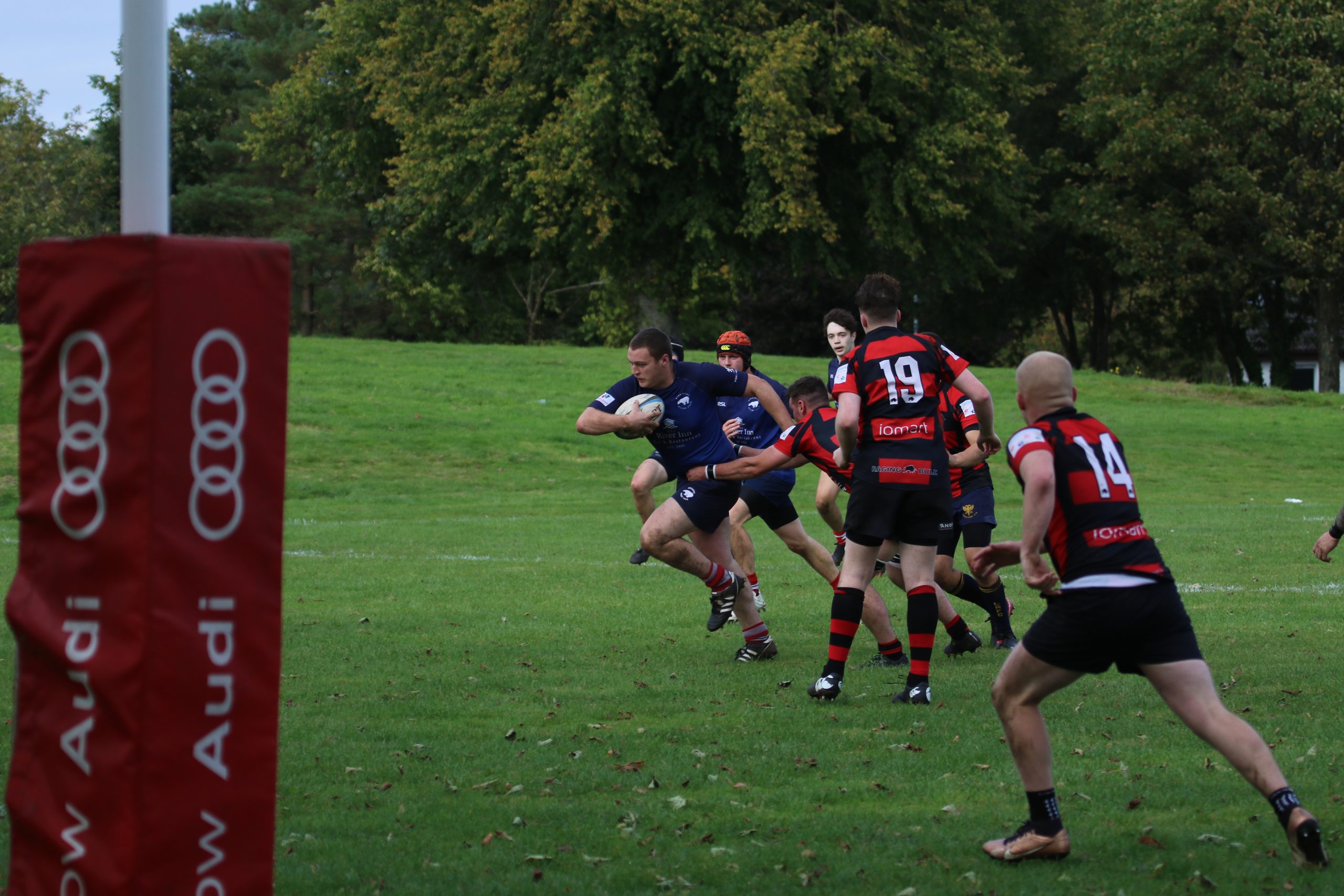 Photo Credit: Graeme Muir / Birkmyre RFC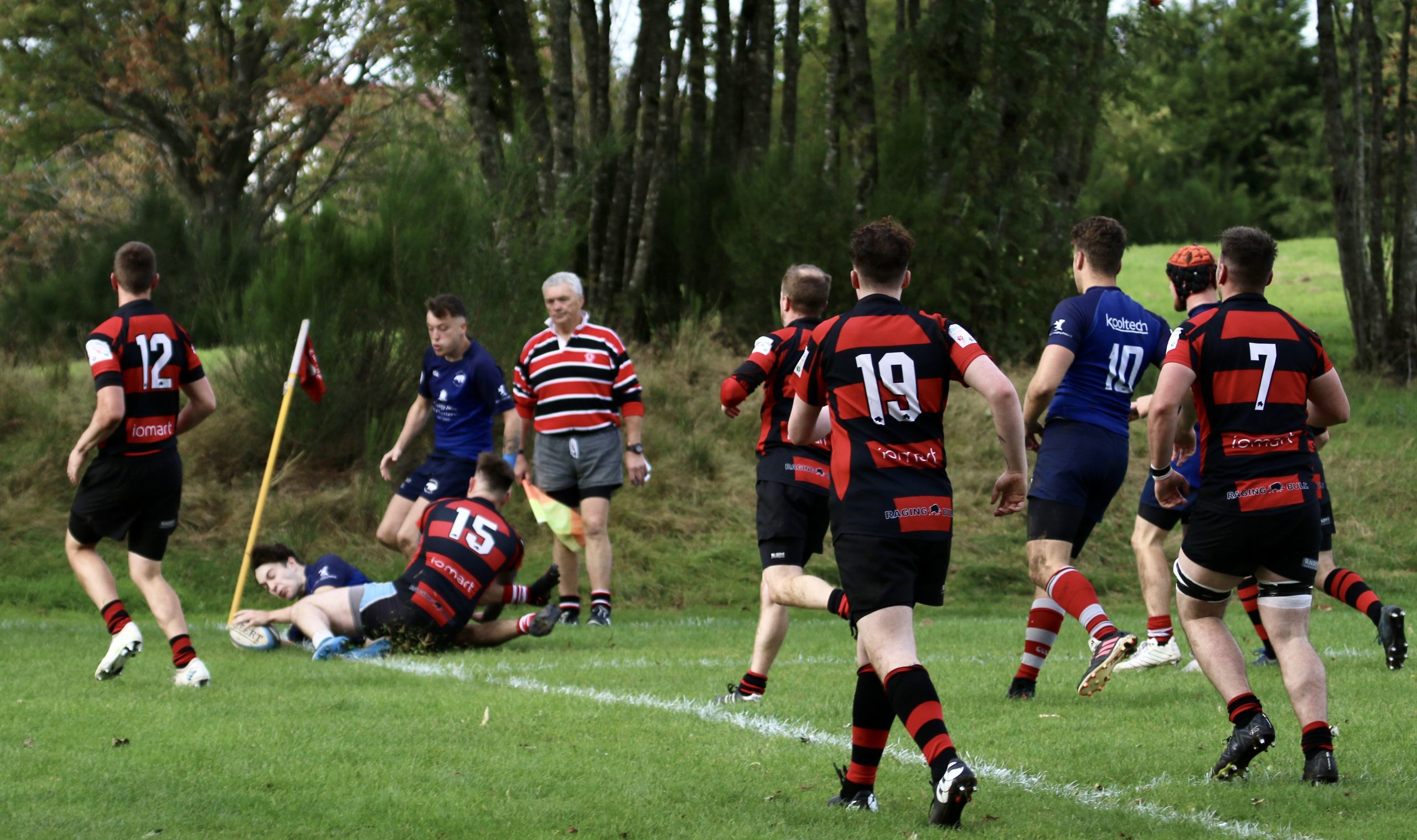 Photo Credit: Graeme Muir / Birkmyre RFC