UNISON members in schools across Renfrewshire begin strike action today in a dispute over pay.
A large group of members met at County Square in Paisley and marched to Renfrewshire Council Headquarters.
In the public grounds of Renfrewshire House, a PA system was set up and there were a number a speakers, including UNISON Renfrewshire branch secretary Mark Ferguson.
Photographs taken by David Cameron for Renfrewshire News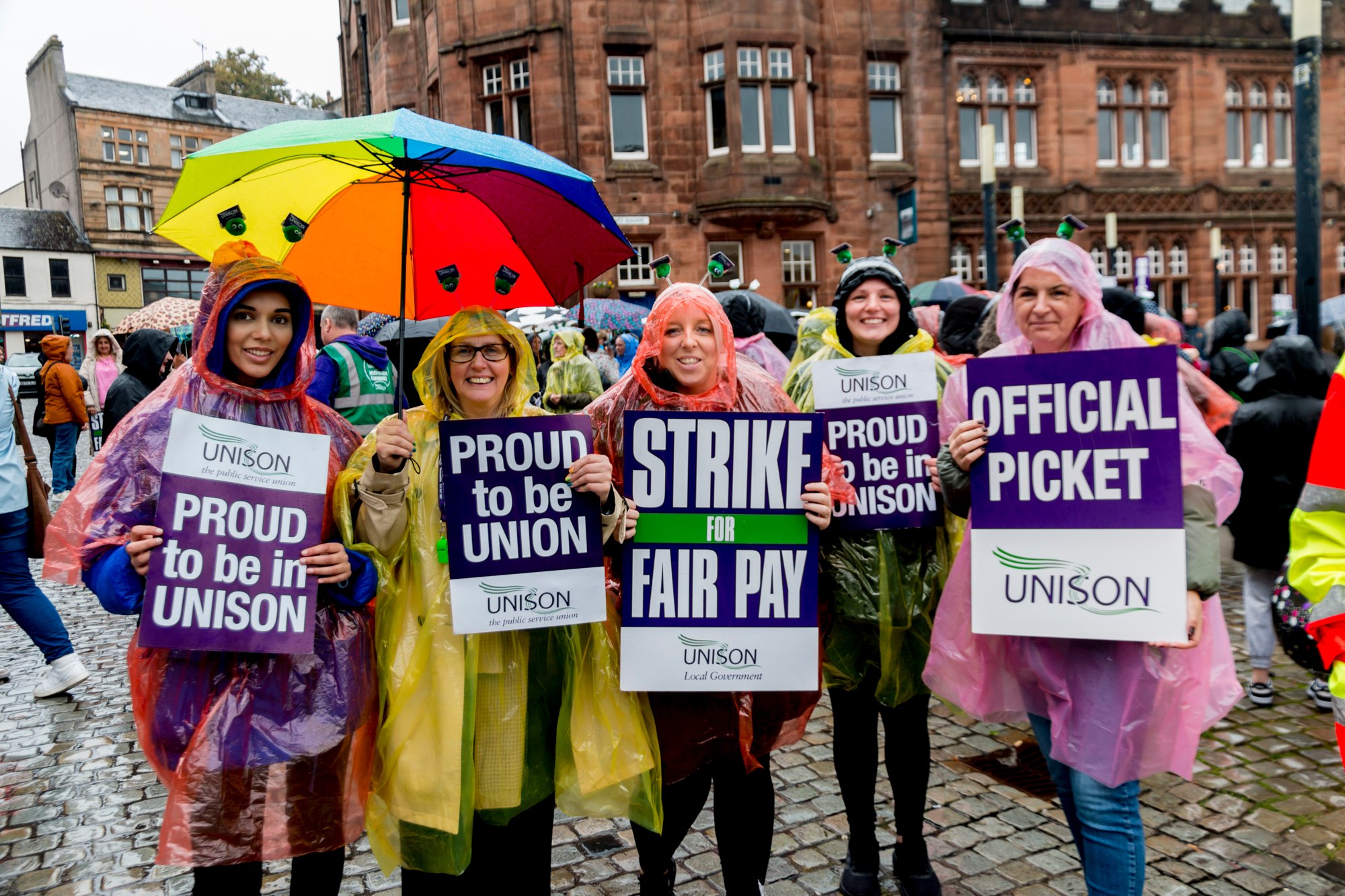 Photo: Striking UNISON school workers in County Square, Paisley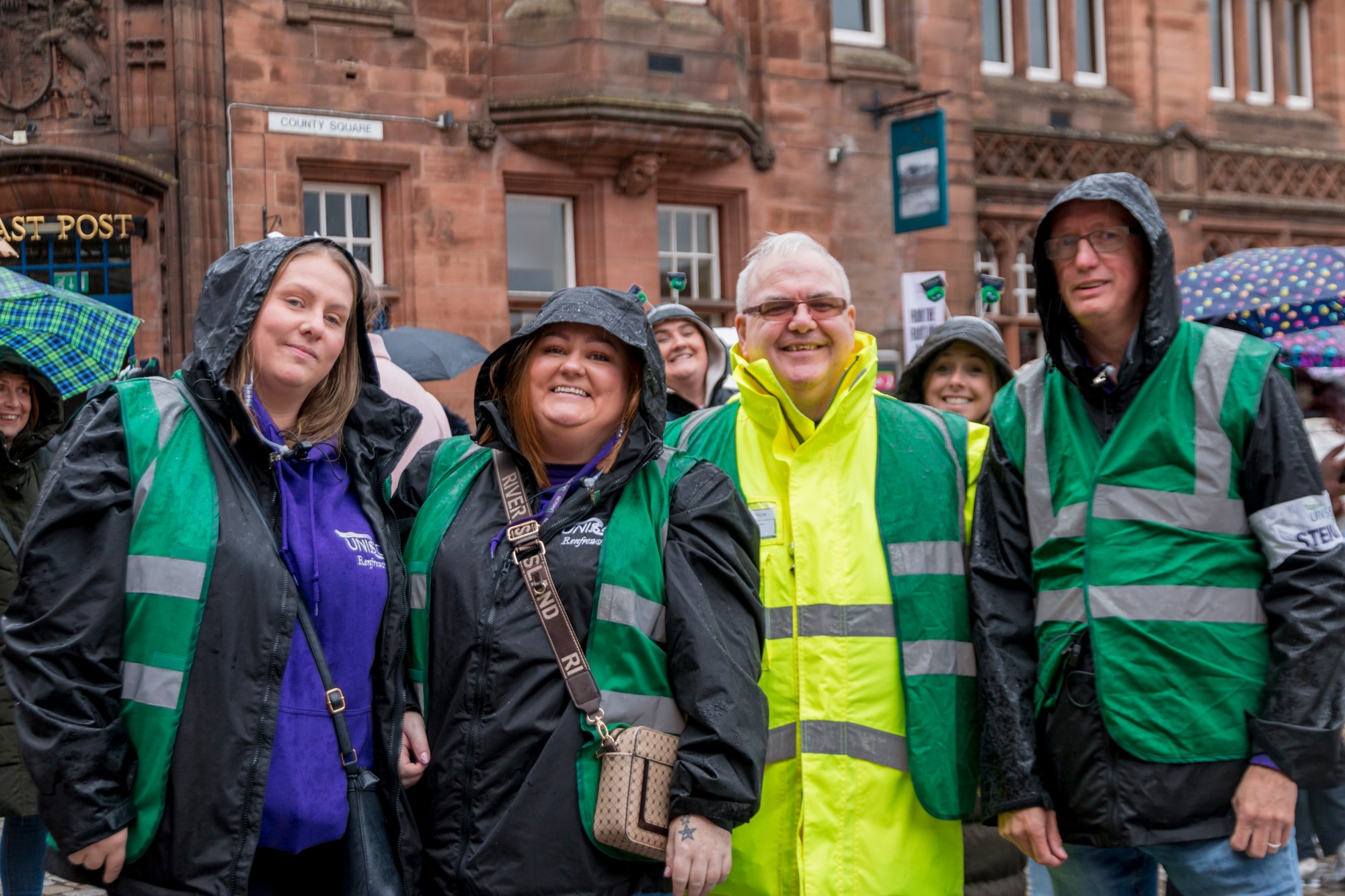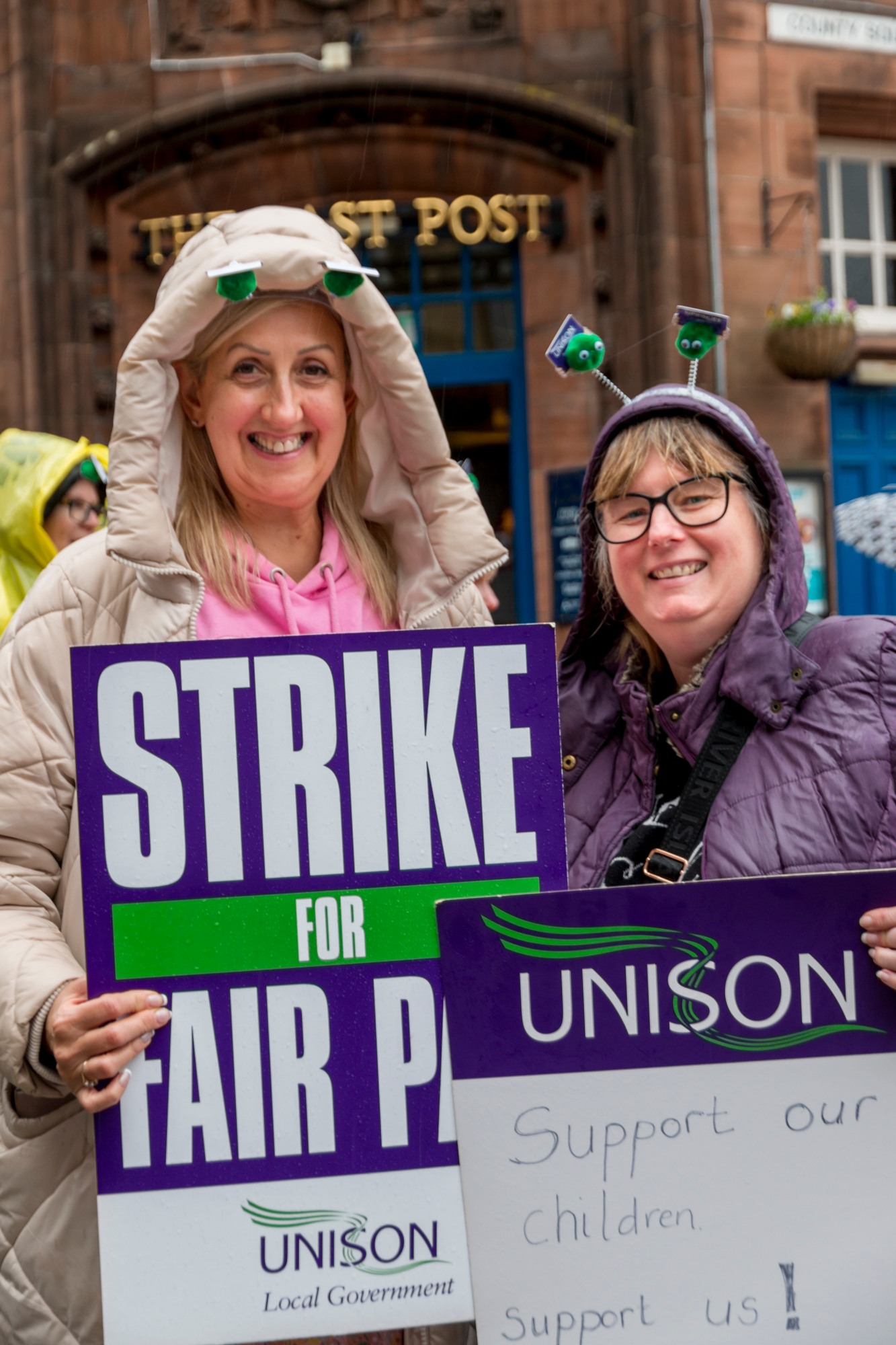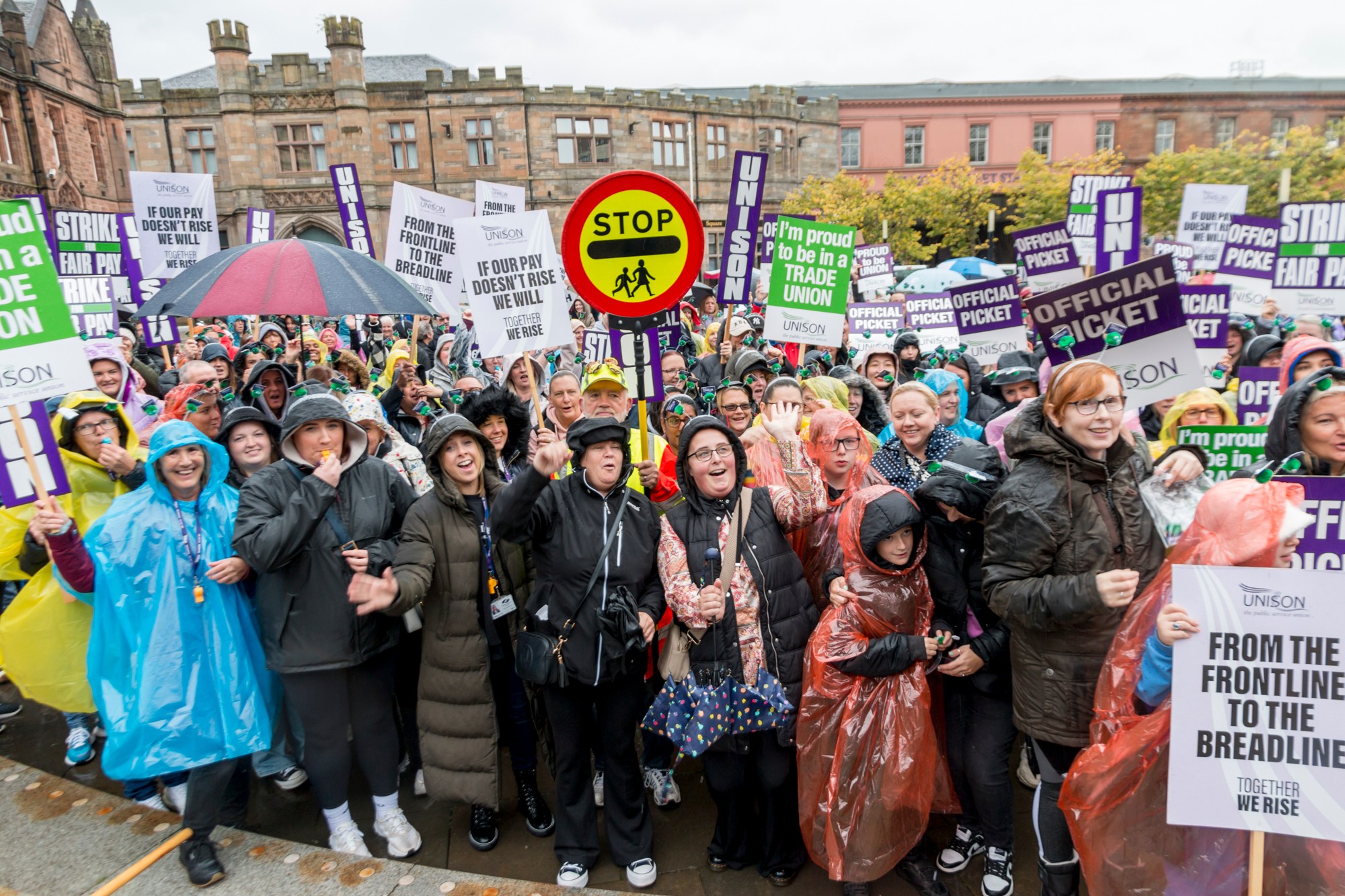 Photo: Striking UNISON school workers turn out in numbers at County Square, Paisley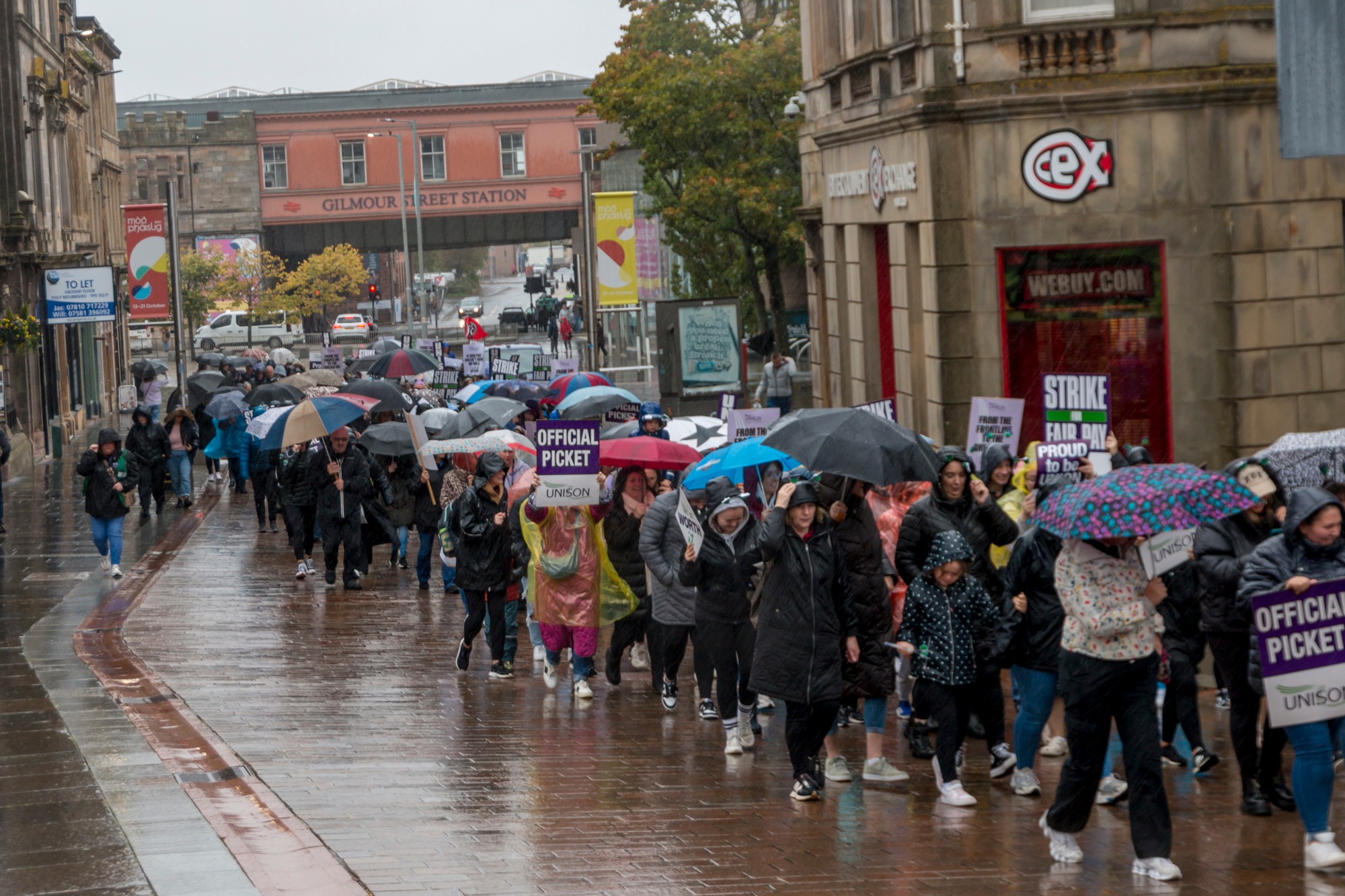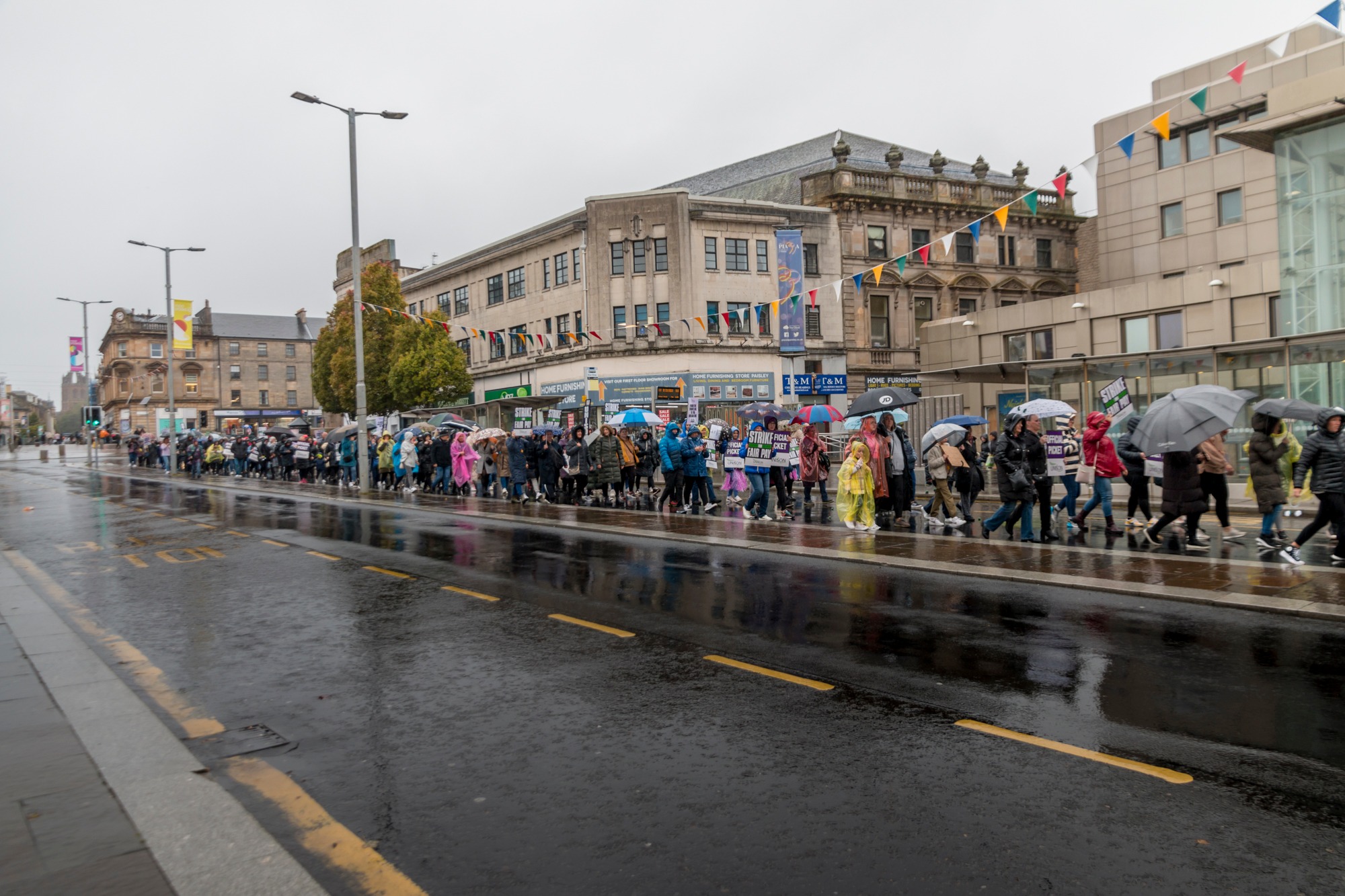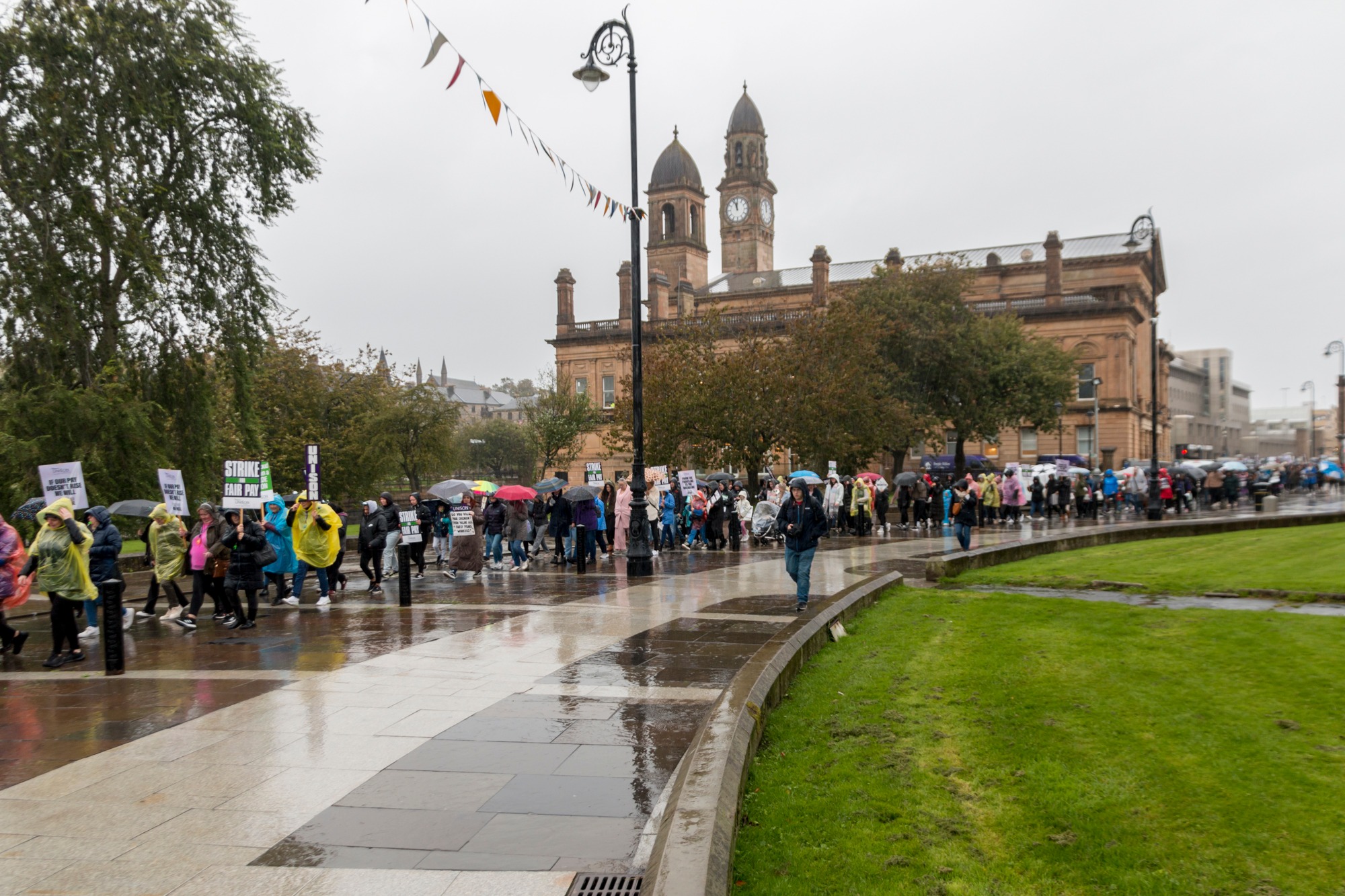 Photo: Striking workers walk along near Paisley Abbey and Paisley Town Hall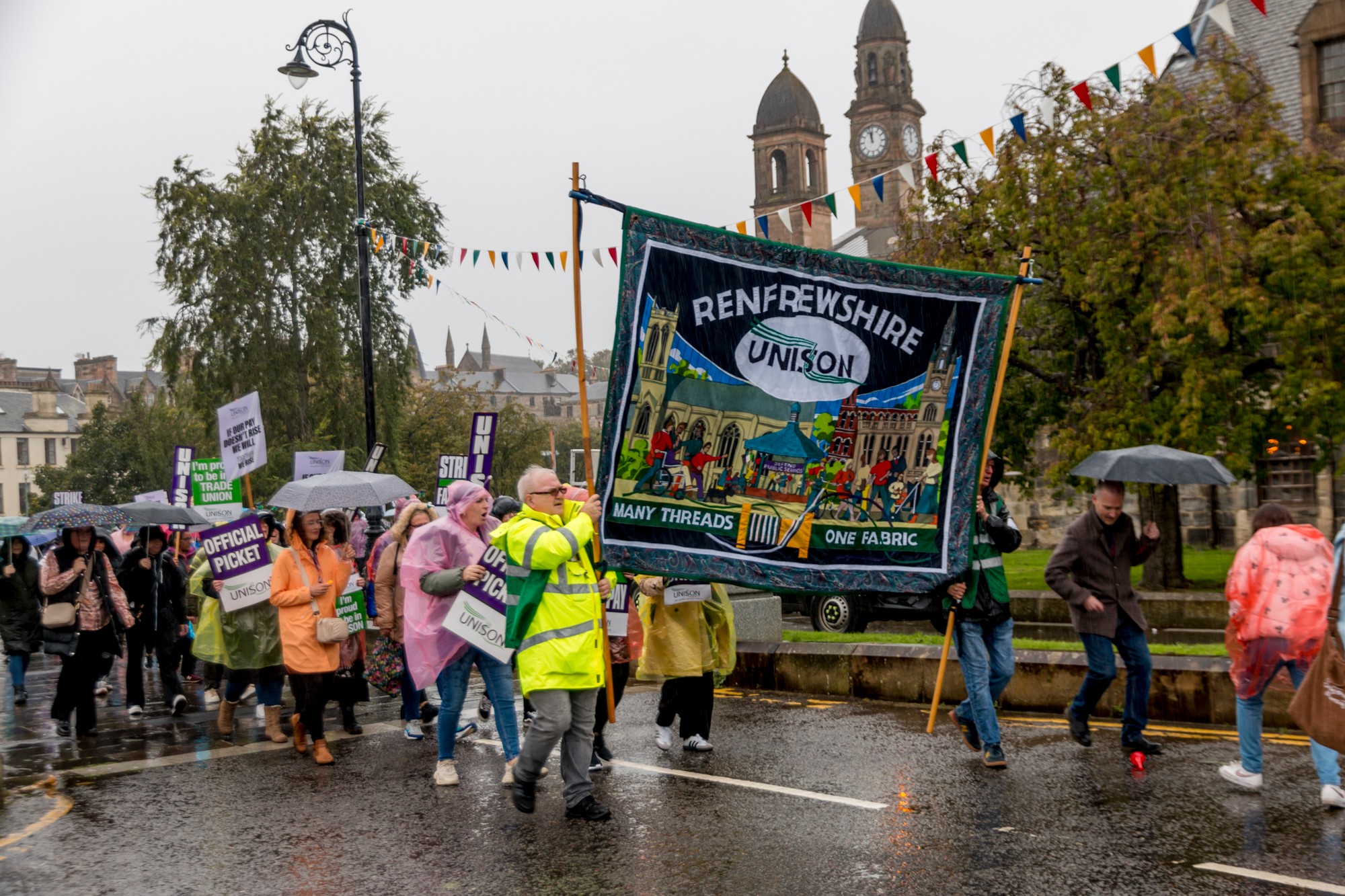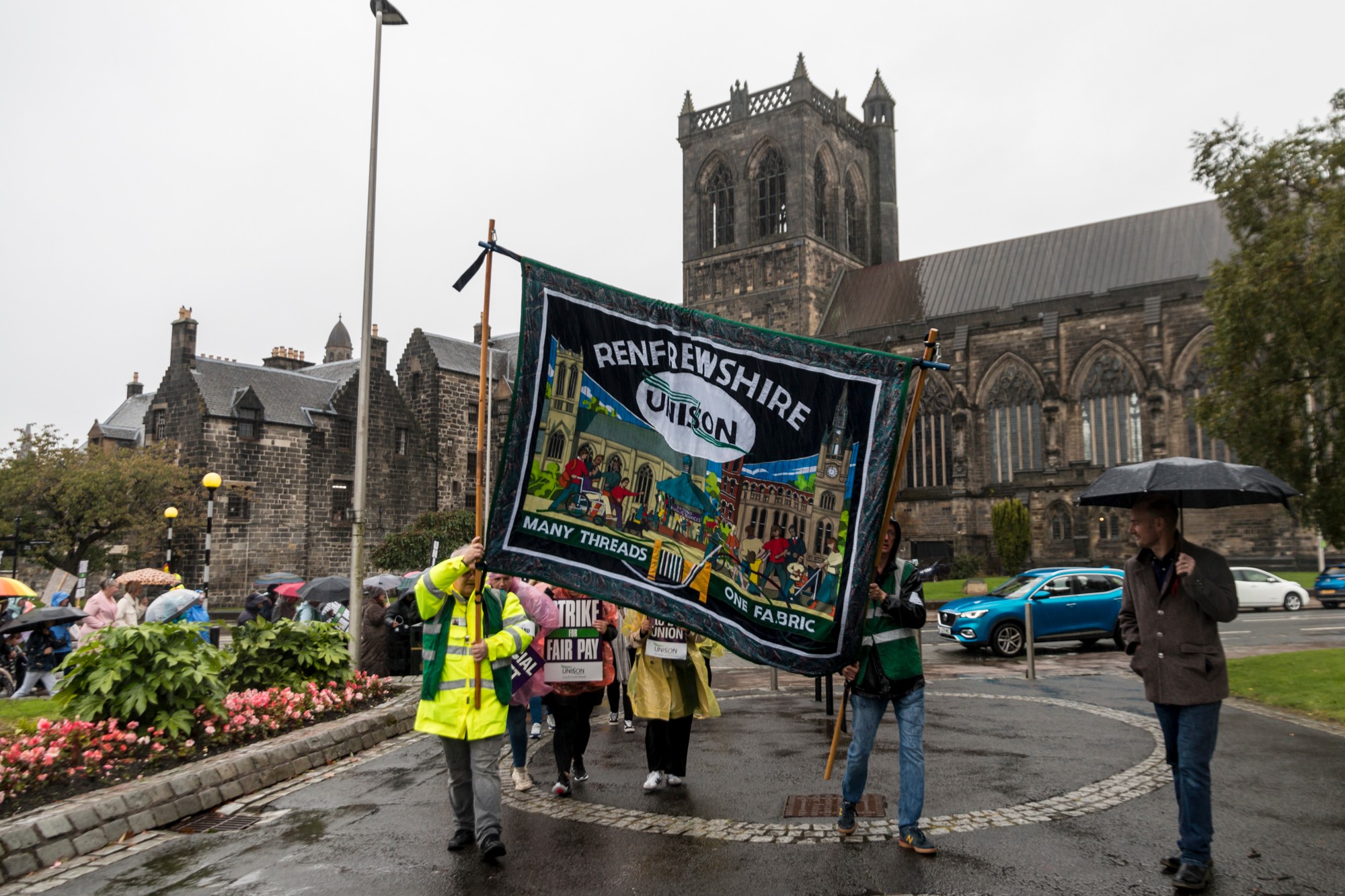 Photo: A large banner at the start of the procession arrives at Renfrewshire Council Headquarters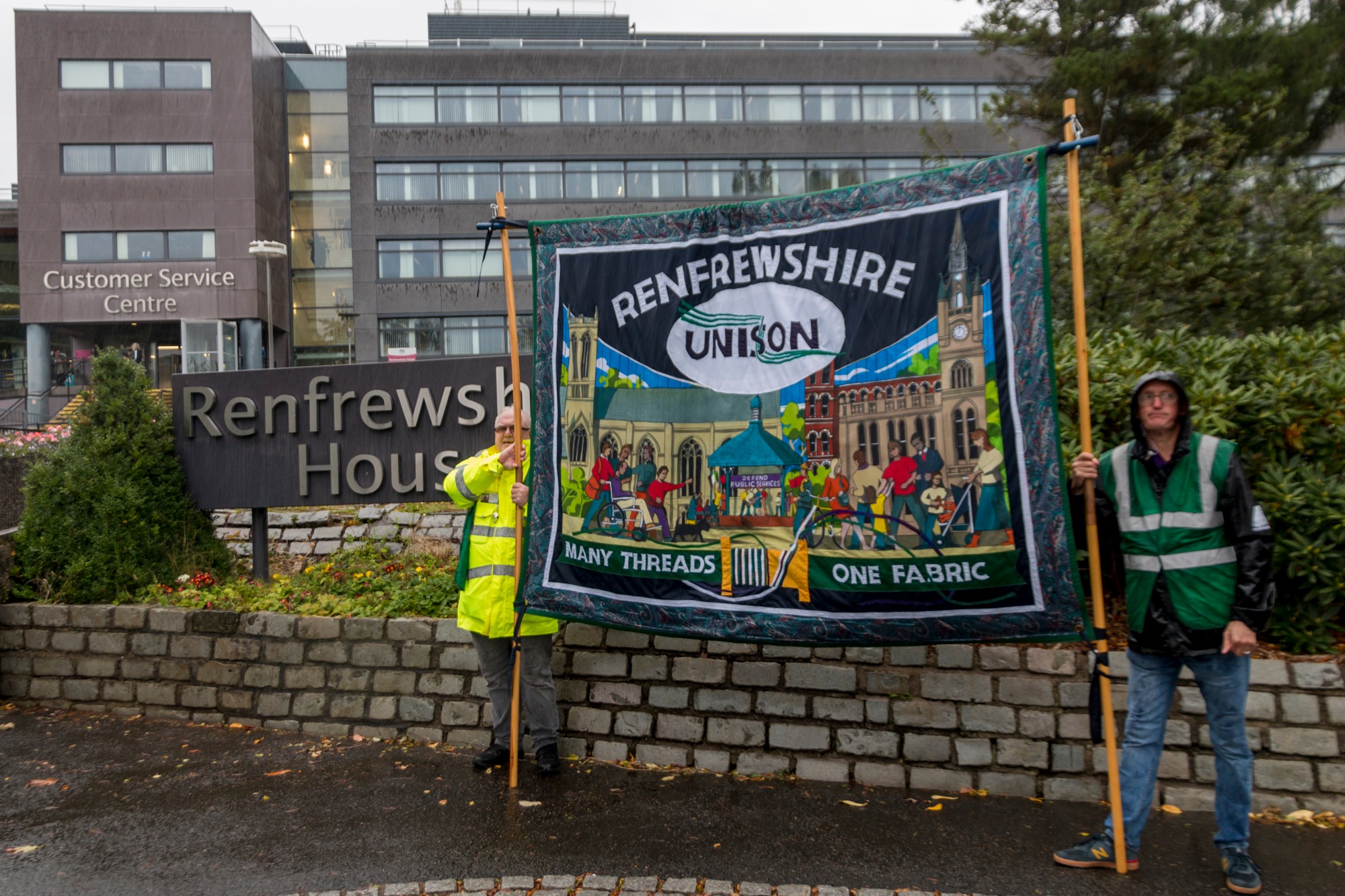 Photo: UNISON Renfrewshire branch secretary Mark Ferguson