Specialist child and youth care charity Kibble is one of the partners chosen to work with Prince's Trust to deliver a new skills development course, aimed at recent school leavers.
Prince's Trust Learning, Employability Achieve Programme (LEAP) is a personal and social development programme. It aims to engage young people who are leaving education with no outcome or undecided on their futures, providing practical advice and skills to help inform their next step.
Taking place from October at Kibble's Skills Academy in Hillington, the course will be delivered in collaboration with Kibble and Prince's Trust. It will reach young people across six local authorities including Glasgow, North Lanarkshire, Renfrewshire, Dundee, Edinburgh and Falkirk, who are invited to participate.
Everyone enrolled in the programme will receive advice and information on career pathways with several completing industry specific or certified training, a SQA personal development qualification or Prince's Trust qualification.
The inaugural winter programme will focus on two main themes namely painting and decorating, and joinery but also covers a wider variety of subjects including SQA level 3 Emergency First Aid at Work.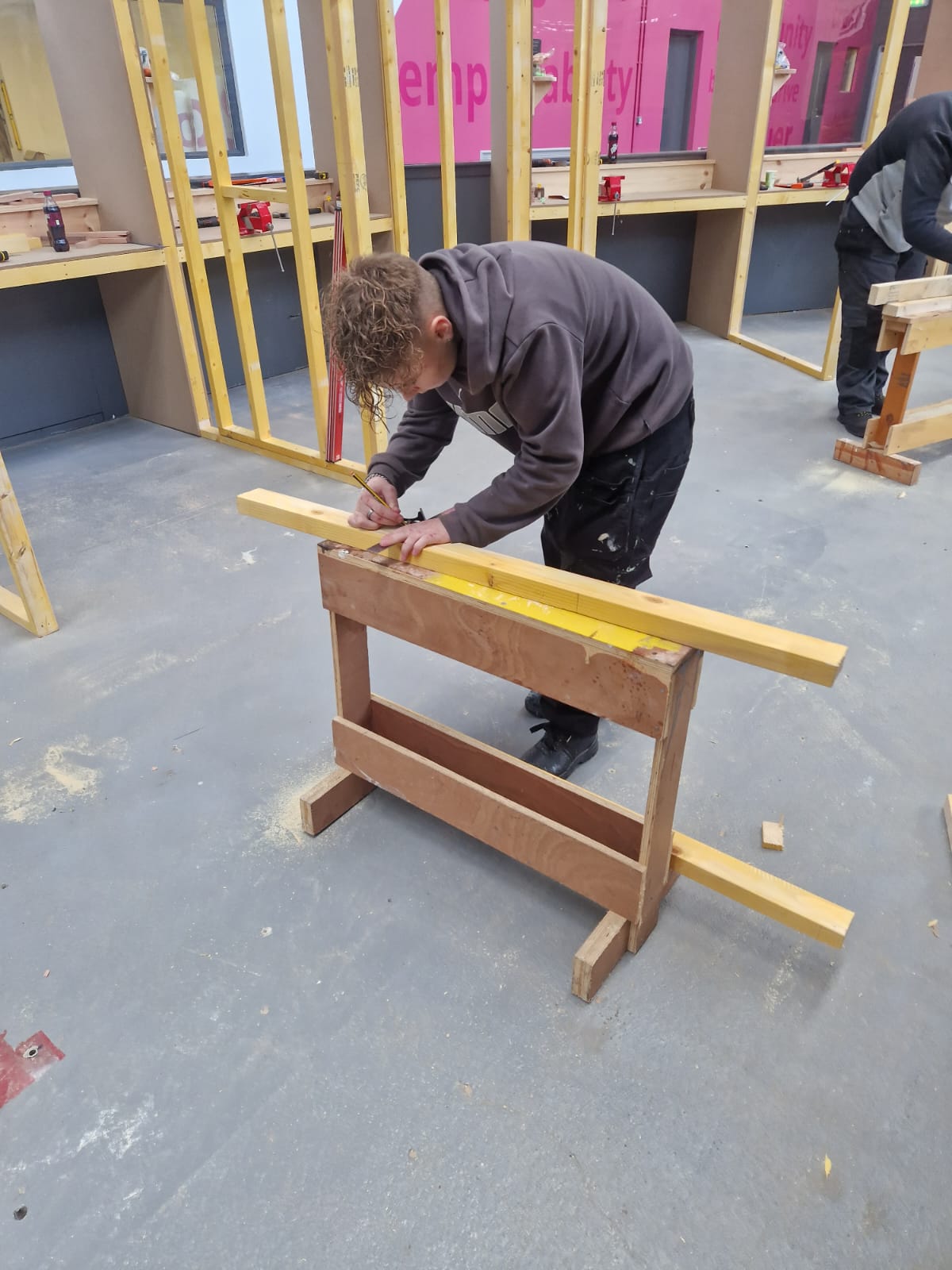 Louise Goodlad, Director of Prince's Trust, said: "Thanks to Scottish Government funding, we were able to launch LEAP, supporting 180 young people across Scotland this year. Through the LEAP programme the young people have one-to-one support, group led confidence building activities, career planning advice and most importantly two weeks of themed employability focused practical activities.
"These programmes wouldn't be possible without the partners who lead the activities. Which is why we are delighted to have Kibble as a delivery partner. Kibble is a fantastic partner and is well equipped to support our young people. Their LEAP delivery is engaging, practical and allows young people to learn by learning outside the classroom setting. We are excited to see the programme develop and to watch the young people thrive in a new environment."
Jim Gillespie, Chief Executive Officer of Kibble said: "Skills development is a significant part of Kibble's offering, aiming to give our young people a chance to grow and develop their careers through specialised support.
"Thanks to the support of the Prince's Trust, we will be able to diversify the programme, providing expert guidance and advice to help inform future career pathways."
To find out more about Kibble, visit www.kibble.org.