A Johnstone councillor recently arranged a meeting to highlight growing concerns by local residents over the safety of three pedestrian crossings on a busy road in Johnstone.
Johnstone and Elderslie councillor Iain McMillan invited residents from nearby housing schemes to meet at the two crossings at the bottom of Rannoch Road, on Beith Road, in the town to voice their concerns regarding the layout.
There is a Zebra Crossing at the bottom of Tower Road and another two crossings at the bottom of Rannoch Road and on Beith Road in the town.
During the meeting there were several concerns flagged over the crossings which include the fact they are poorly lit and that the two crossings at the bottom of Tower Road are too close together and one too close to a junction.
Another concern is overgrown bushes impacting on the sight lines for drivers and the crossings being on a dip.
Residents have claimed to have been involved or witnessed near misses which have led to residents and drivers expressing concerns over the safety of these crossings.
Renfrewshire Council confirmed that they will be installing pedestrian islands in the centre of the crossings by the end of March.
A nearby resident, Dom Mcgee, said "I saw a young man being knocked down a few weeks ago and I am worried more accidents will happen.
"It seems a combination of the crossings being poorly planned and driver behaviour is causing the problem "
Johnstone Castle resident Mirin Paxton added: "As well as these two crossings I am also concerned about the crossing at the bottom of nearby Tower Road where there have also been incidents including one where I was almost knocked down by a bus."
Iain McMillan, who is leader of the Scottish Labour Group at Renfrewshire Council, told Renfrewshire News: "I would not be doing my job as a councillor if I simply ignored the dangers associated with these crossings including the one at Tower Road.
"I have contacted the council who said the crossings were fine, but I beg to differ and I, along with local people and the Johnstone Community Council are asking for urgent action to allay people's concerns."
A Renfrewshire Council spokesperson said, "We carried out a safety assessment at this crossing in March 2022. The lighting levels on the crossings themselves are good. We are using crossing poles that providing lighting directly above the yellow, flashing belisha beacons. These light the crossing directly. The crossings are also situated beside a full height streetlight.
"To improve safety even more we are installing pedestrian islands in the centre of the crossings. These will be in place by the end of March. It is important to remember though that driver behaviour plays a significant role in road safety.
"Drivers breaking the speed limit and drivers going too fast for the road conditions are key factors which contribute to road traffic accidents."
Headline photo: Residents put their opinions across at a recent meeting at the bottom on Rannoch Road in Johnstone
---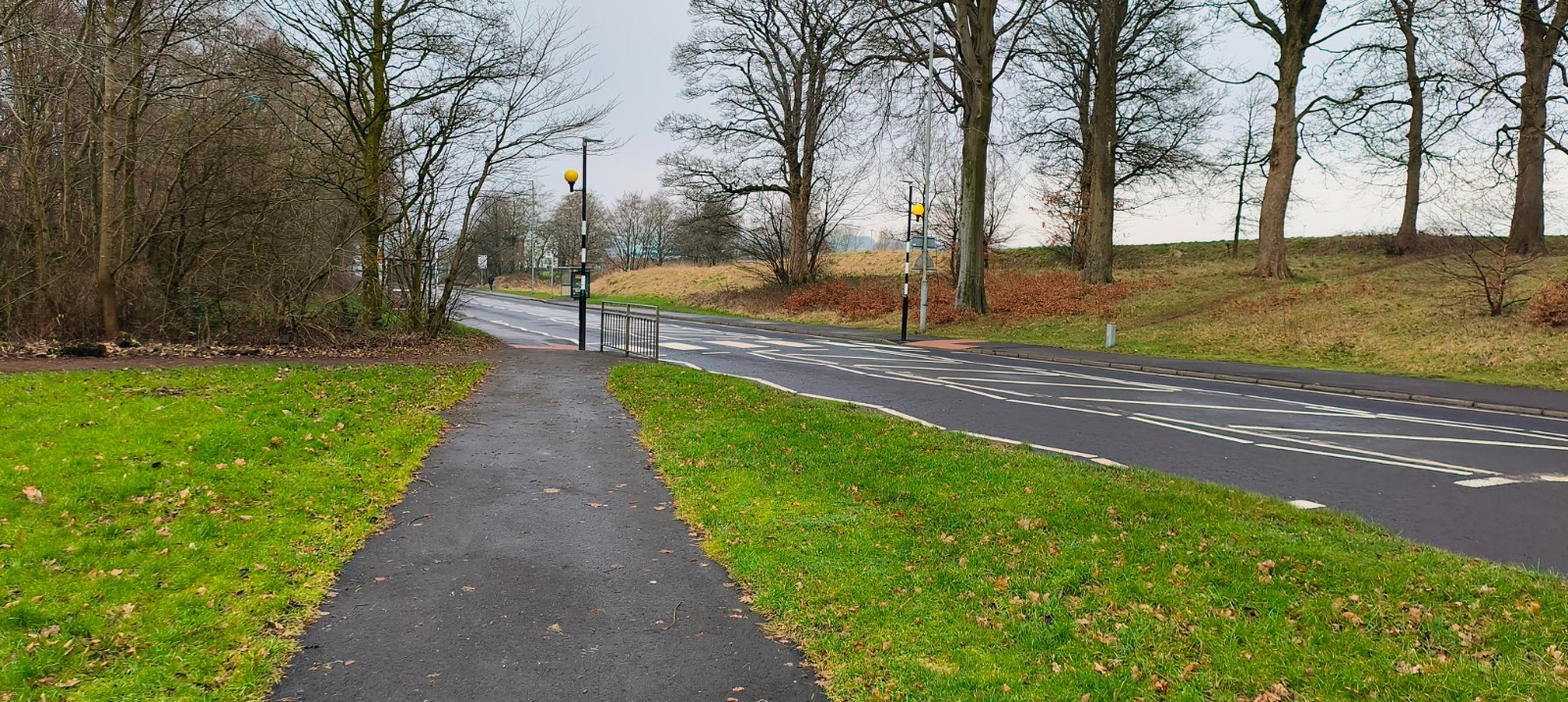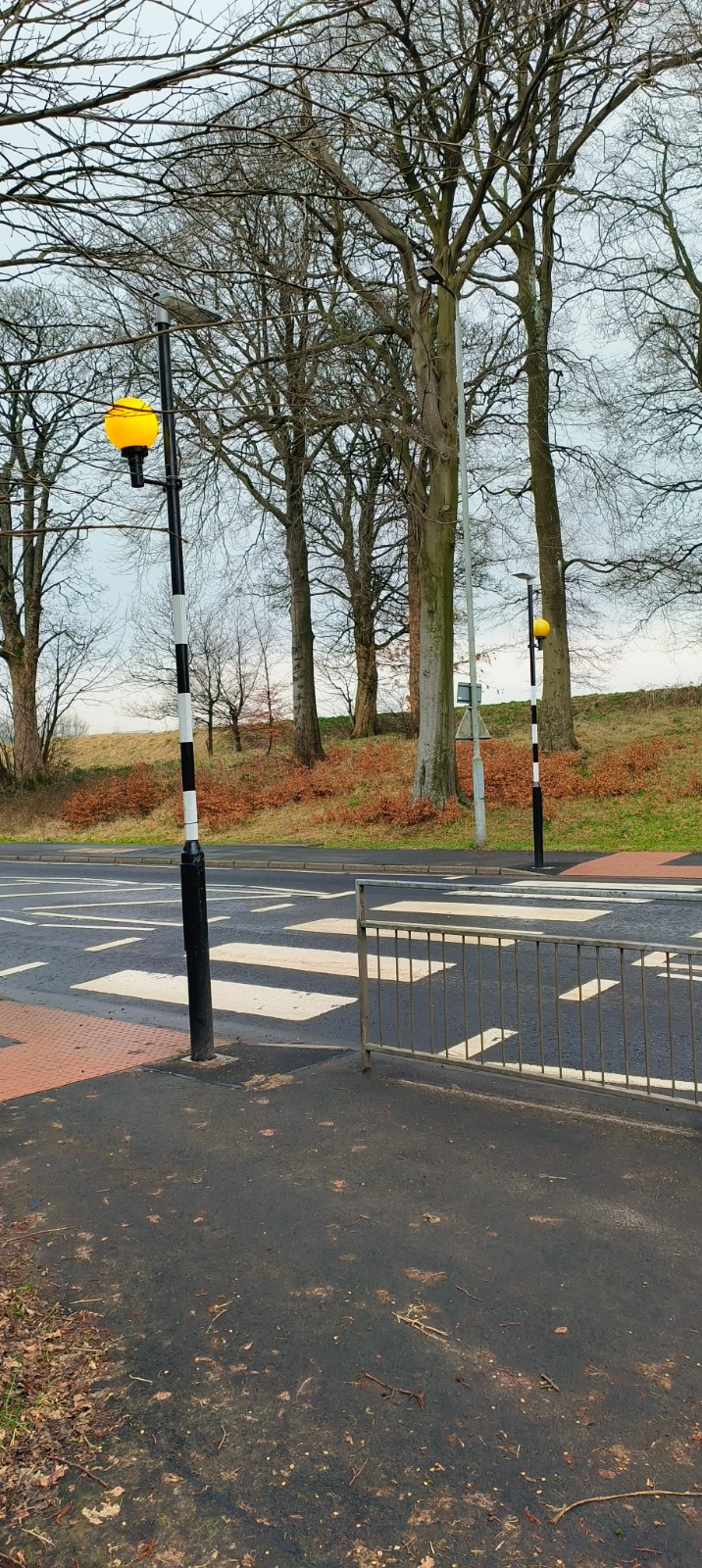 Photo: One of two pedestrian crossings at the bottom of Rannoch Road at Beith Road, Johnstone
Photo Credit: Renfrewshire News
---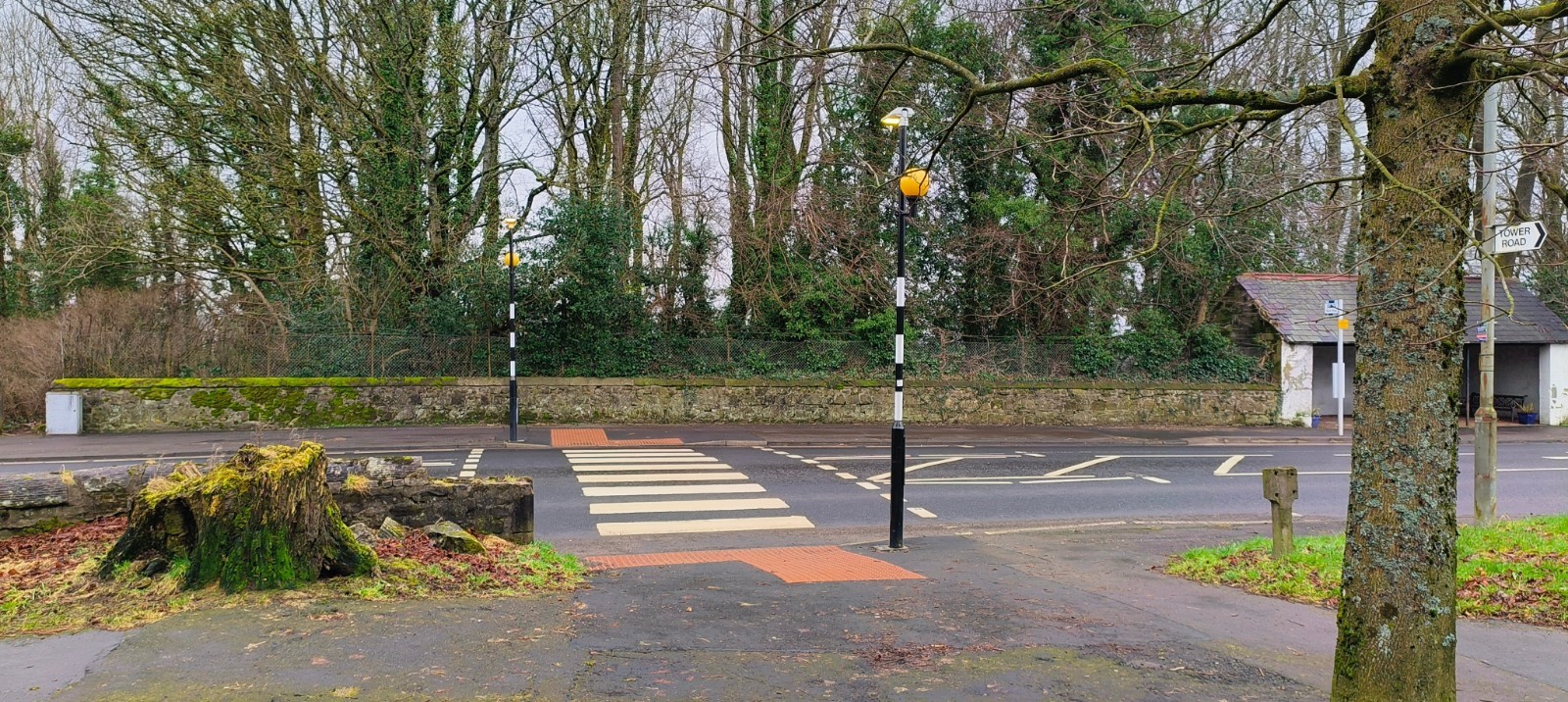 Photo: The second of two pedestrian crossings at the bottom of Rannoch Road at Beith Road, Johnstone
Photo Credit: Renfrewshire News
---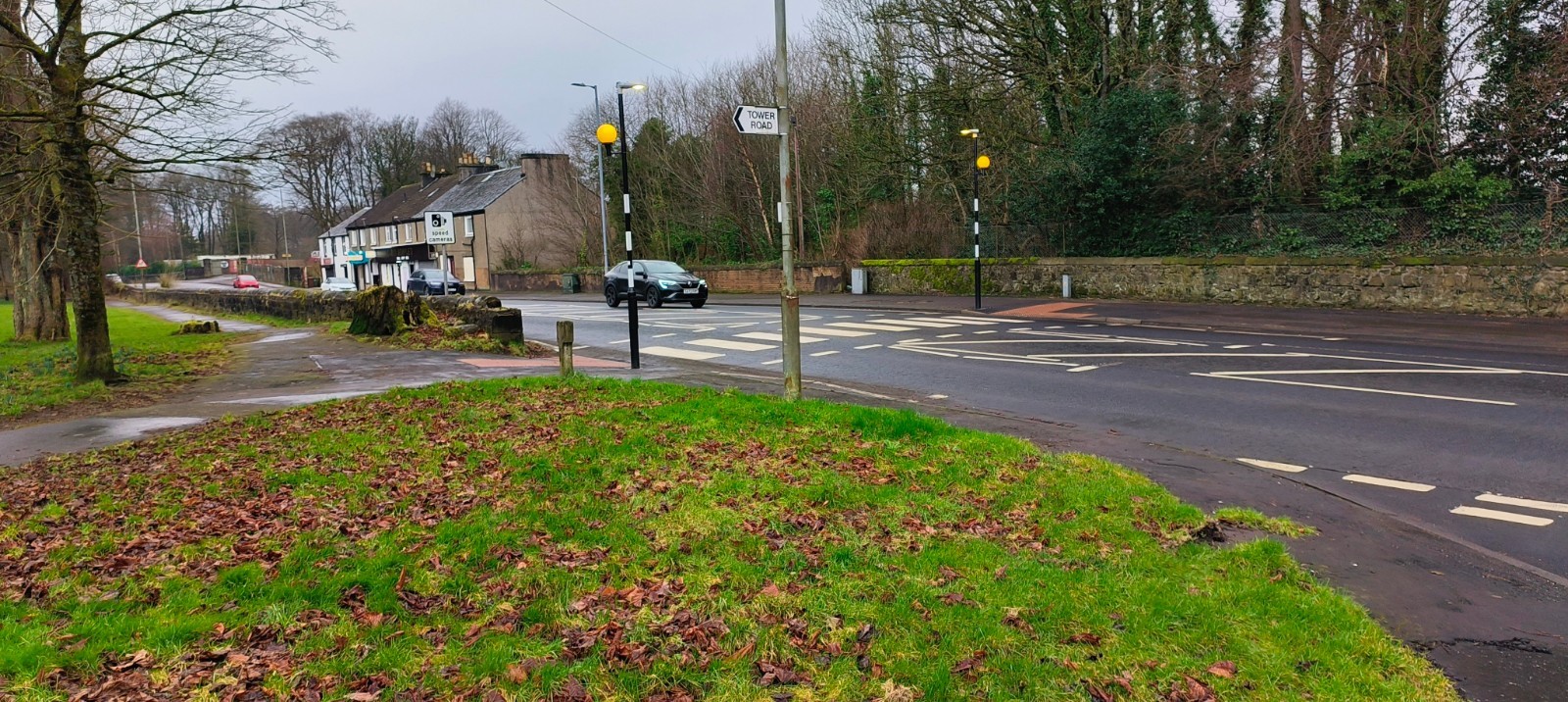 Photo: The pedestrian crossing at the bottom of Tower Road at Beith Road, Johnstone
Photo Credit: Renfrewshire News