Three Renfrewshire schools and an Early Learning Centre that are excelling in putting children's social and emotional learning at the heart of all they do have received global recognition.
The four centres of learning have been awarded 'Model School' status, which has come about after they successfully integrated the 'PATHS Programme for Schools (UK Version)' in day-to-day life. This social and emotional learning (SEL) programme supports children from a young age to raise awareness of their feelings and helps them to develop self-regulation skills.
Those to receive the accolade are: Langcraigs Primary School, Paisley; St David's Primary School, in Johnstone; St Margaret's Early Learning Centre, also in Johnstone; and Rashielea Primary School, in Erskine.
Delivery of the programme is supported by specialist coaches from children's charity Barnardo's. Activities are designed to help children's development in learning to regulate their emotions, boost self-esteem, increase their emotional awareness and teach them problem-solving skills, including within relationships and friendships, improving the mental health of nursery and primary school pupils.
There are now 11 schools and two nursery settings in Renfrewshire that have achieved Model School recognition, with the programme currently running in 38 schools/ELCs in the area in total. Staff and pupils from the schools were presented with their awards on Friday, 10th February, by a Programme Co-ordinator from Barnardo's, who has been working closely with schools over the past five years to support staff to embed the programme into everyday learning.
Elaine Britton, Children's Services Manager at Barnardo's, said: "We are truly delighted to be able to award these four centres of learning with the SEL Worldwide Model School Status. All of the staff at each of these settings have remained committed in prioritising children's emotional and social learning throughout everything they do, and they are really seeing the results from doing this.
"The PATHS® Programme is all about early intervention and prevention, supporting children and young people at the earliest point to stop more serious problems arising. Some of the benefits include increased concentration in class and improved behaviour, with children better able to navigate difficult situations."
Gillian Miller, Headteacher at St Margaret's Early Learning Centre, said: "I am absolutely delighted to see all the hard work and perseverance of our nursery staff, children and families recognised with this tremendous accolade. As a whole-school community, we embrace the PATHS Programme and reap the benefits in the well-rounded pupils that we have. We are supported by our families who work in partnership with us to ensure it is woven successfully through our community. This is an award for everyone!"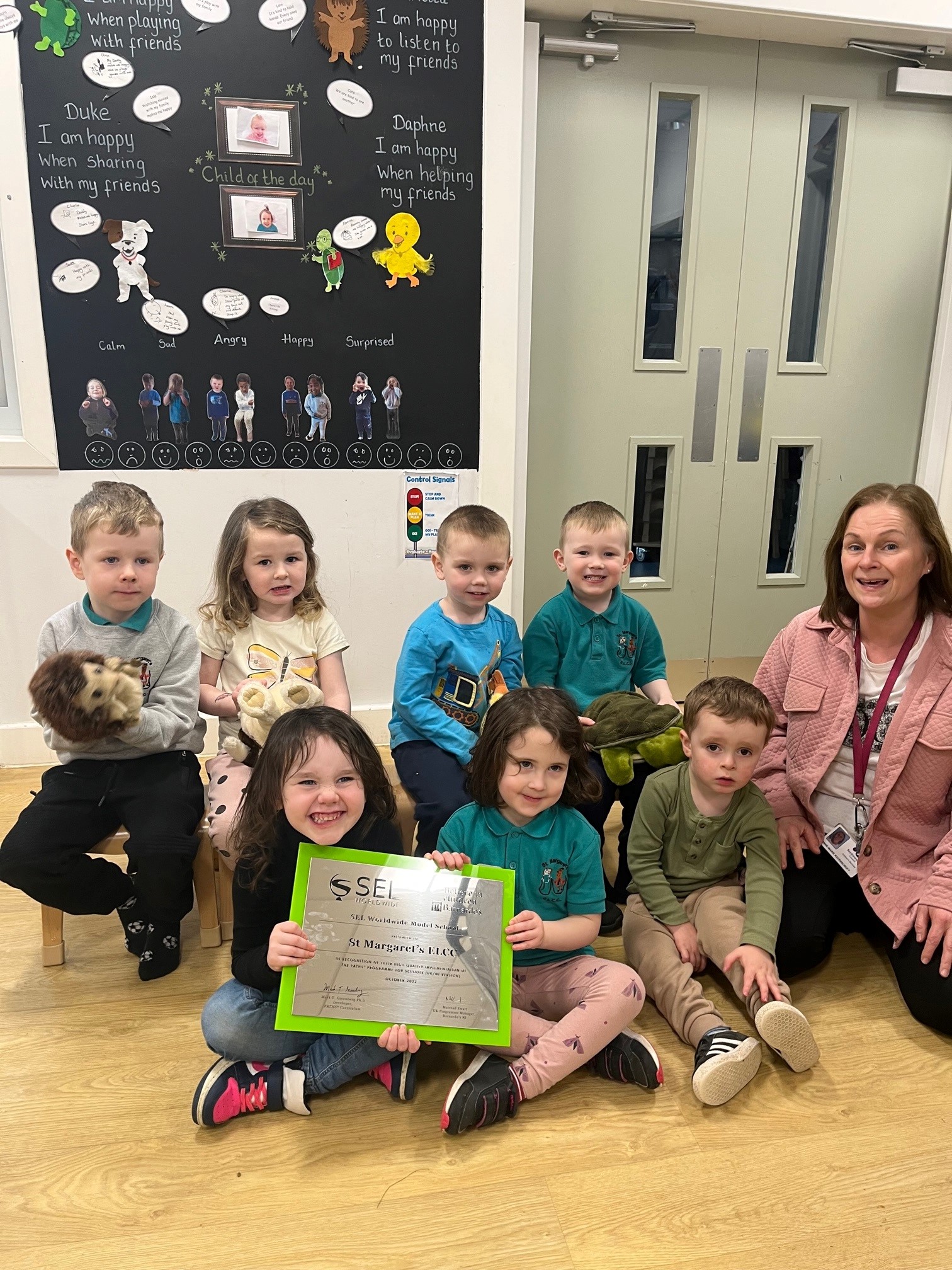 Photo: St Margarets ELC
Photo Credit: Barnardo's
Julie Hinchcliffe, Depute Head of Centre at St Margaret's Early Learning Centre, said: "Here at St Margaret's, we have welcomed and embraced the PATHS Programme, which has overtaken our 'Emotions Den' that previously supported our children's health and wellbeing.
"With the programme embedded throughout, it is clear to see the impact it has through our ethos, with children supporting one another, showing empathy, respect and social acceptance. It is heart-warming to see and hear their natural compassion shine through unconsciously throughout their daily play."
Judith Kirk, Headteacher at St David's Primary School, said: "St David's Primary School is delighted to receive a Model School Award. The PATHS® Programme has helped our children improve their emotional understanding. Peer relationships have improved as a result, and pupils' self-esteem has increased as they now have the tools to understand why they feel the way they do and how to support others.
"Our parents and carers also support the work we are doing, and they can see the positive impact it has on the school community."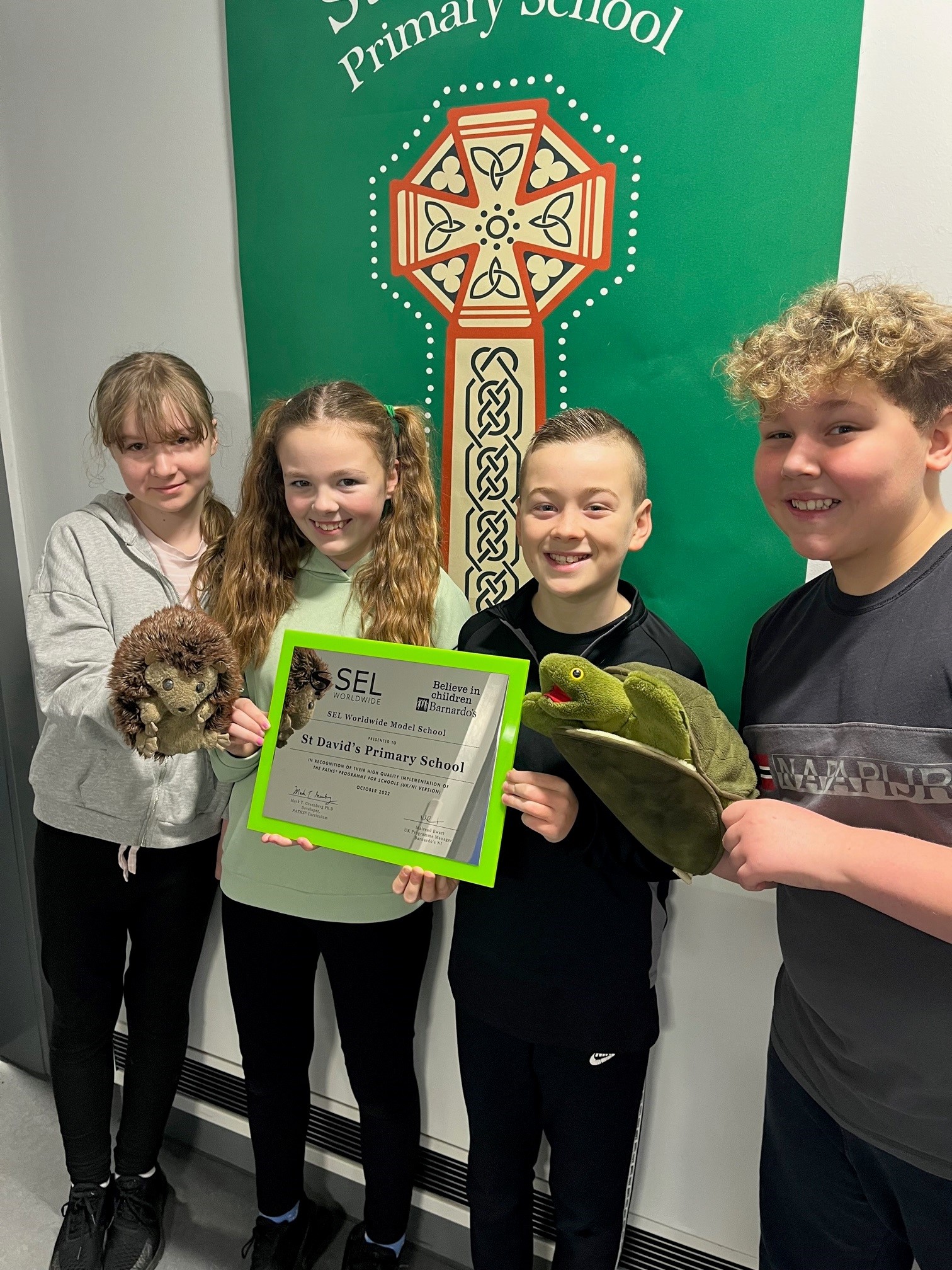 Photo: St David's Primary School
Photo Credit: Barnardo's
Danielle Steedman, Depute Head at Rashielea Primary School, said: "We are delighted to receive this award and become an SEL worldwide Model School. The implementation of the PATHS Programme has given our school and community the emotional language and skills to support our nurturing approach.
"Our pupils are able to build positive relationships and use the strategies to resolve any issues that arise. Our whole-school ethos promotes the PATHS Programme Golden Rule: 'Treat Others The Way You Want To Be Treated.' We would like to thank Barnardo's for supporting us with our journey, particularly in the early days."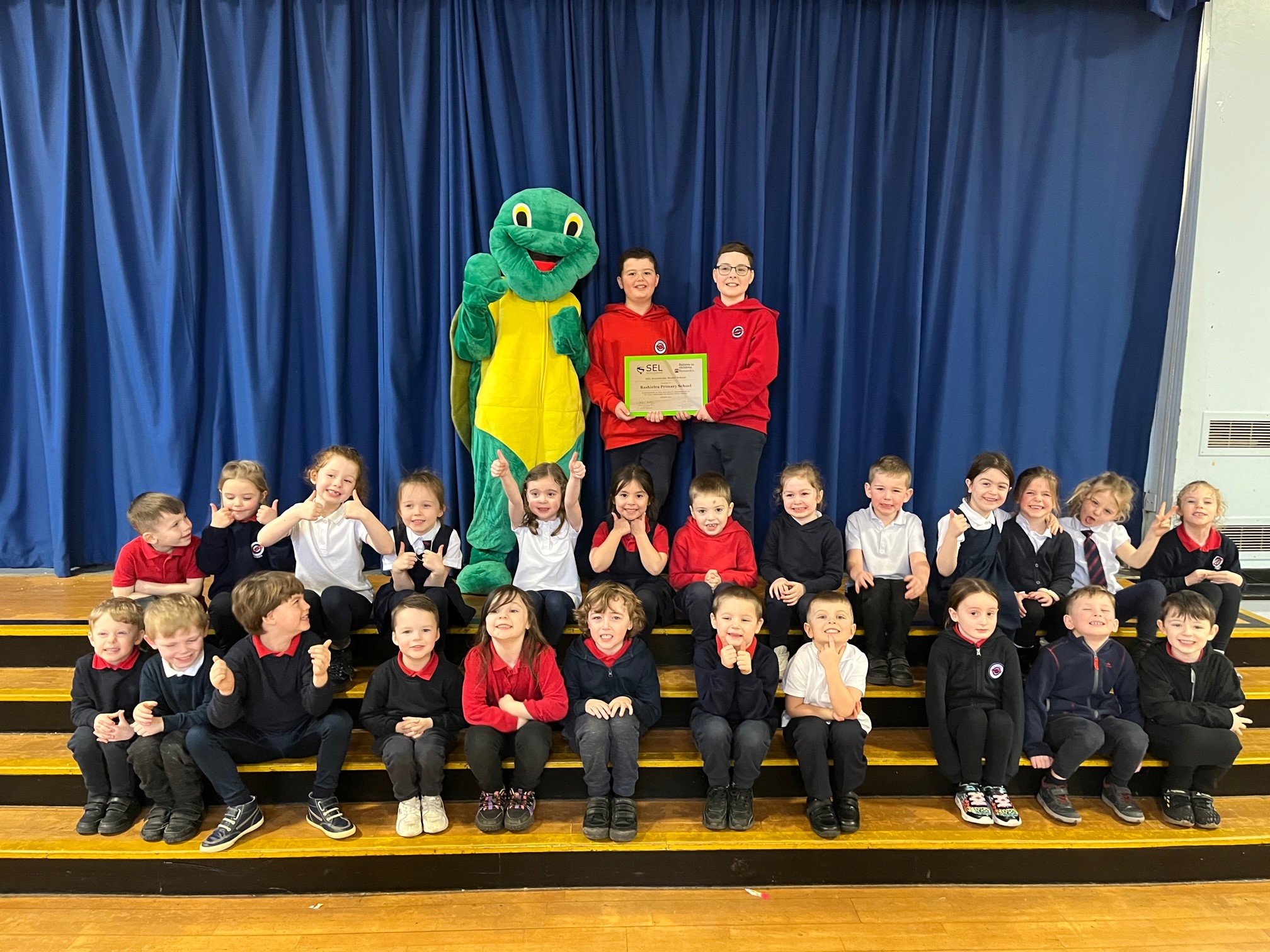 Photo: Rashielea Primary School
Photo Credit: Barnardo's
Angela Mullen, Principal Teacher at Langcraigs Primary School, said: "In Langcraigs Primary, PATHS Programme is the foundation of our Health and Wellbeing programme and is taught throughout the school.
"It has been really effective in helping our children discuss and regulate their feelings and emotions.
"The programme has helped boost our children's self-esteem and they look forward to when it's their turn to be 'Pupil of the Day".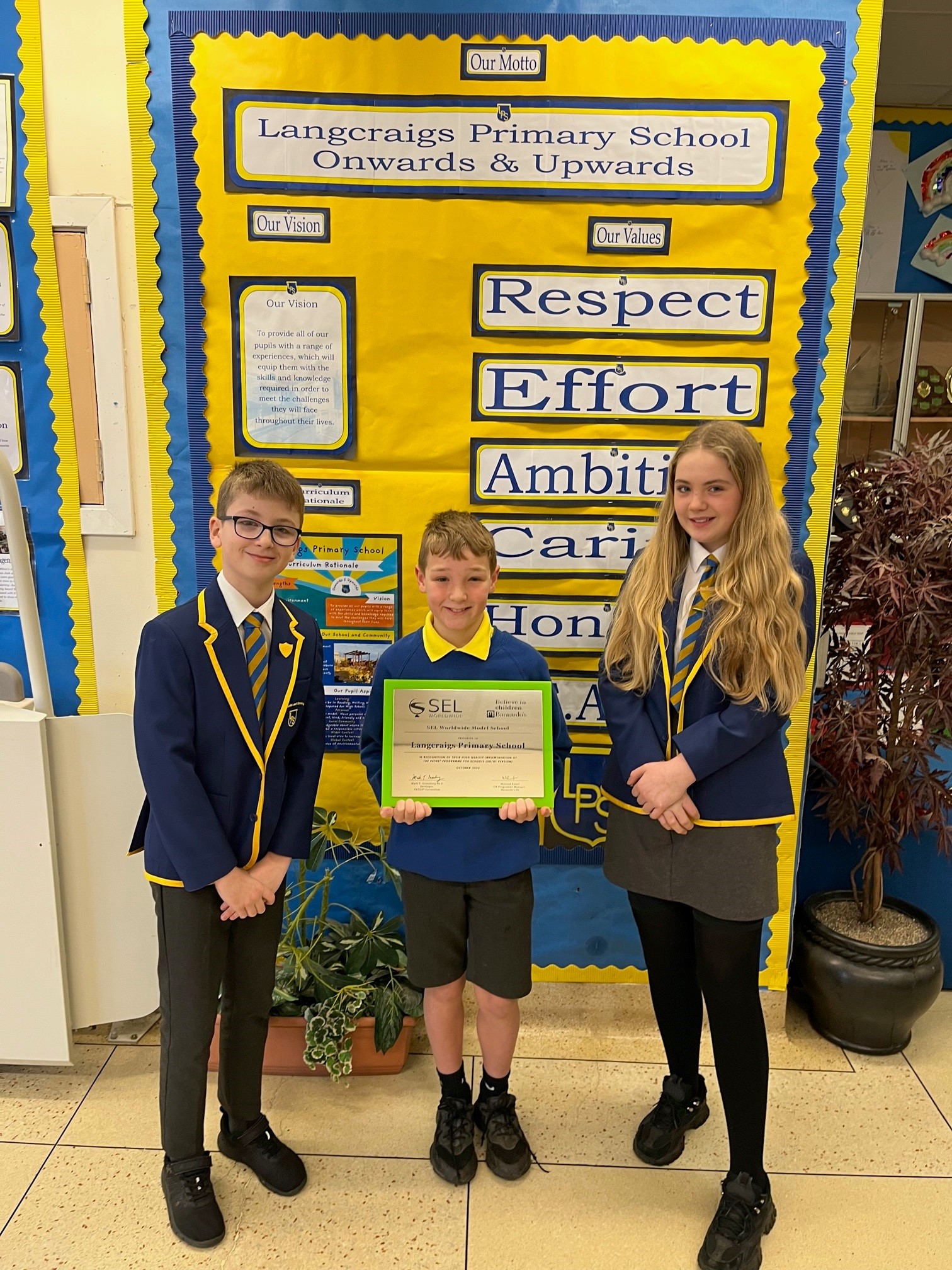 Photo: Langcraigs Primary School
Photo Credit: Barnardo's
Barnardo's Scotland supports children, young people and their families in more than 125 specialised community-based services across the country.
The charity works with some of the most disadvantaged children, young people, parents, carers and communities to ensure that every child has the best possible start in life. To donate, volunteer or fundraise, please visit www.barnardos.org.uk/get-involved/raise-money.