Thousands of litter picks are set to take place over a month of action in support of Renfrewshire's Big Spring Clean, part of the council's award-winning Team Up to Clean Up campaign.
Running from 17th April to 14th May, local people are being supported to take part in litter picks in towns and villages across Renfrewshire to make a difference to the local environment and change attitudes to littering, with the council providing volunteers with equipment, advice and clearing the collected rubbish afterwards.
Previous events have seen thousands of people take part, with the campaign's sister event Spotless September in 2022 seeing more than 1,200 people take part in 338 clean ups – more than 11 every day.
This year, council officers are again visiting schools to speak to pupils about littering and the impact it can have on the environment, and a pilot is being launched which will add additional bins, and brand existing ones, on busy school routes with the aim of reducing lunchtime litter.
Dog fouling will also be on the agenda as local dog owners are encouraged to 'Take the Lead at a mass dog walk in Barshaw Park in Paisley on Sunday 14th May. Owners will be provided with a new lead, a collar light for night-time walks, and a poo bag dispenser to allow them to be ambassadors for the campaign and encourage behaviour change across Renfrewshire.
Councillor Michelle Campbell, Convener of Renfrewshire Council's Infrastructure, Land and Environment Policy Board, said: "The Big Spring Clean is a chance for everyone to make a positive difference to where they live by heading out on a litter pick and it's always heartening to see the thousands of litter picks that take place every year at this time.
"We have an incredible family of volunteers working together with us every day to make Renfrewshire cleaner and a more attractive place to live, but the Big Spring Clean is a chance for everyone to follow their lead and donate their time to improve their community.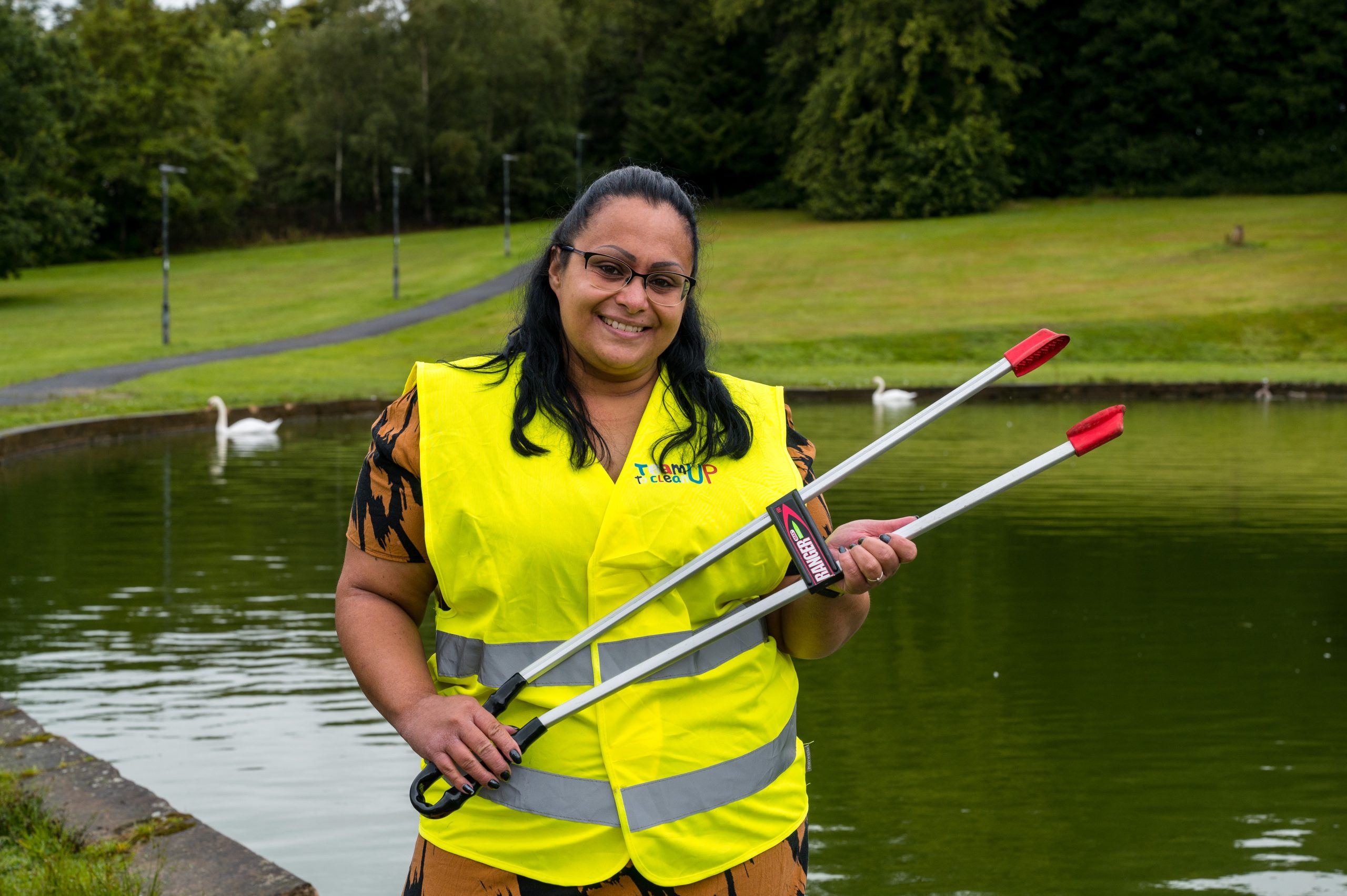 Photo: Cllr Michelle Campbell taking part in a recent litter pick.
"We want to change the behaviour of people who think it is okay to litter so people leading from the front by taking part in a litter pick, this can be on their own, with friends or other volunteers, will make a real difference in changing attitudes.
"So please take part in the Big Spring Clean this year, all you need to do is get in touch and we'll provide you with everything you need and collect the rubbish too – let's see how big a difference we can make!"
To request equipment, call 0300 300 1375, email wardens.es@renfrewshire.gov.uk, join the Facebook group at www.facebook.com/groups/teamuptocleanup or visit the Council website at www.renfrewshire.gov.uk/BigSpringClean.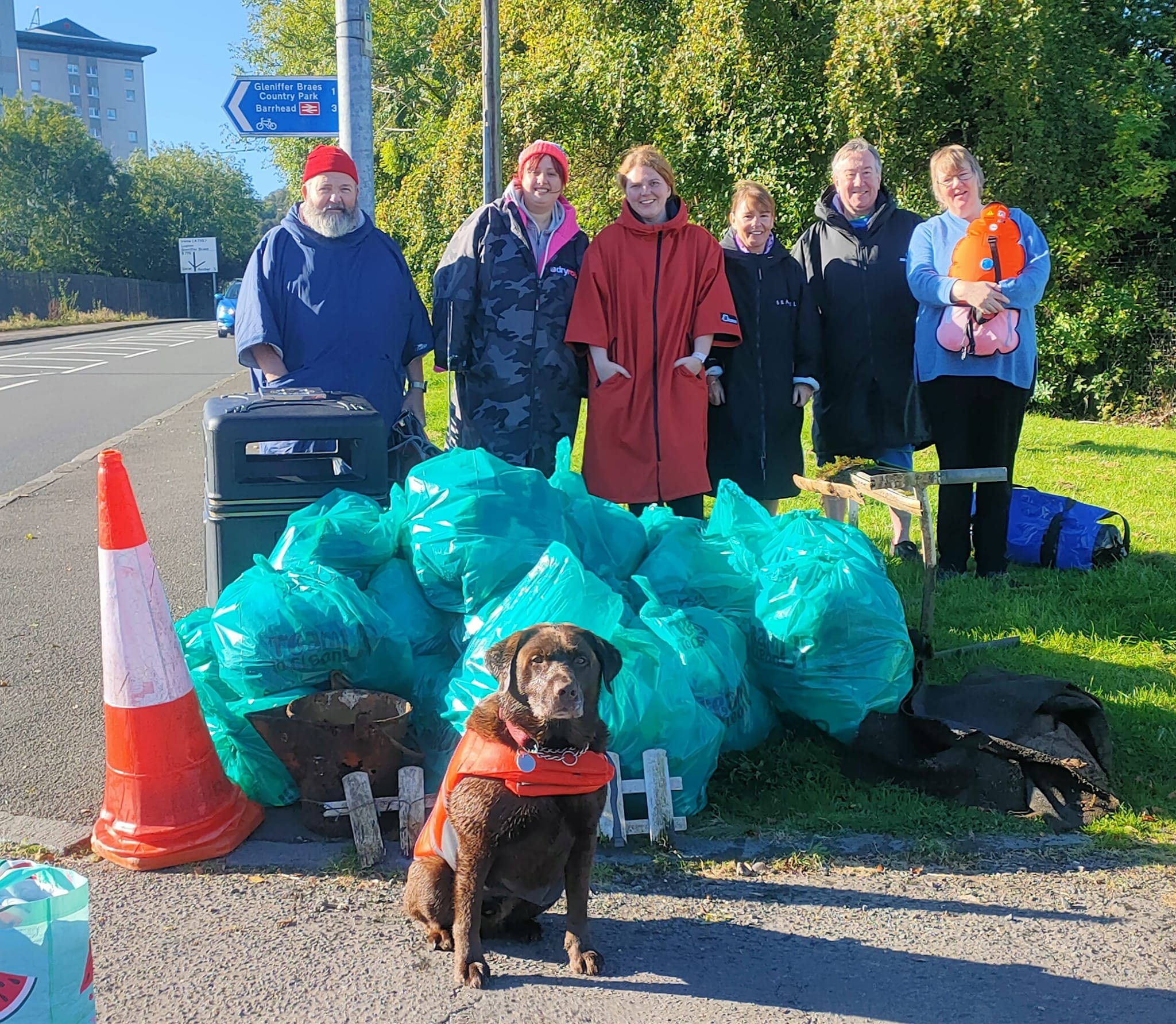 Photo: Local residents take part in a clean-up of Stanley Reservoir