Renfrewshire Council are highlighting the successful Multiply programme as part of Maths Week Scotland – taking place from 25 September to 1 October 2023.
Multiply, funded by the UK Government, offers easy access to free numeracy courses and initiatives where learners can build confidence using numbers at work or in everyday life.
Anyone over the age of 19 who does not already have a National 5 at grade C in maths is eligible to sign up.
Courses from beginner level to advanced level are delivered in Renfrewshire by community partners with something suitable for every style of learner.
Mum of four Amtal attended the Fun with Numbers course, delivered by KLAS Care, as she wanted to support her children with their homework.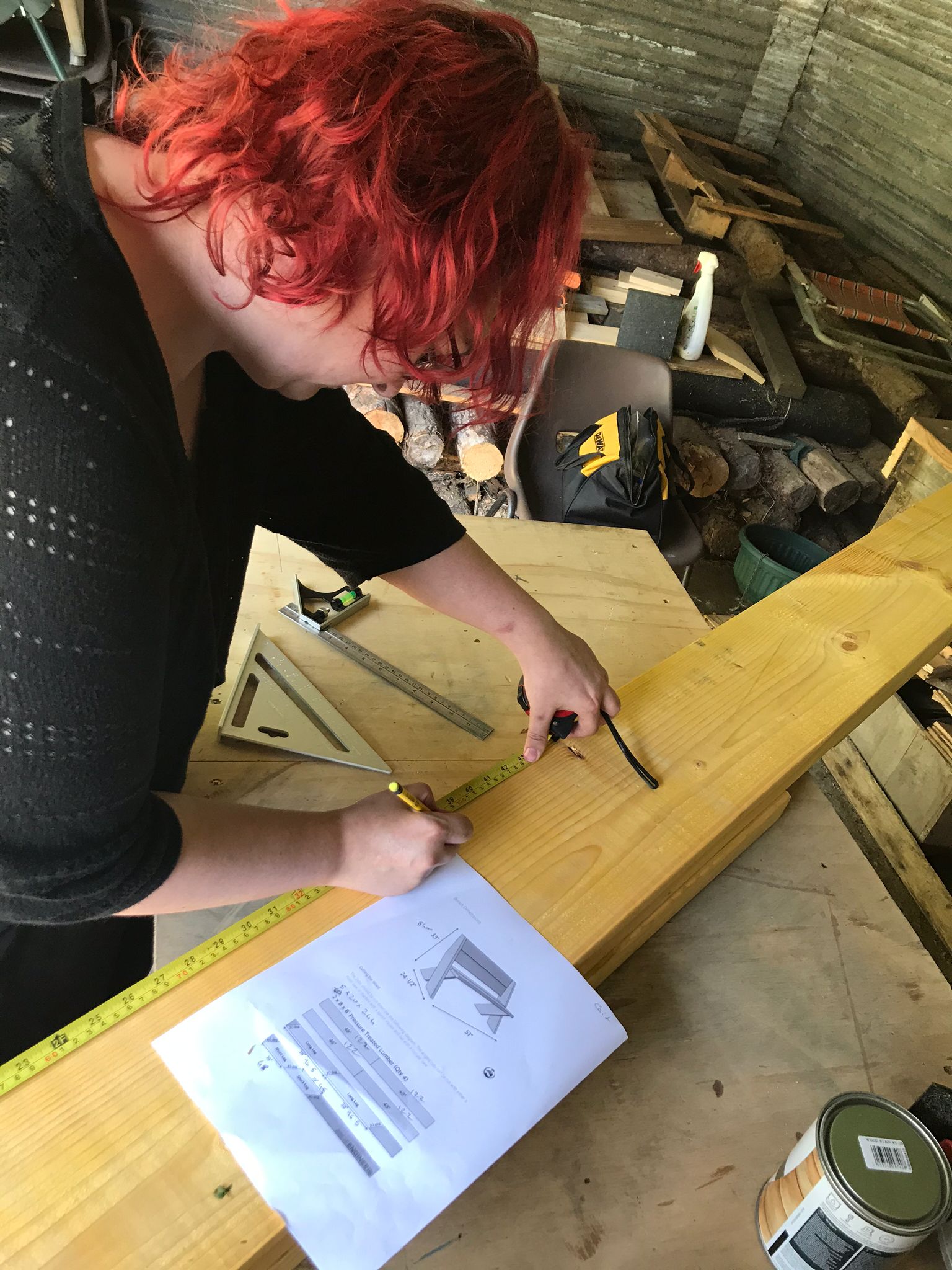 Photo: Cait attended the hands-on Practical Maths for Work course, where learners use practical numeracy skills to build items like bird boxes and benches
She said: "I'm now more confident asking questions in class and can help my children with their homework. The group is great and my children also enjoy attending the creche and playing number games with me."
Another learner, Cait, attended the hands-on Practical Maths for Work course, delivered by Bernardo's.
In Practical Maths for Work, learners work outdoors to learn practical numeracy skills through building items like bird boxes and benches.
"I really enjoyed spending time outside in the garden at Bernardo's." Cait said. "I found the course beneficial not just for improving my confidence with numbers but also in improving my mental health."
Councillor Andy Steel, Convenor of Renfrewshire's Economy and Regeneration Board said: "We use numbers and maths throughout everyday life, often without even thinking about it.
"Good numeracy skills are essential for helping children with their homework or budgeting your money for the month. An increased confidence with numbers could also unlock new job opportunities or prepare you for further study.
"Multiply features a variety of courses to suit every learner and I'd encourage anyone who feels like they could benefit from some extra support with numbers to sign up."
Information on Multiply can be found on the Renfrewshire Council website https://www.renfrewshire.gov.uk/article/13101/Help-to-use-numbers-and-improve-maths-skills-Multiply or by contacting the team on 07811054565.

Photo: Cait with her completed bench