Following a successful opening weekend, The Royal National Mòd 2023 continues today with a packed programme of celebratory cultural events and competitions in Paisley, with the next generation of Gaelic speakers and supporters taking centre stage.
Moving into a full week of action, there is a focus on youth events across the town today, with the much-loved Junior Choirs competitions taking place at Paisley Town Hall.
This afternoon sees the return of the Solo Singing Open 16-18 Competitions where youngsters will go head to head for the Provost of Falkirk Medal with songs of their own choosing, and in the evening, girls and boys aged 13-15 will compete for the James C McPhee Memorial Medal at Paisley Town Hall's Jacquard Suite.
Fringe events for youngsters today include a Gaelic Circus Skills Workshop at Paisley Community Circus, Gaelic Kids Clubs led by Fèis Phàislig in Paisley and Erskine, which will run across the week, and a Gaelic Bookbug session for the youngest learners at Linwood Library.
A popular drop-in event returning for a second year, Sruth "Buainidh Aon Fhacal Ceud" will take place from today at Paisley Town Hall, giving young Gaelic speakers the chance to engage in conversation and brush up their skills with well-known Gaelic faces including acclaimed singer and BBC Alba broadcaster Ellen MacDonald, and Lewis radio personality and TikToker Mark Smith. From 7pm this evening, the UWS Students' Union will host a Children's Cèilidh with music, games, dancing, and a café bar with a special kids menu.
The live sessions across Paisley also continue tonight with celebrated piper Brìghde Chaimbeul playing the Mòd Festival Club, sponsored by Isle of Skye Candle Co., at The Sneddon.
James Graham, Chief Executive Officer of An Comunn Gàidhealach, said: "With a raft of activities for young learners on offer throughout the week, and our Junior Choirs and Solo Singing competitions getting underway today, young Gaelic speakers and learners will once again be at the heart of the Royal National Mòd. It's fantastic to see so much young talent gathered here in Paisley, offering a fantastic opportunity to interact with and practise their Gaelic with their peers, as well as with some well known faces from the Gaeldom. Whether children and families are here to compete or just to enjoy the sights and sounds of Mòd Phàislig, I hope the next generation of Gaels have a great week and make the most of everything on offer to them."
The Royal National Mòd is supported by EventScotland, Bòrd na Gàidhlig, Renfrewshire Council, EventScotland, The Scottish Government, HIE, Creative Scotland, Caledonian MacBrayne, BBC ALBA, The Reeling and SQA.
The Royal National Mòd runs in Paisley until Saturday 21st October. To find out more about Mòd Phàislig events or to book tickets visit www.modphaislig.com.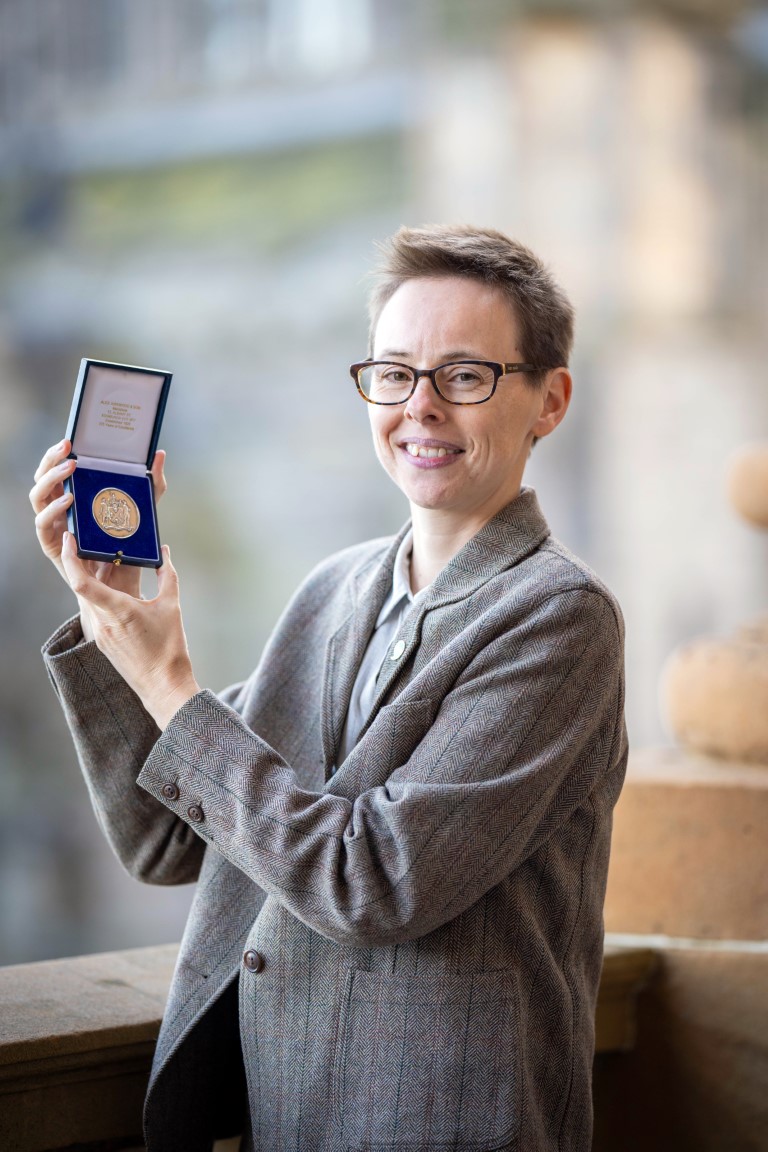 Photo: Selected by Sabhal Mòr Ostaig, the honour of Gaelic Learner of the Year is this year given to
Louise Brown. Originally from Falkirk, Louise did not have the chance to learn Gaelic when
she was young, and despite moving to the United States as a teenager, her interest in Gaelic
remained. She returned to Scotland in 2021 and finally enrolled to study the language at
Sabhal Mòr Ostaig.
After completing the supported distance learning course online, she enrolled in the Cursà
Comais, an intensive and interactive Gaelic language course for intermediate-level learners
aiming for fluency in the language. Louise is now in her second year of distance learning and
having excelled in her learning, she has hopes of becoming a Gaelic teacher in the future.