The talents of the world's top Gaelic singers were on display at Mòd Phaislig yesterday, as vocalists from across Europe contested the coveted Silver Pendant and Gold Medal finals at Paisley Town Hall.
The Gold Medal women's prize was won by Emma MacLeod, 25, of Scalpay, while the men's prize was taken by Iain Cormack, 21, hailing from Skye and now residing in Glasgow. There were incredible demonstrations of musicality and passion for Gaelic song across the evening as vocalists sung a prescribed piece and a song of their own choice.
Coming from a long line of Mòd Gold Medallists, Iain sang the song his father sang 40 years ago when he won the Gold Medal, Welcome to the Isle of Skye. Emma is already a Traditional Gold Medallist and now completes the set with this win, while her sister Claire is set to compete in the Traditional Gold Medal tonight.
Women's Gold Medallist Emma MacLeod said: "Winning the Gold Medal means so much to me. I've been involved with the Mòd since I was very young and it was an honour to win the Traditional Gold Medal a couple of years ago. I didn't know if my style of singing would suit this competition and I couldn't believe it when I saw the scores come in. My family are all here tonight, and everyone at home will be watching too so I just couldn't be happier."
---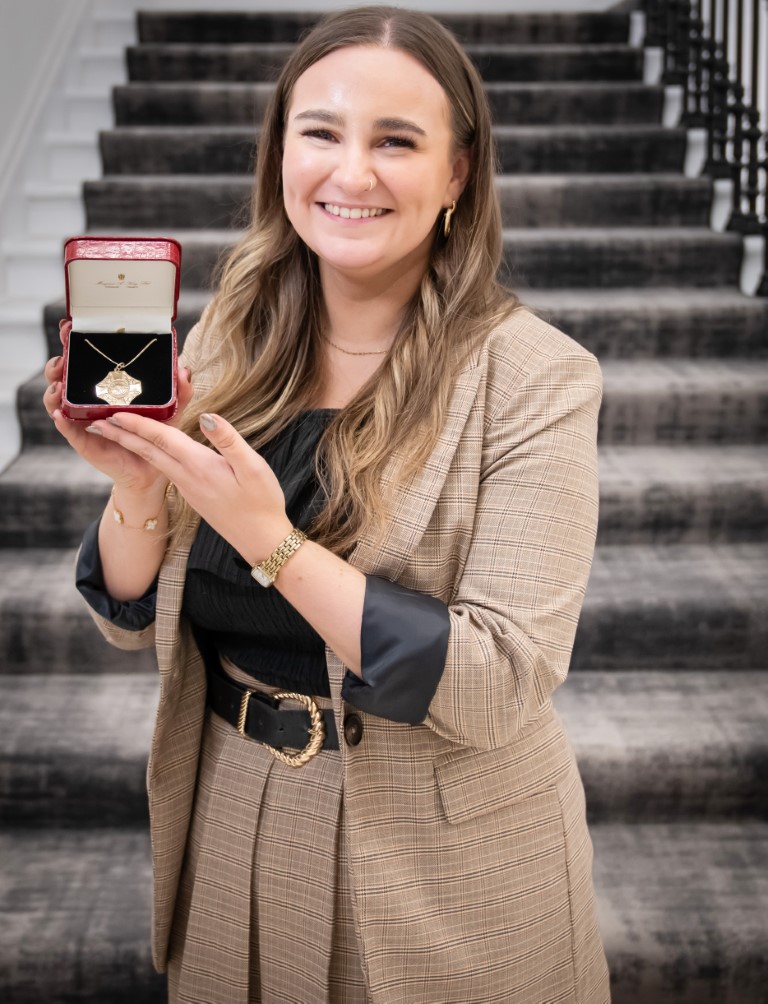 Photo: Gold Medal women's prize was won by Emma MacLeod, 25, of Scalpay
Photo Credit: The Royal National Mòd
---
Men's Gold Medallist Iain Cormack said: "I have a lot of my friends and family in the crowd tonight and it's been nice to have their support. The song I sang has always meant a lot to us as a family, it's almost an anthem for Skye. I was happy with how things went tonight, and I'm absolutely delighted to be taking home the medal."
The Gaelic learner's equivalent, the Silver Pendant, was also of a good standard. The title was won by Theresa Irving of Barra, who sings with Barra Gaelic Choir and was competing as a soloist at the Mòd for the first time.
In the Mòd Drama Final, staged at PACE at the Art Department in Paisley, it was Uist Drama Club who came out on top, taking home the Premier Award, the West Highland Free Press Quaich, for their performance of The Bone Man.
MG ALBA Scots Trad Music Awards Up and Coming Artist of the Year Valtos treated fans at The Bungalow to a lively set as part of Mòd Late & Live which is bringing the sounds of contemporary Scottish trad music to pubs and venues across Paisley.
---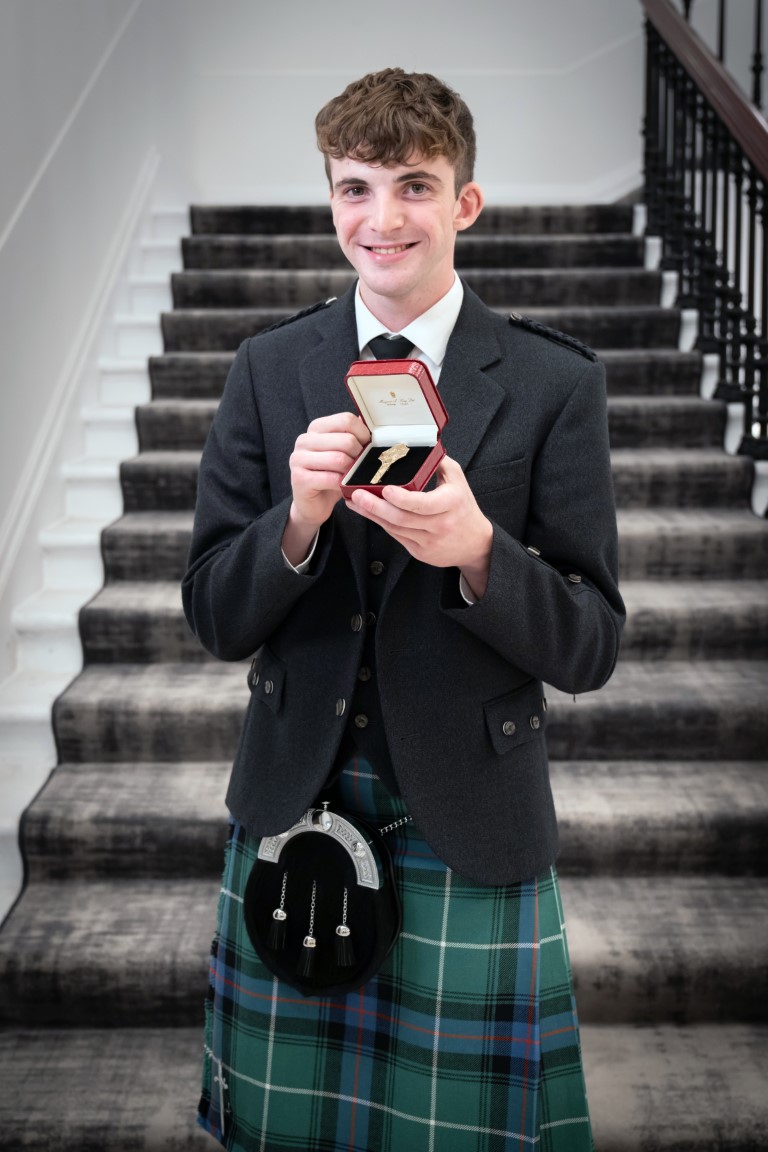 Photo: Gold Medal men's prize was won by Iain Cormack
Photo Credit: The Royal National Mòd
---
Today marks the turn of competitors in the Traditional Gold Medal final, where solo singers can perform two songs of their own choice. Competitors hail from across Scotland including Lochaber, Glasgow, Barra, Wester Ross, Dunkeld, Lewis and Aviemore.
This afternoon will also see Scotland's Gaelic choirs soar as hundreds of singers from the length and breadth of the country gather at Paisley Town Hall. In what will be the musical highlight of their year, those partaking in the Combined Rural Choirs' Competitions will compete for the Lorn Shield and Sheriff MacMaster Campbell Memorial Quaich.
Tonight the Mòd's fringe programme of cultural events will include a show dedicated to Paisley's infamous 'patter'. The one-off show by theatre-maker, performer and poet Martin O'Connor will take a humorous look at Scotland's voices and words, explored through letters to Paisley and Glasgow at the Paisley Town Hall's Jacquard Suite.
The Tannahill Centre will also stage the Fàilte Cèilidh – a warm welcoming multi-cultural ceilidh for communities from all cultures to share stories in their native languages, mixed with Gaelic.
Later tonight, hot on the heels of a run of sold-out shows in the UK and Ireland, neo-trad trio Project Smokwill be keeping crowds at The Bungalow for the Mòd's Late & Live programme.
---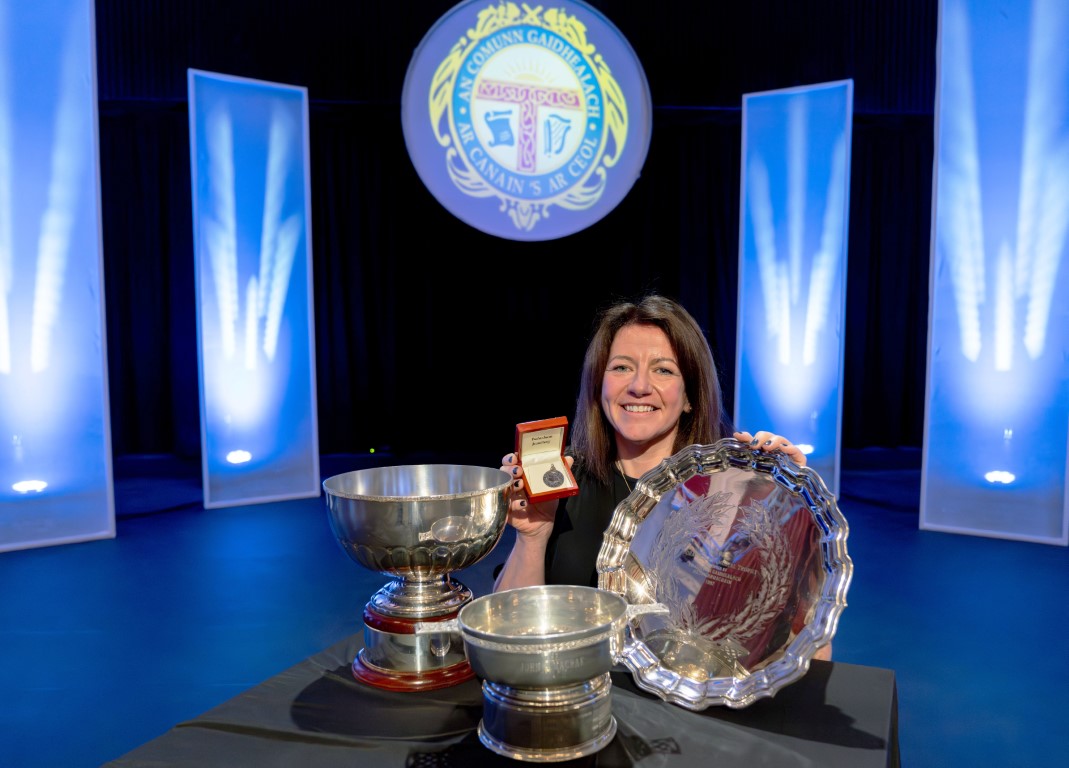 Photo: The Silver Pendant, was won by Theresa Irving of Barra, who sings with Barra Gaelic Choir and was competing as a soloist at the Mòd for the first time
Photo Credit: The Royal National Mòd
---
At the Mòd Festival Club, sponsored by Isle of Skye Candle Company, the joyful duo of accordionist Grant McFarlane and guitarist Ron Jappy will be getting the tunes going at The Sneddon.
James Graham, Chief Executive Officer of An Comunn Gàidhealach, said: "From morning right through to the wee hours, there is music to be heard and enjoyed at this year's Mòd. Yesterday our Gold Medal and Silver Pendant medallists showed just how incredibly moving Gaelic song is and represented our culture and language with such esteem. I would like to congratulate all of our singers and competition winners who have shone this week. There's plenty more to come, from flagship competitions to inclusive ceilidhs, we want to see as many people as possible enjoy Mòd Phàislig."
Renfrewshire Provost, Lorraine Cameron, said: "The quality and talent of the musicians and performers taking part in Mòd Phàislig has been outstanding! I'd like to congratulate all those who have won competitions so far and wish good luck to those still to compete. Culture is something which is at the heart of Renfrewshire, it's part of what makes the place so special and the Royal National Mòd has brought a real sense of vibrancy and excitement to the town which is fantastic to see."
The Royal National Mòd is supported by EventScotland, Bòrd na Gàidhlig, Renfrewshire Council, The Scottish Government, HIE, Creative Scotland, Caledonian MacBrayne, BBC ALBA, The Reeling and SQA.
The Royal National Mòd runs in Paisley until Saturday 21st October. To find out more or to book tickets visit www.modphaislig.com.
---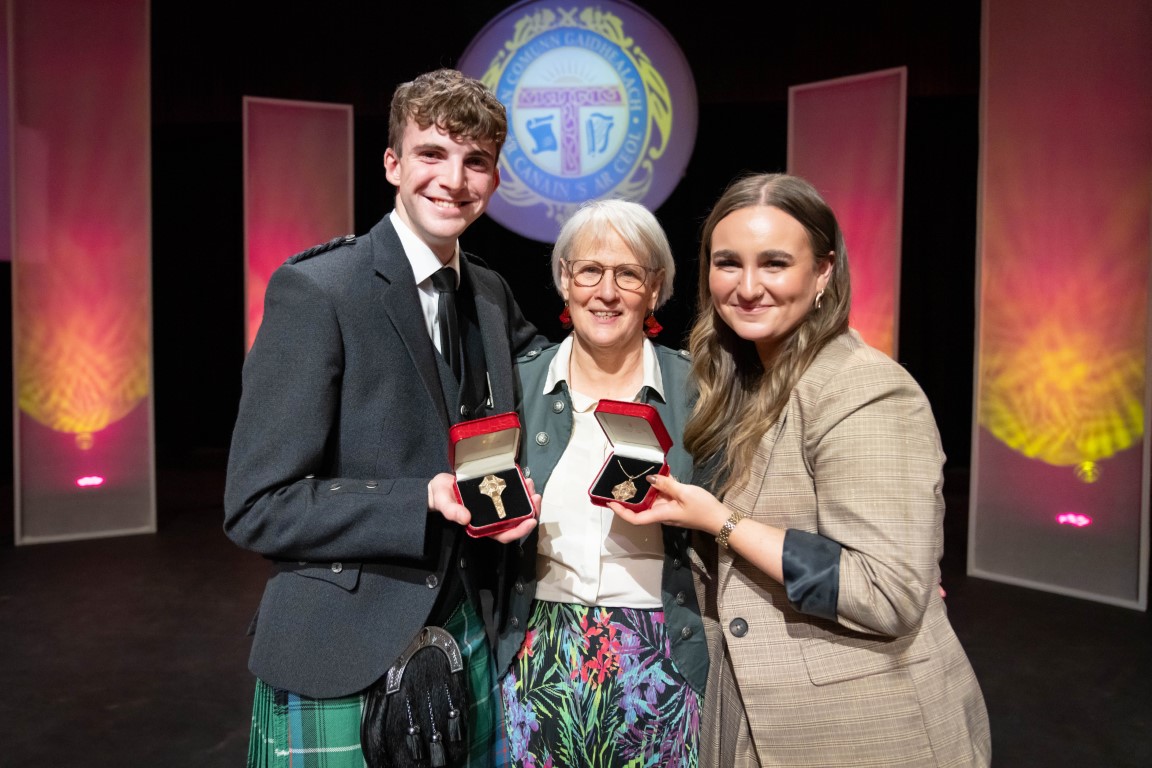 Photo: World's best Gaelic vocalists celebrated, out picture shows: (From lef tot right) Iain Cormack, 21, hailing from Skye and now residing in Glasgow with President of ​An Comunn Gàidhealach, Maggie Cunningham and Emma MacLeod, 25, of Scalpay
Photo Credit: The Royal National Mòd
---