Denise Van Outen led hundreds of revellers round the dance floor at Ingliston Estate and Country Club after she hosted a Discolicious brunch party there.
The Strictly star and former Big Breakfast Presenter also enjoyed a chilled out stay in the on site lodges at the luxury Bishopton venue this weekend.
She said: "I've had the best day. What an amazing place and what a brilliant party as well. I've had a look and it's so beautiful and lovely I don't actually want to leave. I could hide here."
"Saturday afternoon I came and had some drinks, went out and looked at all the horses. I stayed in one of the lodges which is so comfortable. Yesterday I felt rested and today I feel energised."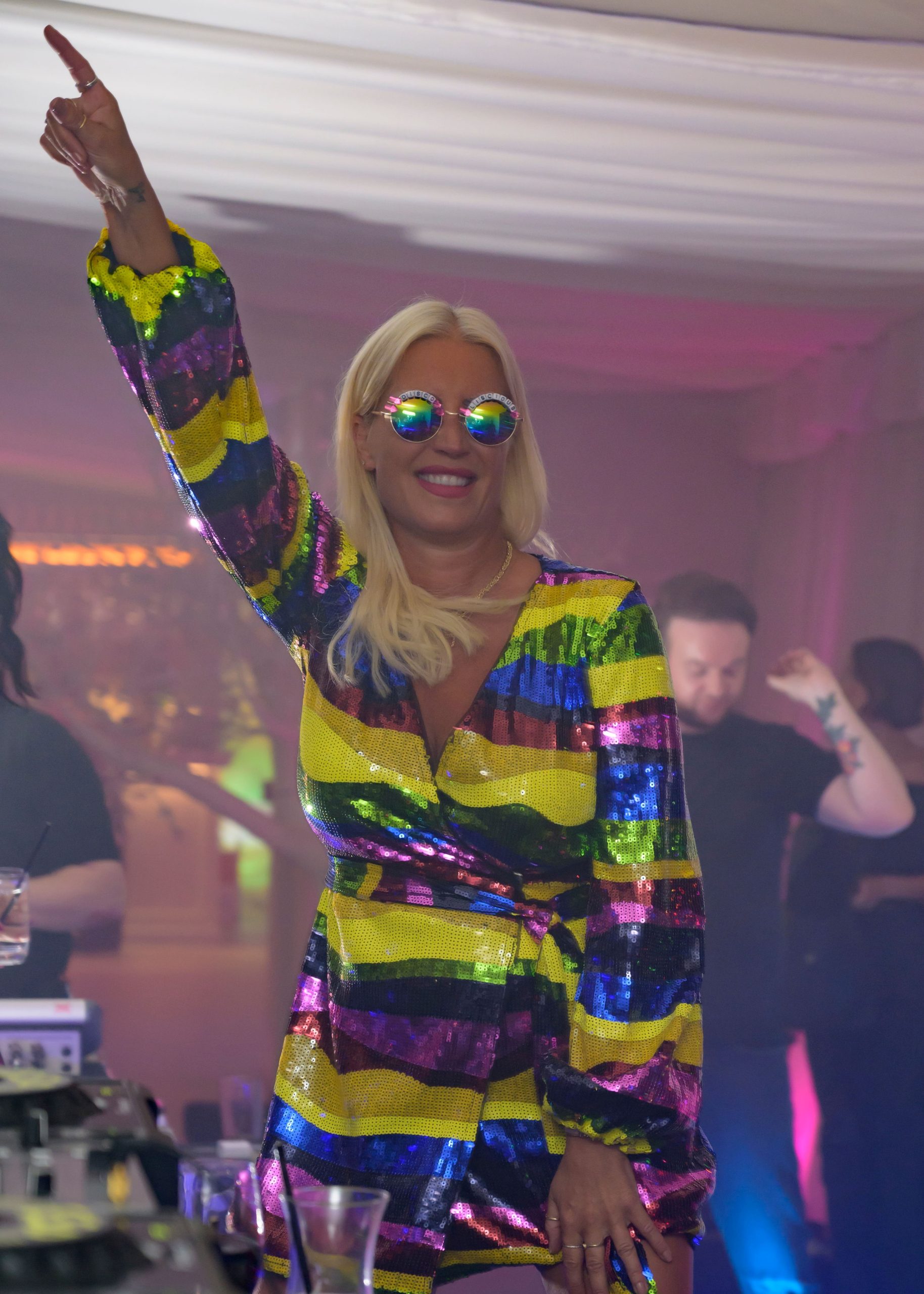 Photo: Denise Van Outen
During the Discolicious brunch party, Denise, whose appearance came ahead of this Sunday's Inglowston End of Summer Neon Family Rave, mingled with guests, posing for pictures and also leading the Congo round the dance floor.
Following a two course meal, and performance by Drag Queen Barbra La Bush she said: "I got them all dancing. It was really nice to see people having a great time and the great thing about having a brunch as well is you get home at a decent hour. You start in the afternoon and finish early and get a good nights sleep and you're ready for the school run."
Denise hopes to return to the venue in the new year following their Halloween Masquerade Ball on 28th October and Christmas Party Nights
throughout December.
If you would like more information on events at Ingliston, visit: www.ingliston.com/events.