Former WWE champion Kalisto will be attending a family wrestling event in Paisley later in November.
The SWA Paisley-Maina show will be held at Paisley Lagoon and alongside Kalisto, now using the ring name Samuray Del Sol, BBC star Jack Jester and Love Island Star Adam Maxted will also be attending.
The event is family friendly and there two upgrade packages available which include a meet and greet and the best seats in the house.
On the night, there will be an attempt to break the world record for the biggest slosh currently held by Wallace High School in Stirling.
The event will be held on Friday 10th November 2023 at Lagoon Leisure Centre, 11 Christie St, Paisley. Doors for VIPs guest open at 6 pm, general admission entry is at 6:30 pm with the show starting at 7 pm. The show ends at 9:30pm.
If you would like more information and tickets visit: www.tickets-scotland.com/events/SWA-Paisley- Maina.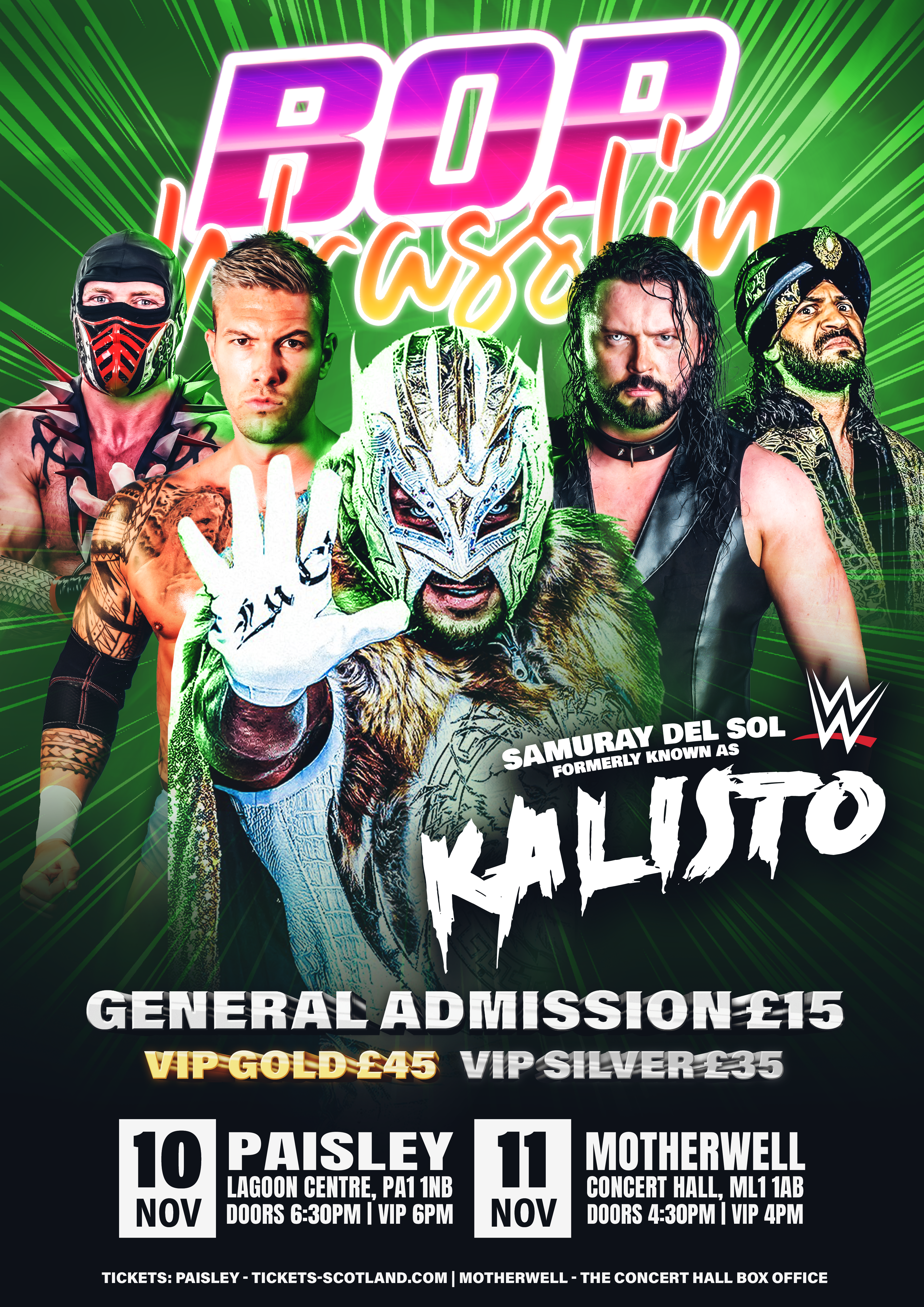 .