A woman who tried to smuggle more than 45,000 cigarettes through Glasgow Airport claimed they were a wedding gift.
Oluwafemi Aina, 48 from Glasgow, was stopped at the airport by Border Force after arriving on a flight from Amsterdam in February 2019.
She had previously flown from Nigeria to Paris, before travelling to the Netherlands.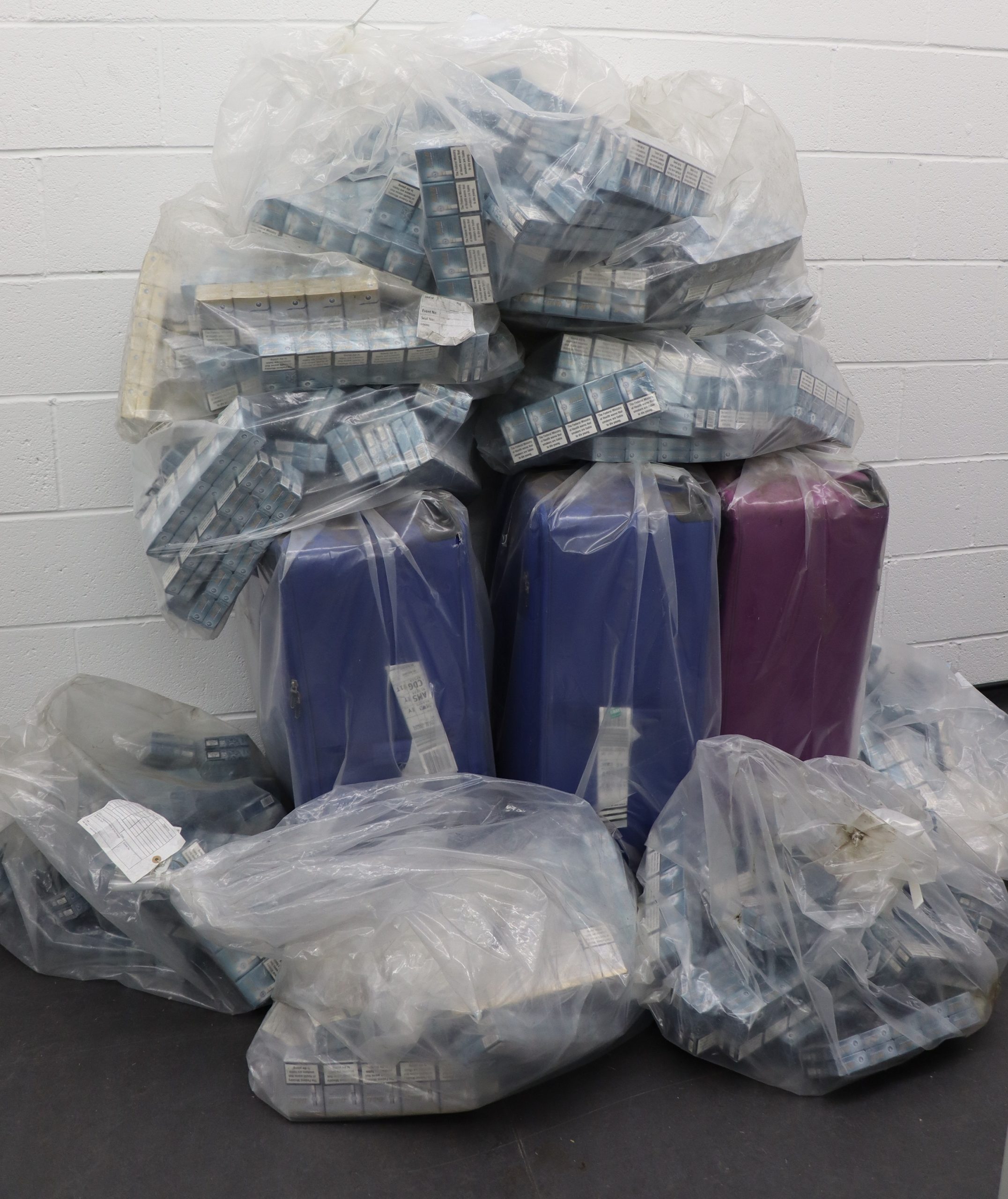 Photo: The cigarettes brought into Glasgow Airport 
Photo Credit: HMRC
Three suitcases were seized and following a HM Revenue and Customs (HMRC) investigation, she was found to have evaded £16,000 of excise duty.
During interview, Aina claimed the 45,400 Benson and Hedges cigarettes were bought in Nigeria as a wedding present for a friend.
Aina was found guilty after trial and sentenced at Paisley Sheriff Court on 19th October 2023 to 300 hours of unpaid work to be completed over a year.
Lynsey Thompson, Operational Lead, Fraud Investigation Service, HMRC, said: "Cheap cigarettes often fund organised crime and other illegal activity that causes real harm to our communities.
"We are determined to stamp out tobacco fraud by working closely with our Serious Organised Crime Taskforce partners at the Scottish Crime Campus.
"We urge anyone with information about tax fraud to contact HMRC online. Search 'Report Fraud HMRC' on GOV.UK and complete our online form."